Last Updated on August 21, 2023 by The ZenMaid Team
Why is hiring employees for your cleaning business so hard?
When Libby Garcia-DeLucien was starting her cleaning business, she found herself in the midst of hiring chaos:
Why aren't there any good candidates?
I don't know how to onboard new hires!
They're so slow at cleaning…
I pay well. Why don't people want to work?
Indeed isn't working for me.
Applicants aren't showing up for their first day!
Why are my employees leaving after two months?
Quitting on the fourth day? Why?
Do these sound familiar to you? It's not just Libby Garcia-DeLucien experiencing these challenges. When hiring for a cleaning business, these are frustrations that many of us have – and for good reason!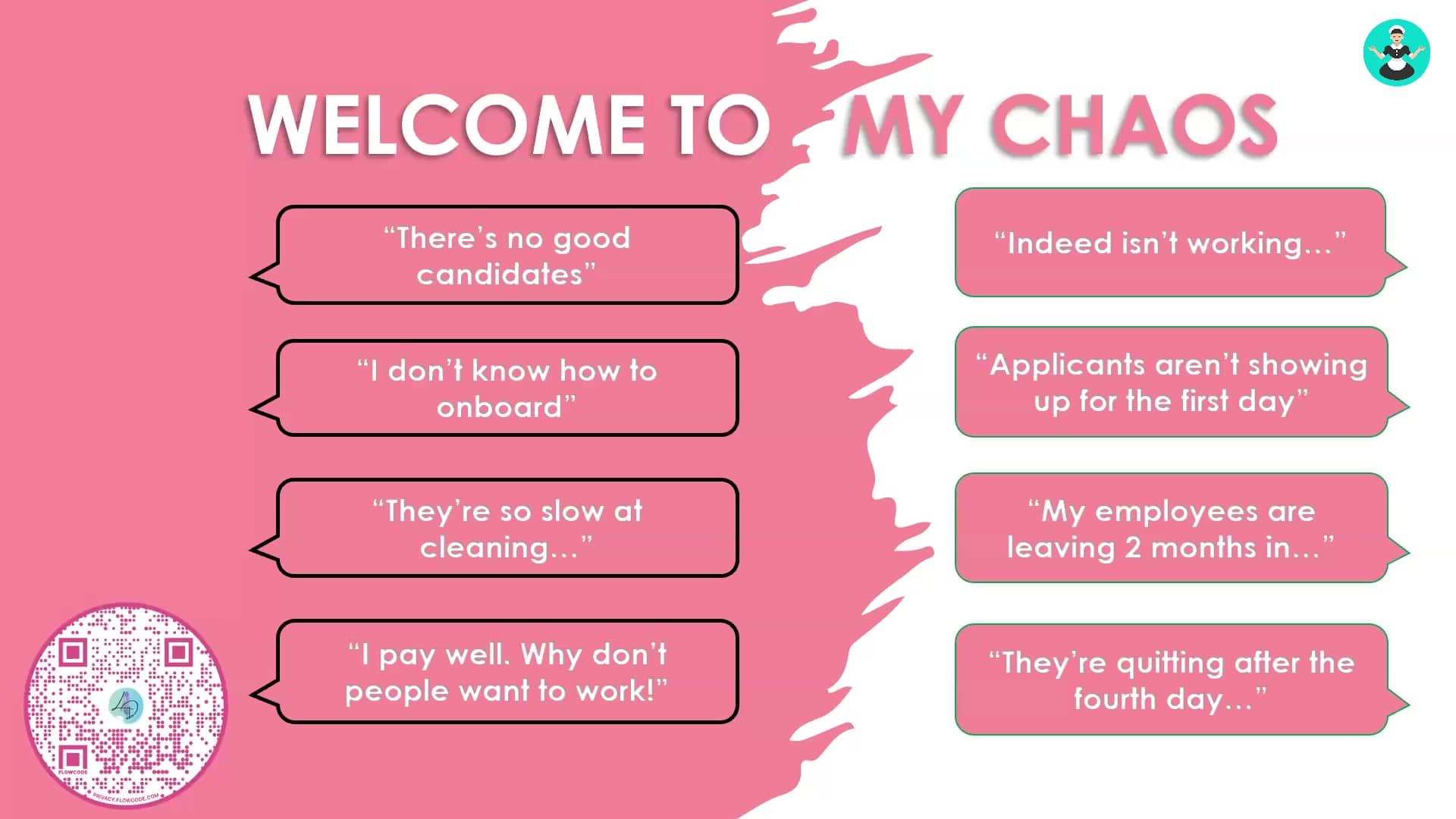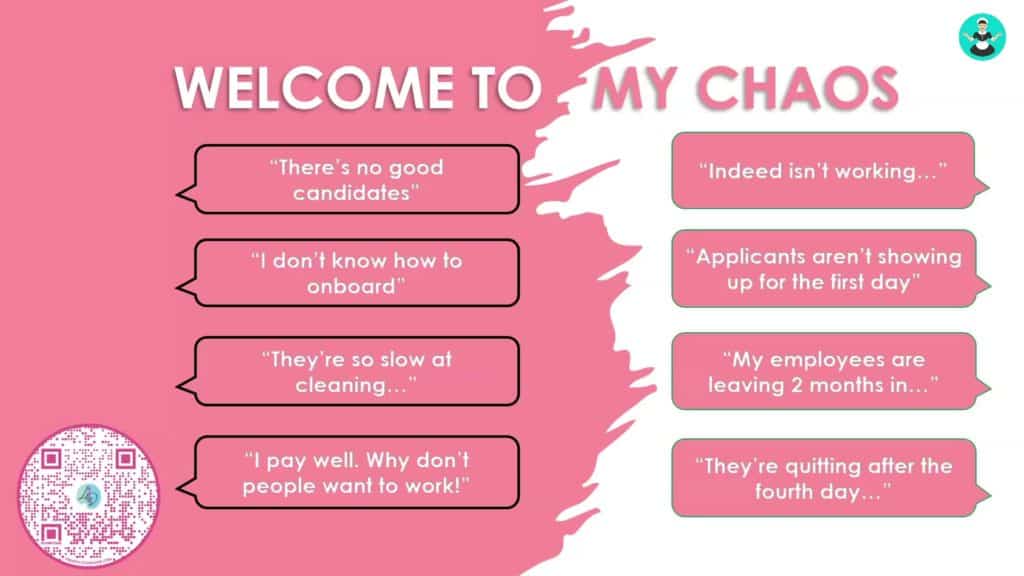 The hiring market right now is on fire. Jobs are very competitive, and everyone is hiring! It can be hard to beat out big companies like Walmart or Marriott to hire rockstar employees. However, if you can spot and stop inefficient hiring processes, you can nip this problem in the bud.
It's important to figure out how to optimize your hiring process. But, before we dive into how you can improve your hiring process to hire great employees, let's consider three obstacles that might be holding you back right now:
You're good at your trade
Maybe you started your cleaning business because you're great at the trade. While this means you offer a great service, it's holding you back from stepping into the CEO role of your company.
You always need to be out in the field
Because you're great at the trade and relying on your own labor, you're constantly in the field cleaning client homes. You know you need to hire more employees, but you don't have enough time to focus on new applicants until you find yourself in a position where you're scrambling to hire someone.
You don't know how to hire, and so it makes you nervous
You're nervous about new employees because you don't know where to start. Perhaps you're nervous about hiring the wrong person or putting it off because your training and onboarding process isn't ready yet. It could also be a barrier at the other end — you don't want to hire because you don't know how to fire.
All of these fears are completely valid. As with anything new, hiring is a skill you need to learn and practice to do well.
Shift your mindset
It's easy to put off your hiring process because it feels overwhelming. While you're busy working in the field every day, making time for hiring isn't going to be on your radar. However, there are two mindset shifts to help put hiring into perspective: think of applicants as leads and understand that your hiring process needs to be fast.
Your applicants are leads
How long do you take to follow up with potential clients? Twenty minutes? One hour? An afternoon? One day – max! You follow up quickly because you know the value that a new client brings. It's through this valuable lens that you need to view applicants.
New applicants are leads for your business. Considering the amount of money a good employee brings to your business far exceeds how much one new client brings in. For example, depending on your market, a new client might bring in $3,500 to $4,500.
However, a cleaning technician brings in $55,000 to $60,000 based on the amount of work performed. That's a significant amount more than a new client!
When you shift your mindset to see the value of a new applicant, you'll be keener to respond promptly.
Hire fast
Let's debunk a hiring myth for a minute.
You've probably heard the saying, "hire slow, fire faster," and we need to throw this mindset out, along with our old habits of hiring.
Let's shift the saying to, "hire FAST, fire faster."
Hiring fast will bring in rockstar employees who can start earning you money. It might be scary to let someone new into your company, but when you consider the benefits of hiring fast, it's worth your time. We'll discuss this more in just a minute!

The biggest hiring mistakes and how to fix them
The average company spends about $4,000 to hire one employee. Smaller businesses spend about $1,800 to bring on a new hire. If we hire the wrong person, it can be devastating to our business. This is why hiring the right people the first time is so important. The following is based on a study published by Indeed.com.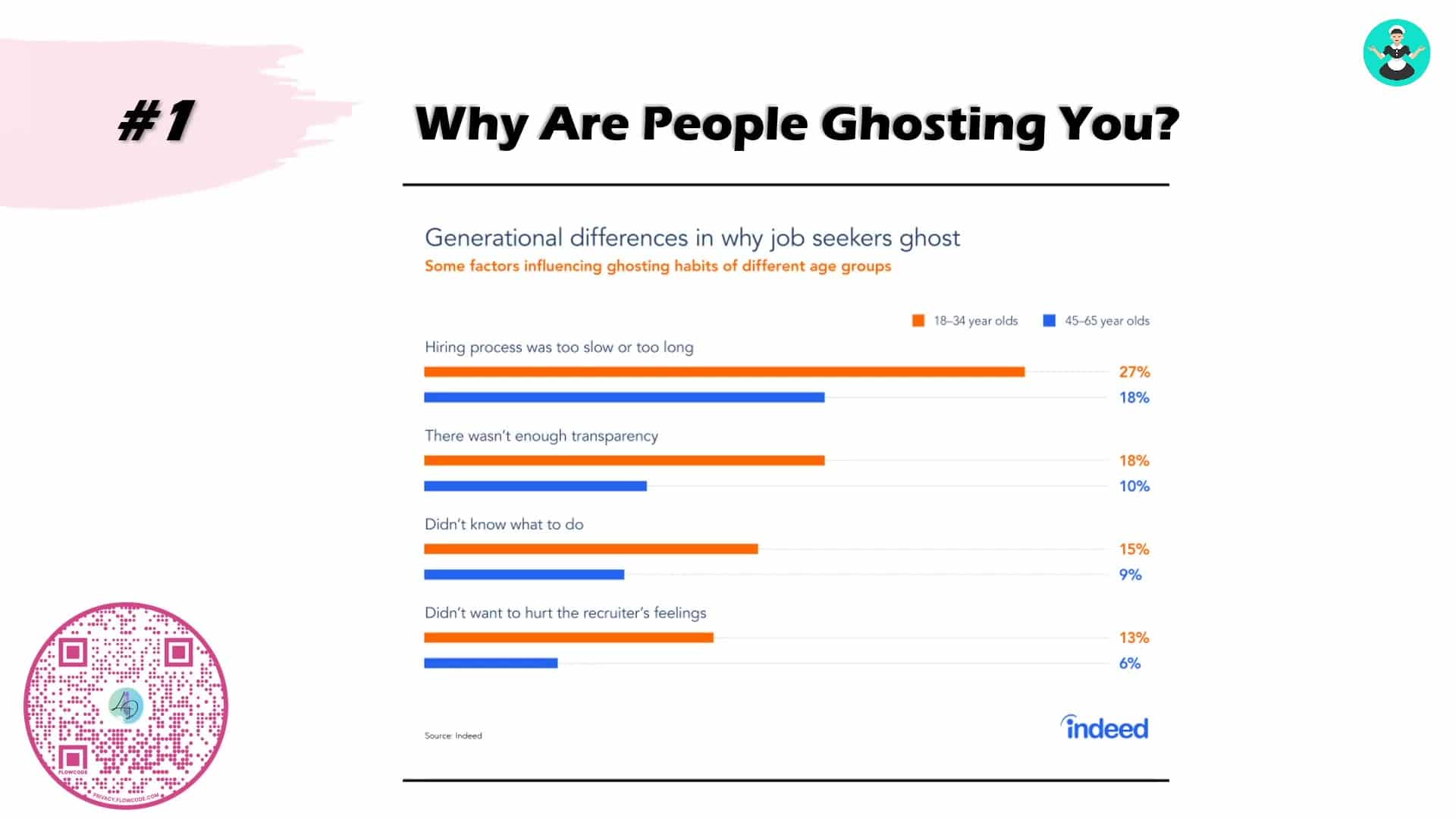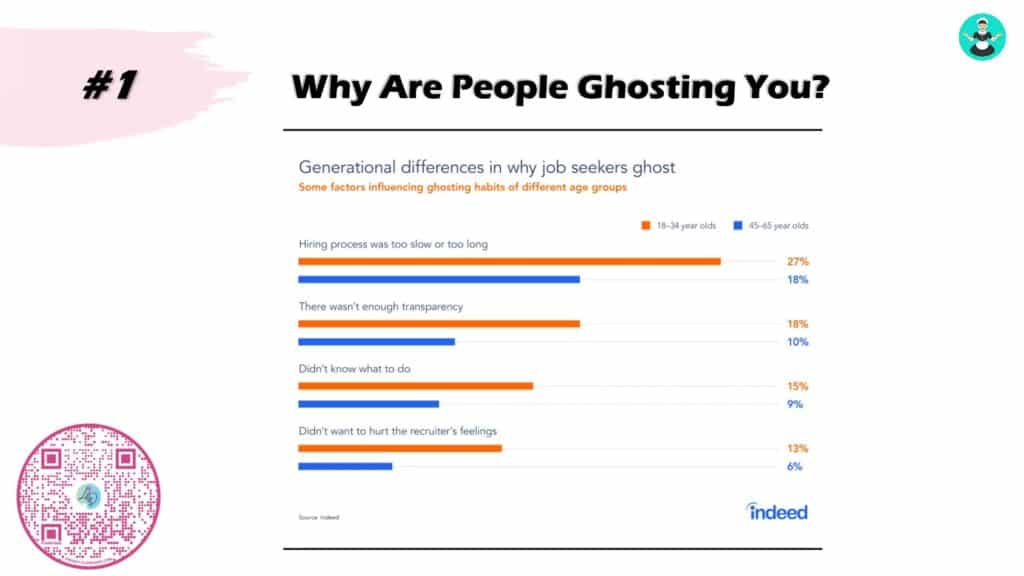 The hiring process took too long
The number one reason why people are ghosting you is because your hiring process is too slow.
If you're waiting to get back to applicants because you're too busy working in the field, your hiring process will seem too slow. Additionally, if you're only making time to interview one day a week, your applicants will choose the business that can get them in for an interview the very next day.
According to a study done by Harvard Business Review, delays in your hiring process can result in hiring the wrong candidate.
Now, this doesn't mean you should hire just anybody for the sake of hiring quickly; however, it does mean streamlining your process to follow-up and interview applicants in a timely manner.
With the right systems and automation, you can make a great hire in less than twenty hours. An automation software like WootRecruit™ offers services like creating a job post for you, posting your jobs to multiple platforms, setting up a professional recruiting webpage for your brand, automatically filtering what candidates are the best fit, and finally, scheduling interviews for you.
Not enough transparency
The second biggest reason why applicants are ghosting you is because there wasn't enough transparency in the job descriptions or on the follow-up. Applicants are already nervous when applying for something new. Providing vague information gives them a reason to go with a different company with more clear communication.
Being transparent with your job description will help filter out candidates who are not the best fit for your cleaning business. More importantly, it helps attract the right candidates, saving you both time and money during the hiring process.
They don't know what to do
Along with vague job postings comes uncertainty in what steps they should take next. Before you post a new job, check to make sure it includes some of these key instructions:
What they need to submit and where to send it (example, "Please upload your resume below," or, "Send your resume and cover letter to owner@yourcleaningbusiness.com)
Accepting applications until a specified date
You can expect to hear back from us within one business day
Check your email for a link to schedule an interview with us
After an interview is scheduled, send very clear details on the time, location, and length to expect the interview to be. Sometimes, it helps ease anxiety to tell an applicant what the dress code is ahead of time.
The more specific you are with your job posting and interview information, the better! Remember, you're competing with large companies that have a streamlined hiring process. Check out similar job postings in your area to use as a point of reference.
Applicants don't want to hurt your feelings
The final (and surprising!) reason why applicants are ghosting you is that they don't want to hurt your feelings. They might have been offered a job elsewhere or just decided they weren't a good fit for your business. Unfortunately, rather than letting you know, they avoid confrontation. Does this sound familiar?
While we can't control other people's actions, the more specific you make your hiring process, the more likely you'll weed out unfit candidates before they ever reach out to you.
Set up regular interviews in your schedule
We hope you're starting to see that you can improve your hiring process to get better results. After improving your job postings, description, and follow-up speed, the next step is to implement regular interviews into your schedule.
A rockstar candidate will likely be applying for multiple positions. So, as part of speeding up your hiring process, plan to interview new applicants several times a week. If you only schedule interviews one day a week, that proactive candidate may have already had five interviews and a job offer before they make it to you.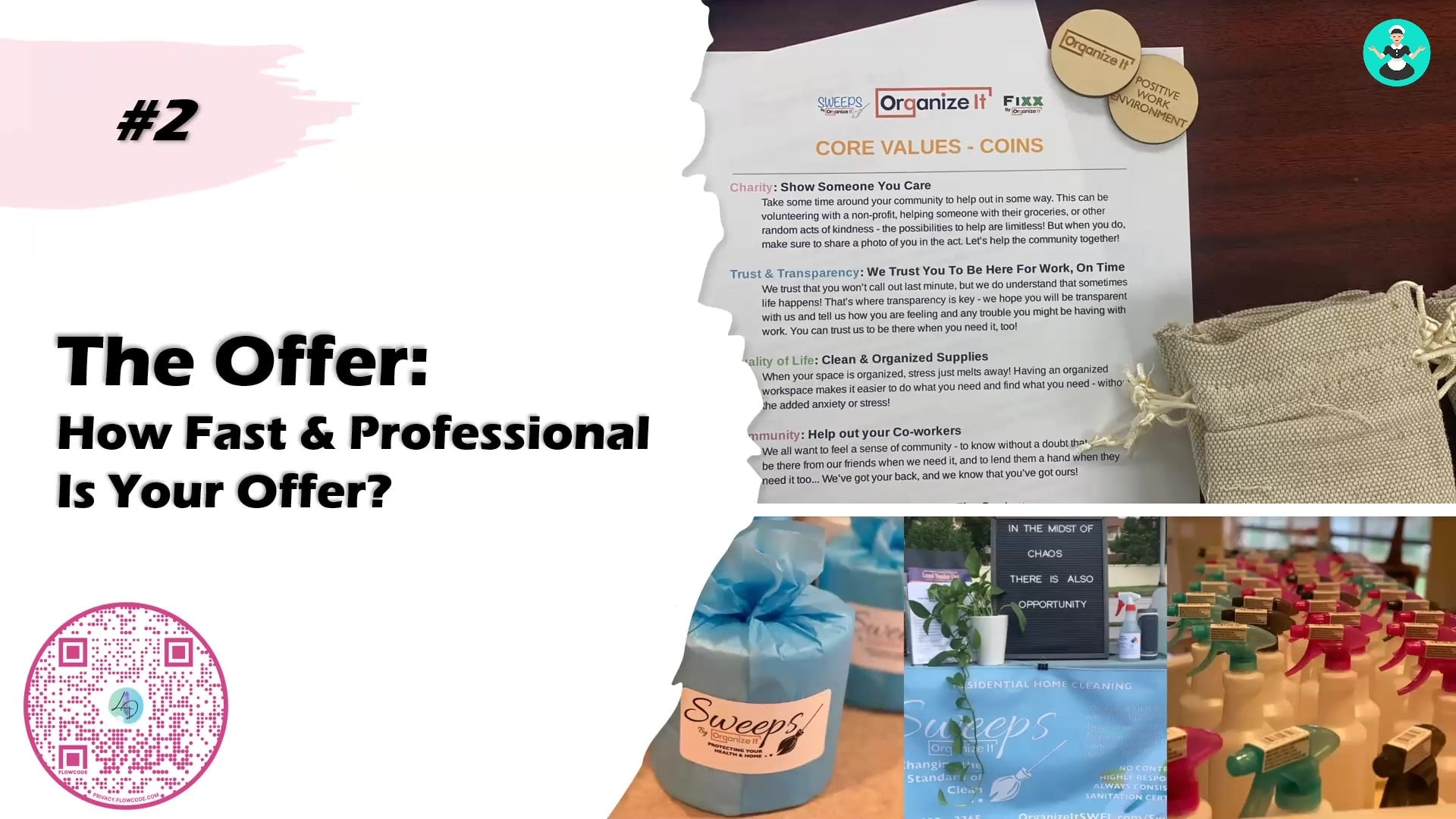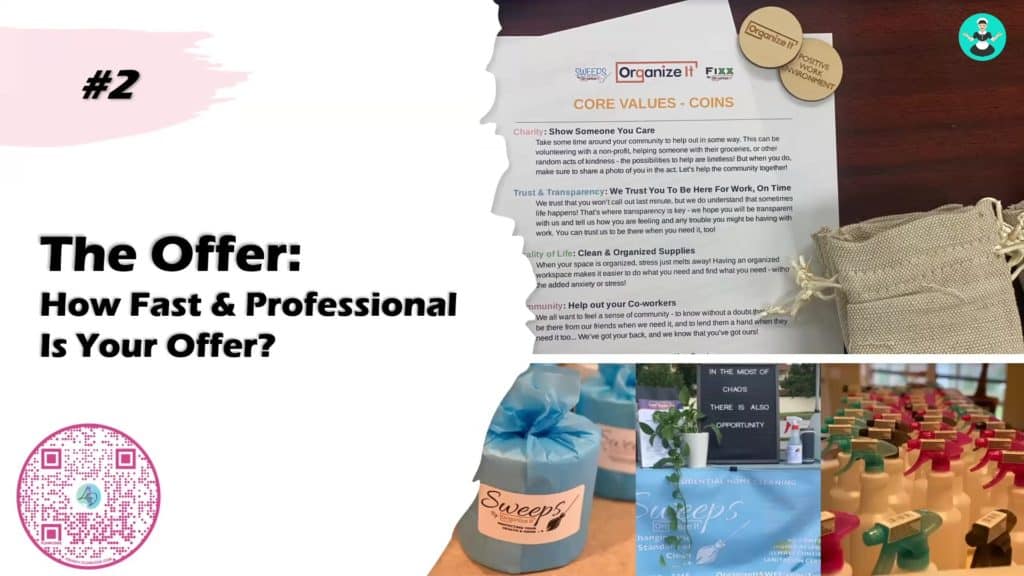 Send a fast & professional offer letter
We see a lot of business owners struggling with their offer letters. More often than not, cleaning business owners are sending out offer letters too slowly.
Like we just mentioned, a great candidate is likely applying for multiple positions. Instead of taking days to make a decision and miss your opportunity to snag them, send an offer letter as soon as possible.
Making hiring decisions fast feels uncomfortable at first, but the more you practice conducting interviews, the quicker you'll know when a great fit walks through the door.
Pro Tip: Keep an offer letter template saved in Google Docs to write new letters with ease.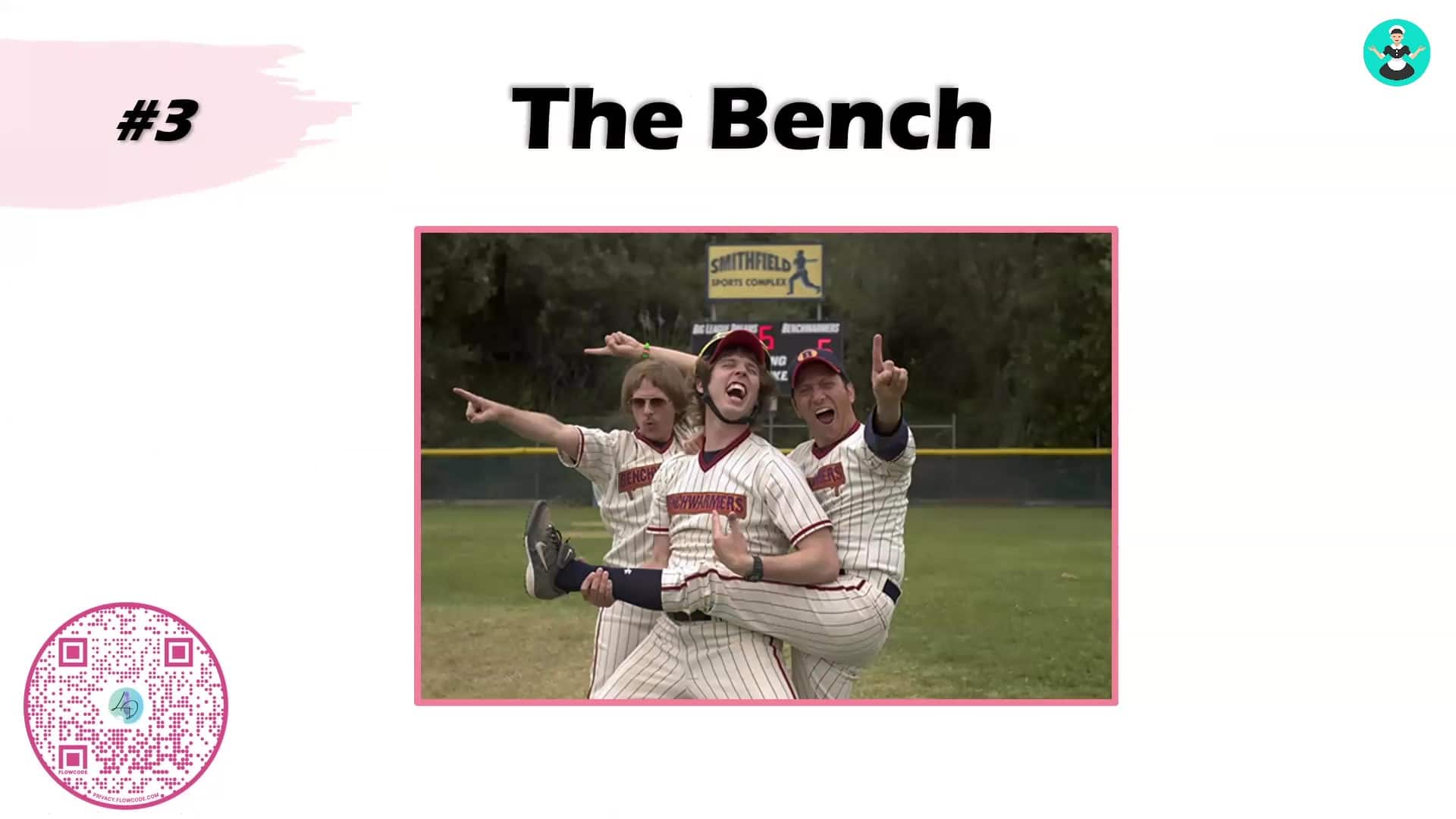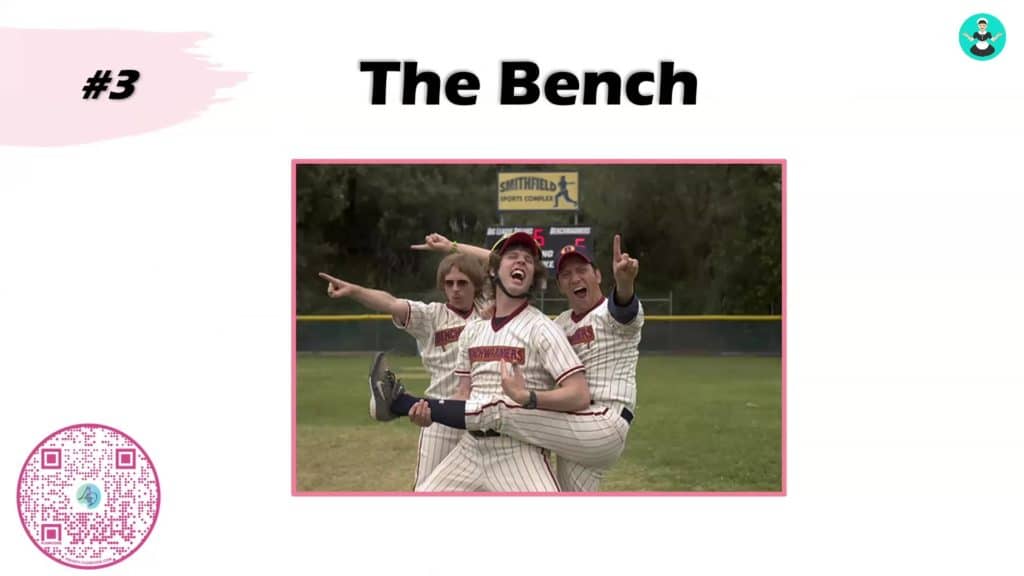 Why it's important to keep your bench "stacked"
"Stacking the bench" is Libby Garcia-DeLucien's favorite strategy to hire great employees for a cleaning business. It's a term used in baseball, but in cleaning, it means to keep a pool of great candidates ready for when you need them.
Have you had an employee quit out of the blue or get sick unexpectedly? If you have a small business right now, losing an employee is detrimental to your daily operations. It leaves us in a hiring panic, searching for another cleaner in the midst of picking up the lost employee's slack.
The result? You feel completely burned out. You also may hire the wrong person because you picked anyone you could find, despite a lack of qualifications. That's a hard hole to dig yourself out of.
Instead of scrambling in these circumstances, keep a pool of great candidates ready for hire. Keeping your bench stacked with great candidates will save your business when the unexpected happens.
Your next step
We hope this plan of hiring new employees helps you know when a rockstar candidate walks through your door. Let us know how hiring your next employee goes!
About the presenter 
Libby saw the need for a dependable residential cleaning service in 2014, and decided to do something about it. In 2017 she started Sweeps by Organize It, the cleaning division of her company. After giving birth to her daughter in 2018, Libby realized that she needed help, and found Debbie Sardone. Although she has only been in CBF for a short time, Libby quickly moved her way up to become a CBF Pro and is now a CBF coach. After becoming a CBF Pro she and another CBF Pro, Paul Fasshauer, built WootRecruit™, an automated hiring system.
To hear Libby Garcia-DeLucien's full talk from the Maid Summit, click here. 
This talk first aired at the 2021 Maid Service Success Summit.
The Maid Summit is an annual online event that brings together the most successful leaders in the cleaning industry, like Debbie Sardone, Angela Brown, Courtney Wisely, Amy Caris, Chris Schwab and more. Get free access to masterclasses and workshops that will help you to grow, scale and automate your cleaning business so you can get more leads and create more profit. Make sure you're on our email list to find out how to get free tickets to the next event.
Try ZenMaid for free today!
If you found this article helpful for your maid service, check these ones out: