WHY TRUST US? The ZenMaid team has eight current and past cleaning business owners, including our CEO and founder Amar, who know the ins and outs of the maid service industry like the back of their hands. They share their expertise with us in product development, with the customer success team, and content, which includes the article you're about to read. We also partner with some amazing leaders in the cleaning industry, like Debbie Sardone, Angela Brown, Courtney Wisely, Chris Schwab, and more, to provide you with the latest industry insights. The tips and advice you'll find on our blog have helped our team grow their maid services, and we're excited to share them with you to help you grow your business too.
Creating Work-From-Home Opportunities in Your Cleaning Business
ZenMaid is the simple scheduling software that will help you save 30+ hours in your cleaning business, every week. Join thousands of other cleaning business owners who now have time to take a nap, spend time with their family and take vacations! Start your free 14-day trial today to discover how many hours you can get back in your week.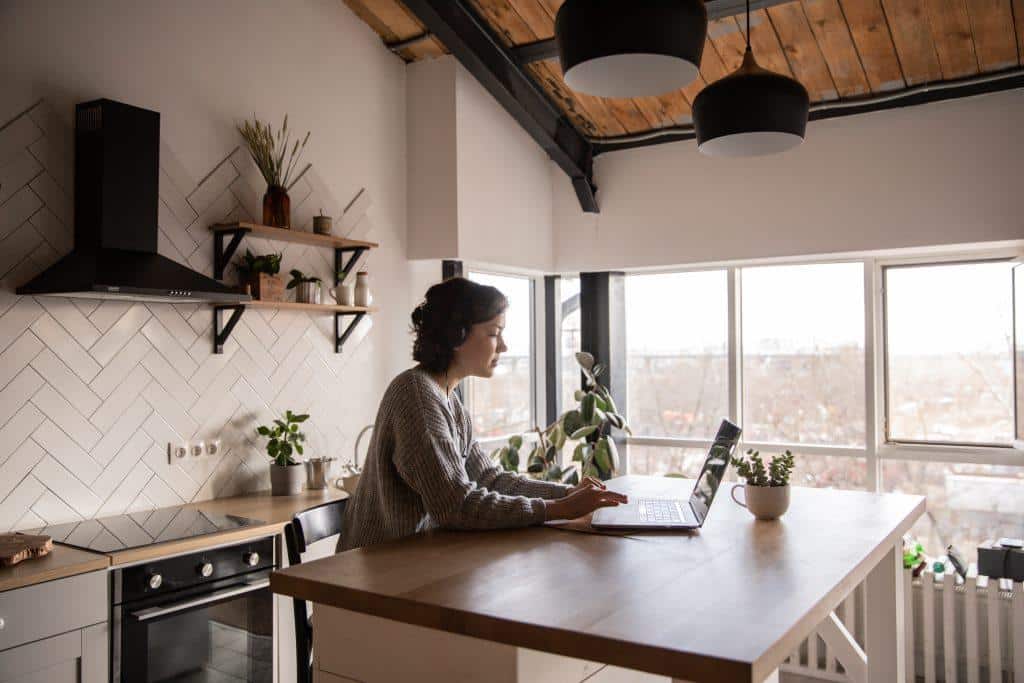 In the competitive world of cleaning services, finding unique ways to stand out, attract, and keep your top talent is paramount. One emerging trend among forward-thinking business owners is offering work-from-home opportunities. Why? Because this kind of flexibility can significantly contribute to long-term employee retention and satisfaction, fostering a positive company culture that aligns with shared goals. In this article, we're sharing why you should consider creating work-from-home opportunities in your cleaning business with seven ideas to get your team started.
The Changing Face of Cleaning Services
The traditional stereotype of cleaning services being only about physical labor is becoming outdated. Yes, cleaning is a physically demanding job, but the industry is also evolving. The truth is, continuous physical work can lead to burnout, and that can take a toll on your team's morale.
As cleaning business owners, we need to recognize and devise ways to counteract these potential pitfalls. Offering some roles or tasks that can be done from home can provide a welcome change of pace, keeping your team fresh, motivated, and engaged.
The Mark of a Happy Employee
A happy, engaged employee feels emotionally committed to their work and their team. They're proud of their work, eager to take on their responsibilities, and are often brimming with ideas that could help your business grow. When employees feel valued and respected, they naturally become your company's most potent advocates, contributing to an enriching work environment that everyone enjoys. I think we can all agree we want this in our maid service!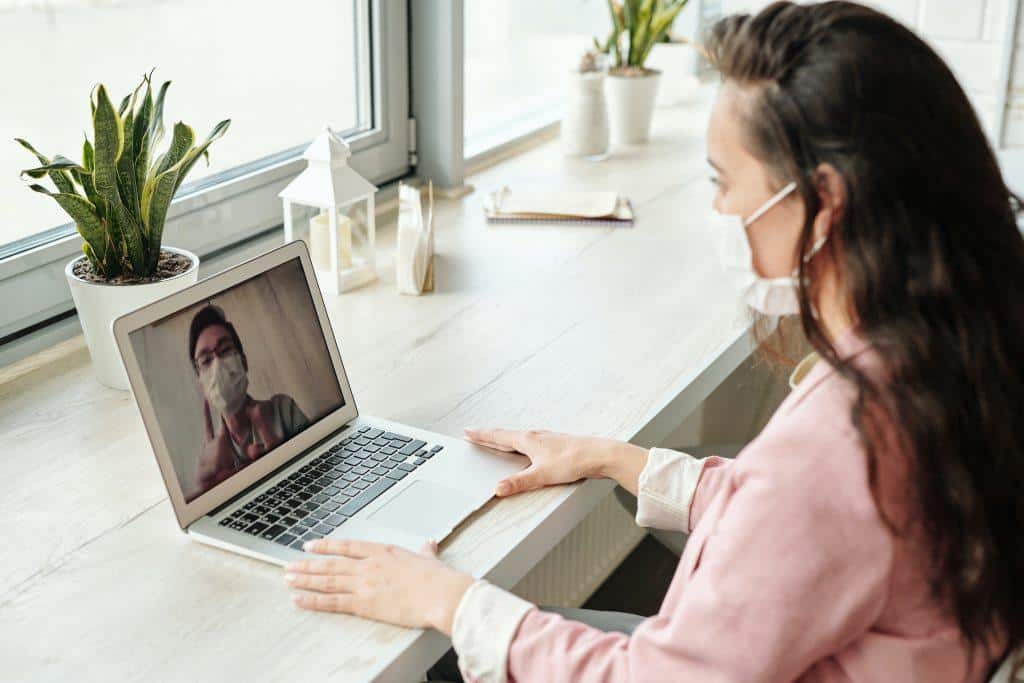 The Learning Curve of the Pandemic
The recent global pandemic has transformed our world and the way we do business, offering a few valuable lessons along the way. The cleaning industry is no exception. Many businesses learned to adapt and pivot, turning challenges into opportunities.
Business blogger Nuseir Yassin's quote resonates with the lessons of this period: "The ones who tend to have the most success in life are the ones who can predict the next five years the most accurately." This prediction is not only about anticipating market trends but also about understanding the dynamic balance between your online presence and the quality of services you provide.
The Power of an Online Presence in Your Business
The advent of social media platforms like Snapchat, Instagram, and TikTok has transformed SEO in the last five years. Your digital footprint is more than just your website; it's an intricate, living ecosystem that needs consistent nurturing and growth. Content creation, backlinks, and algorithm analysis play a crucial role in this landscape, and they're tasks that could be effectively managed remotely.
When you cultivate a versatile team that can adapt to changing circumstances — like an economic downturn — you demonstrate resilience and the ability to sustain your business and retain top talent through thick and thin.
Being Competitive in the Job Market
The pandemic has prompted a reassessment of priorities for many people, employees, and employers alike. For employees, the appeal of work-life balance, time with family, or dealing with health issues may become more crucial than ever.
As a business owner in the cleaning industry, your biggest asset is your employees. If they're happy and feel valued, they'll naturally strive to make your clients happy too. The pandemic has underscored the importance of flexibility, pay, recognition, and appreciation in making your team feel valued.
Building a Culture of Empowerment
The goal is to create a culture of empowerment where employees feel they're making a significant contribution to the company. Tony Hsieh, the CEO of Zappos, once said, "Businesses often forget about the culture, and ultimately, they suffer for it because you can't deliver good service from unhappy employees." This sentiment is particularly relevant in the cleaning industry.
Adopting work-from-home opportunities in your cleaning business is a promising venture with mutual benefits. For the business, it increases talent retention, boosts morale, and enhances the quality of work, which feeds your recruitment pipeline.
On the other hand, employees enjoy flexible work conditions, opportunities to upskill, and an improved work-life balance. It's a comprehensive process that, when integrated effectively, enhances the overall functioning of the business.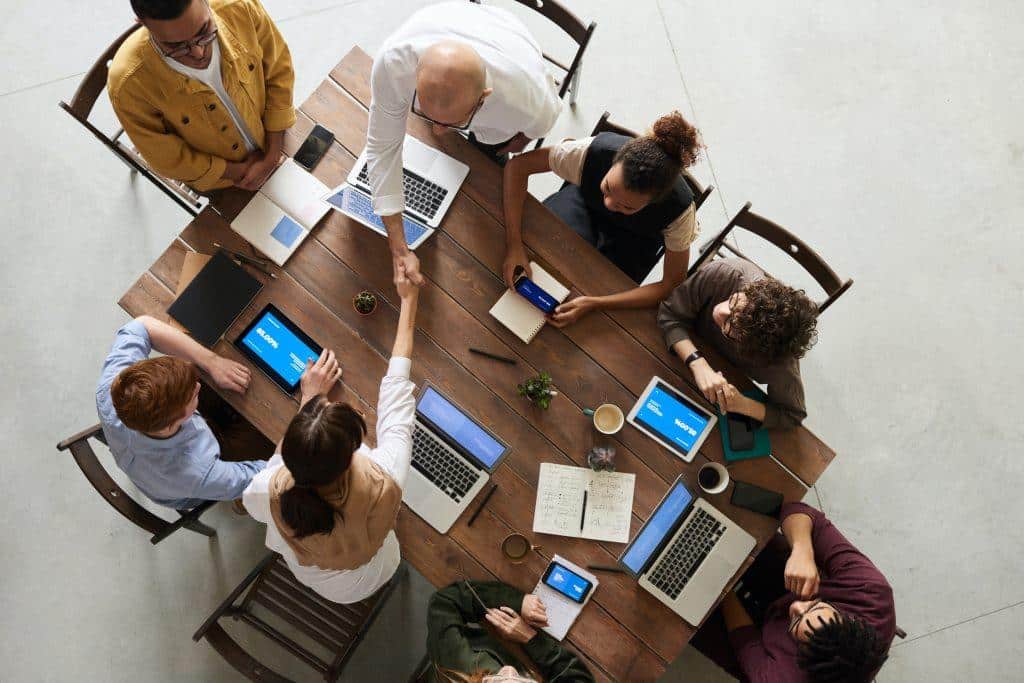 7 Work-from-Home Roles You Can Start in Your Cleaning Business
Onto the ideas! There are several roles that employees can play remotely in a cleaning business. Some employees might be reluctant to use smartphones or cameras but could be excellent in servicing cleaning tasks. There are three primary cleaning roles that can be performed from home. After these three examples, we'll move on to three content creation roles that can be done from home.
1: Laundering the team's cleaning rags
Maintaining clean and sanitized rags is an essential aspect of a cleaning business. Assigning this task to an employee working from home can ensure the cleaning rags are always ready for use.
2: Maintaining cleaning equipment
The cleaning equipment, including vacuums, should always be presentable and sanitized. Assigning an employee to this task can ensure that the equipment is always ready for the next client.
3: Reaching out to commercial clients
A work-from-home employee with sales skills could also be tasked with reaching out to potential commercial clients. For example, they could call small local businesses like restaurants or gyms that could benefit from your cleaning services.
While these roles focus on servicing, there's another important role that cannot be ignored: content creation.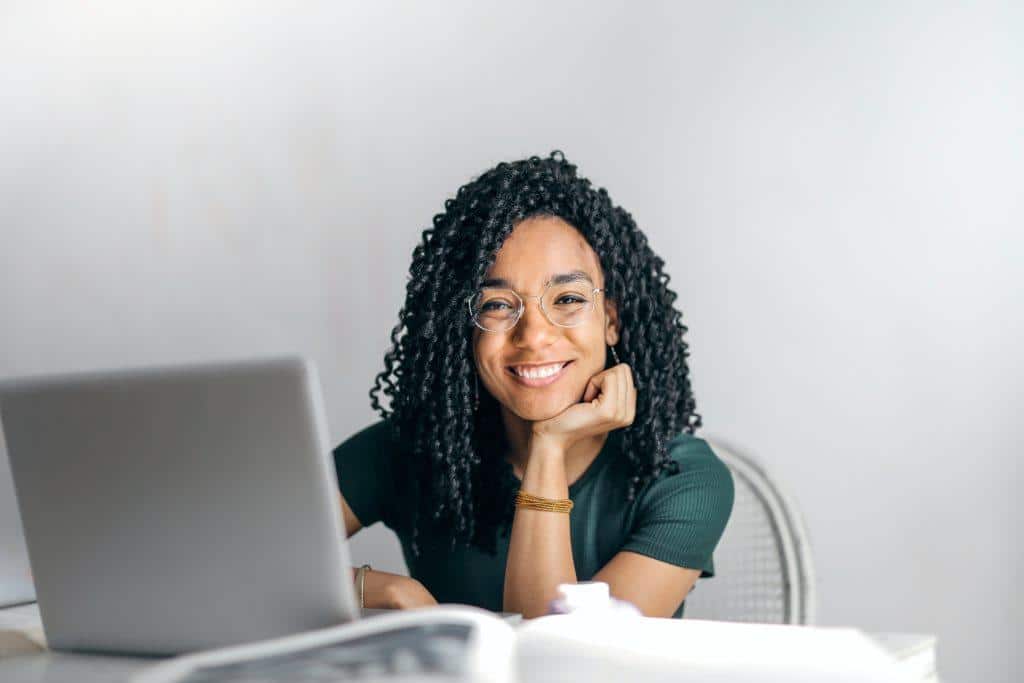 Why Content Creation Matters
Online content creation is an integral part of any modern business, particularly in the cleaning industry. It gives you the chance to showcase your expertise and grow your brand awareness, which can lead to increased customer trust and, ultimately, business growth. The content can be as simple as cleaning hacks or as complex as educational videos on specific cleaning processes. Importantly, this content is not just for entertainment but also serves as an educational resource for your audience.
The digital age necessitates the need for online content. There are three main roles related to content creation that your team can fulfill largely from home.
4: Content writing
Employees with excellent writing skills can create engaging blog posts for your business. You can use AI tools to generate rough drafts, but you'll always want to make sure a human is perfecting the final draft.
5: Video blogging
This role is perfect for employees who don't mind being on camera — better yet, employees who LOVE being on camera. They can create instructional cleaning videos or highlight your services.
6: Social media influencing
Your team members can use their following on platforms like TikTok, Instagram, or YouTube to promote your business. Or, they can directly manage your business accounts. Just be sure they're a trusted employee before you give out any passwords!
Wrapping Up
Embracing work-from-home opportunities in your cleaning business can lead to enhanced team morale, increased retention, and overall business growth. By broadening your roles to include both service tasks and content creation, you tap into a more flexible, empowered future. Together, let's redefine the cleaning industry, focusing on innovation, adaptability, and resilience. Remember, the success of your business starts with the satisfaction of your team.
Your Next Step
If you found this article helpful for your maid service, you may also like:
This talk first aired at the 2022 Maid Service Success Summit. The Maid Summit is an annual online event that brings together the most successful leaders in the cleaning industry, like Debbie Sardone, Angela Brown, Courtney Wisely, Amy Caris, Chris Schwab and more. Get free access to masterclasses and workshops to help you grow, scale, and automate your cleaning business to get more leads and profit. Make sure you're on our email list to find out how to get free tickets to the next event.