Last Updated on August 28, 2023 by The ZenMaid Team
The following video cost Fast Friendly Spotless $25 and immediately turned website visitors into profitable cleanings.
Promote your services and provide useful explanations of your processes with an explainer video for your maid service.
A short explainer video can provide a lot of valuable benefits for your maid service, including:
clearly explain your services or processes in an engaging way
it's easily shareable on social media which can help raise your brand awareness
increase conversion rates for potential clients who land on your website
keep visitors on our page for twice as long (reducing your bounce rate)
improve SEO search rankings of your website
help you stand out from your competition
What is an explainer video?
An explainer video is a short online video that explains your product or service to your audience.
They are usually placed on your landing page or home page of your website.
A video can explain your process or service in an easy and engaging way. And by keeping your viewers on your webpage longer, it gives your marketing message more time to sink in.
This can lead to more qualified leads, increased conversion rates and more revenue.
Types of explainer videos
Real-life explainer Video (non-animated)
This is generally a video that is of a real person or people (not animated) explaining your product or service.
This is usually you, the owner, who speaks directly to the camera and explains to the viewer more about your cleaning company, why you started it and the service you want them to buy.
PRO: The benefits of this type of explainer video is that it allows your customers to see a real person and put a face to the company.
CON: One drawback is that you have to stick to reality. No fancy animated charts or cartoons to illustrate your points.
Animated explainer video
As you probably guessed, this is an explainer video that has been animated, or parts are animated.
This style tends to be quite popular as they can be an engaging way to illustrate a process or service. They can also be fairly easily updated later if information changes.
PRO: This style is engaging, fun and parts can be updated later if needed. It also can use a story structure that places your potential clients as the "hero" (for choosing your service!).
CON: Audiences don't get to see a human face to the company and it can lack some emotional connection.
Whiteboard explainer video
This has increased in popularity in recent years as it is low budget and can easily be created.
As the name states – animations or information is drawn on a (digital) whiteboard with a voiceover. Images are "erased" and new ones drawn in real time as the process is explained.
PRO: This style of explainer video is easy to do and does not require an actor or particularly involved set-up. (you will likely still want to get it outsourced, see below how to do this for a very low cost)
CON: Drawbacks are that it can look low-budget if not done well and there are no real-life people for your audience to connect with visually.
Examples of explainer videos
Arguably one of the most popular explainer videos of all time is the owner of Dollar Shave Club Michael Dubin who uses the 'real-life' style of video to talk about his company and product.
This explainer video from Airbnb uses a combination of both animation and live action to showcase the experience and benefits of using their service.
ZenMaid's explainer video uses animation and the whiteboard style to explain in detail how using the software can help you to manage your cleaning business more effectively.
This animated video for ecological cleaning products clearly explains the benefits of a cleaning company owner using their products.
How to create your own explainer video
1. Write your script
Your script and what your video says is the most important aspect for its success.
You could have the best voice over artist or actor and the greatest animation. But if your script isn't on point, it will not convert your potential cleaning leads.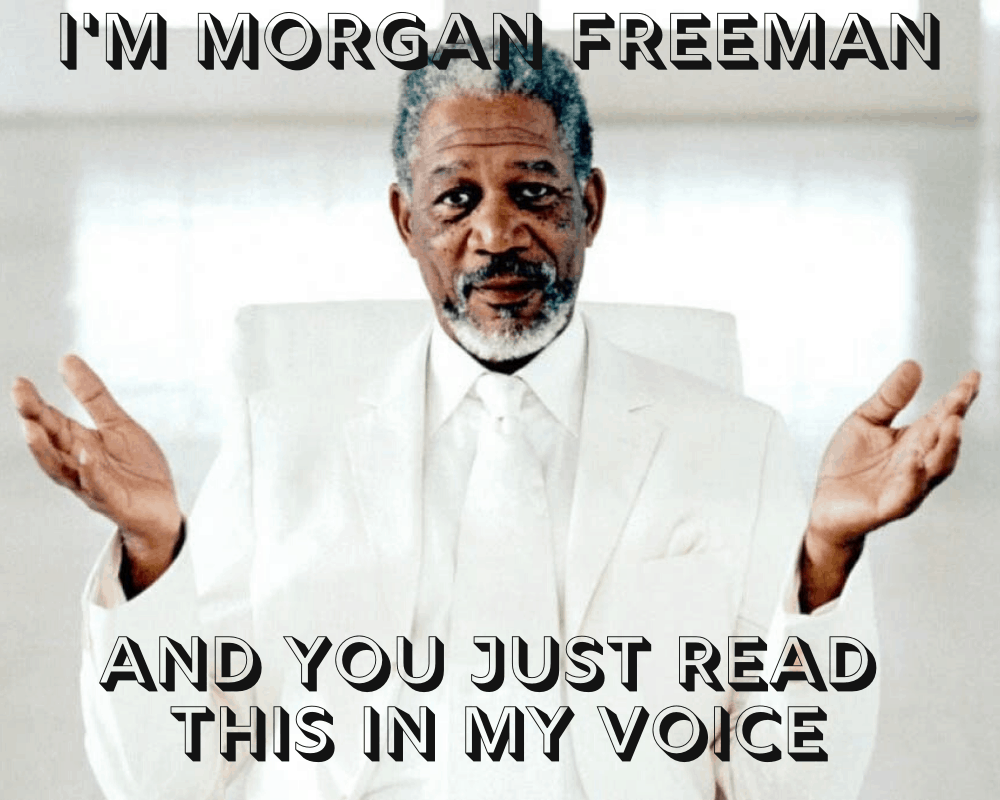 In your script for your maid service explainer video, focus on your customer's pain points and challenges. Explain how your service will help them solve these problems.
Place your customer at the heart of your 'story', making them the hero for choosing your cleaning service and 'saving the day'!
Most importantly, highlight and explicitly stress the benefits of using your service (rather than just the features). Tell them exactly how your service will make their life better.
Here are some questions to consider as you write your script:
What is your product or service about in 1-2 sentences?
Who is your target cleaning client?
What specific problem are you solving?
What are 3 key benefits you want to highlight?
How does the service work? (1st step, 2nd step, etc.)
What tone would you like the video to have? (I recommend conversational, but you could also have a professional or humorous tone)
What is the action you want viewers to take? (what is the CTA? click here to book? book a call? get in touch?)
Format of your script
Here is a format to follow when writing your cleaning business explainer video:
1. Introduce the problem or pain points (see the ZenMaid explainer video to hear the pain points and challenges it hits on, setting up the scene of a frustrated maid service owner).
2. Quick overview of your cleaning company and service (who you are, what you do).
3. Clearly state how your cleaning service solves their problems and pain points.
4. Call to action (e.g. sign up for our free trial by clicking here!)
5. Optional: social proof, brief testimonial or before/after images, recognizable awards.
Explainer video best practices
Keep your video short – 90-120 seconds at the max.
Don't leave your potential clients waiting: explain your service or value proposition in the first 30 seconds.
Speak directly to your customers, use 'you' and 'your' (when you are writing the script, imagine you are speaking to one specific person and write it as if you were speaking to them).
Conversational tone works best and is most engaging (again imagine that one person you are speaking to).
Keep the explanation of processes or services simple. No technical language, acronyms or industry slang.

2. Voiceover
When I owned my maid service Fast Friendly Spotless, I had an explainer video done (see above) through freelancers I found on Fiverr. I go into the process I followed to get voiceover work done (at a very low cost) below.
Once you have your video script complete go to www.fiverr.com. Fiverr is a platform where people offer various gigs for $5 each.
Among these gigs are professional voiceovers and animations.
$5 typically gets you 1 minute of voiceover so $10 for a 2-minute video.
How to find a voiceover artist on Fiverr
On Fiverr go to the Testimonials and Voiceover sections and order everyone by "Highest Rated".
This will show you the $5 gigs that have gotten primarily 5 star reviews and are 99.9% sure to be worthwhile without causing you a headache.
Personally I opened up about 5 different Fiverr gigs and listened to the voices to see which was a good fit for our video.
VOICEOVER TIP: When you listen to these gigs close your eyes. What you see on the screen will throw off your auditory perception so to be a fair judge you have to close your eyes and envision the script being read in that voice.
On the script itself you will need to instruct your voiceover artist on the tonality you want parts of the script in.
The video I linked above actually didn't come out exactly as I would have liked because my preference would have been to make the opening questions sound more painful and dire (let's be honest, whose happy about their in-laws being on the way to their home?).
3. Create your video
Animated and 'whiteboard' video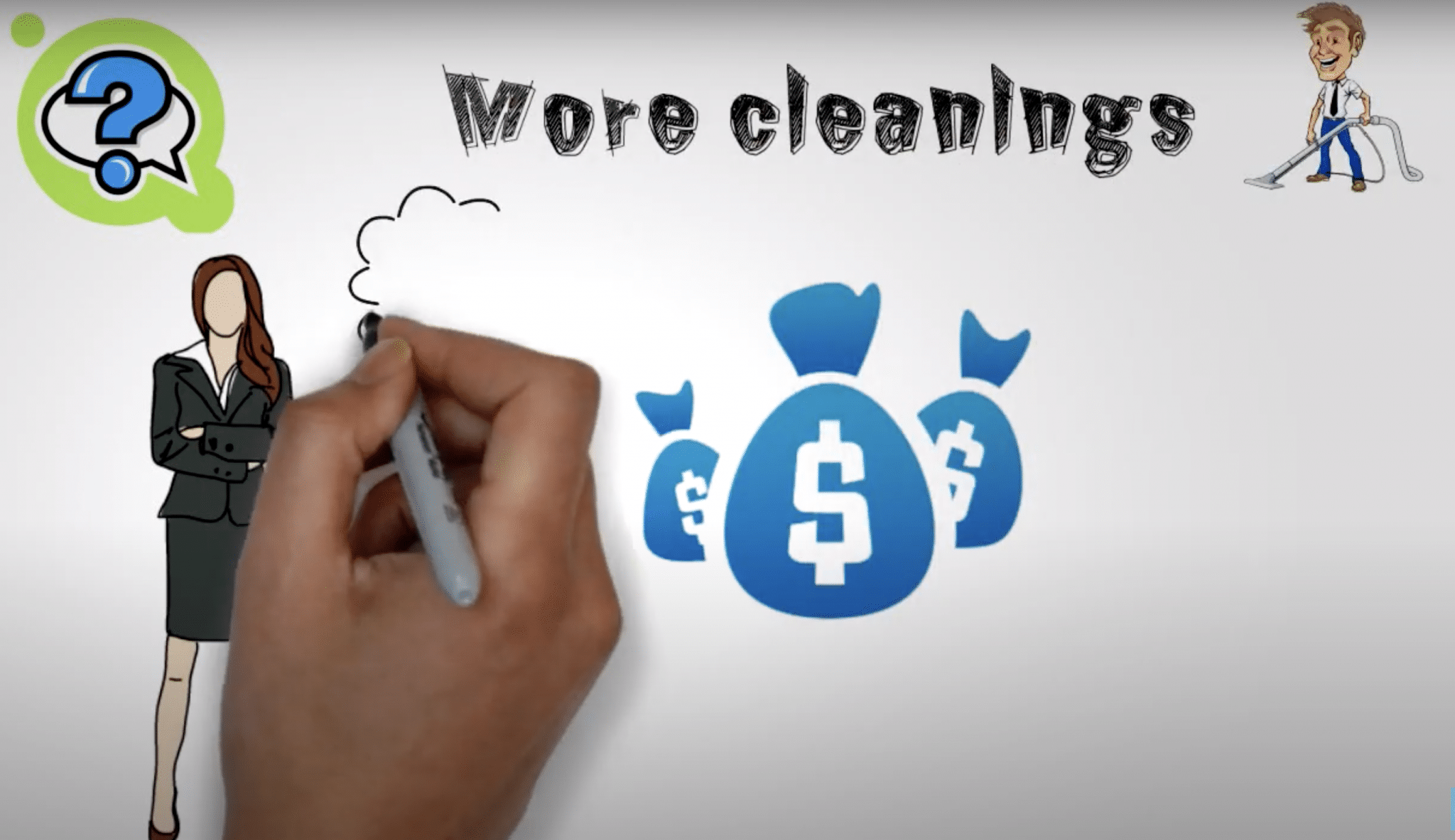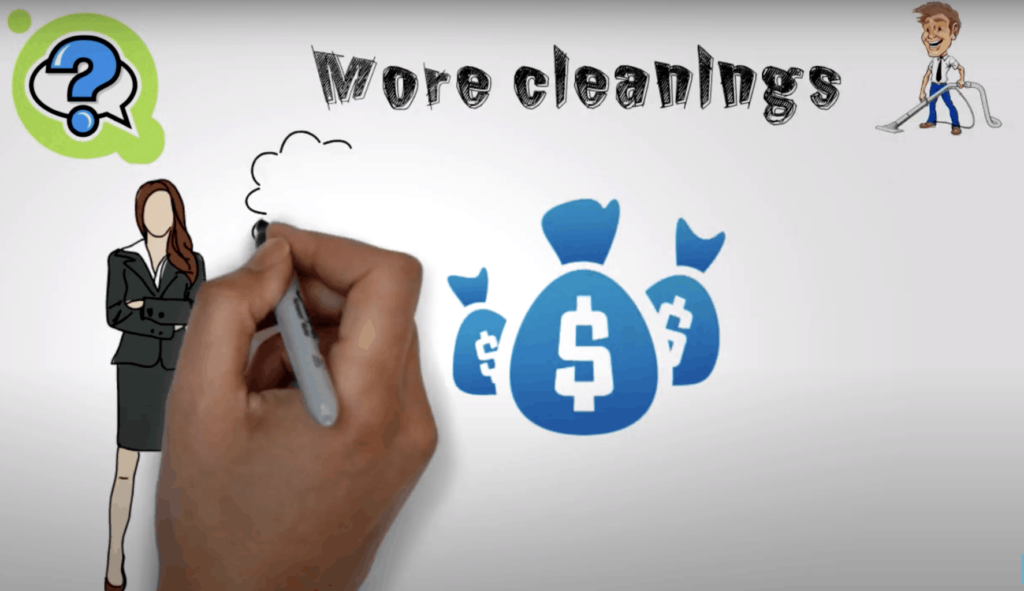 If you are going the animated route, you will want to find an animation artist to make your video. For me this cost $15. As with the voiceover you'll want to return to Fiverr and look up the graphics and animations section.
Here you'll find multiple listings for professionals that do "Whiteboard animations" usually for $5 per 30 seconds or 1 minute.
There are also other kinds of animations on offer that might work for you depending on what you want.
Similar to the voiceover you'll want to give as detailed instructions as possible to your animator. For example: I want a surfer to surf across the screen with these words floating above him.
Ask the animator you hire if they have access to stock photos and if this will cost you extra or is included in the price.
At the very least you should let them know what words you want emphasized. For best results create basic versions of the slides you're looking for using Microsoft Word or PowerPoint.
For the Fast Friendly Spotless video I let the animator know which words I wanted shown with the voiceover. I was happy with the end result.
If you are wanting to try your hand at creating your own animation-style explainer video, you can check out Powtoon (it's free to start).
Real-Life video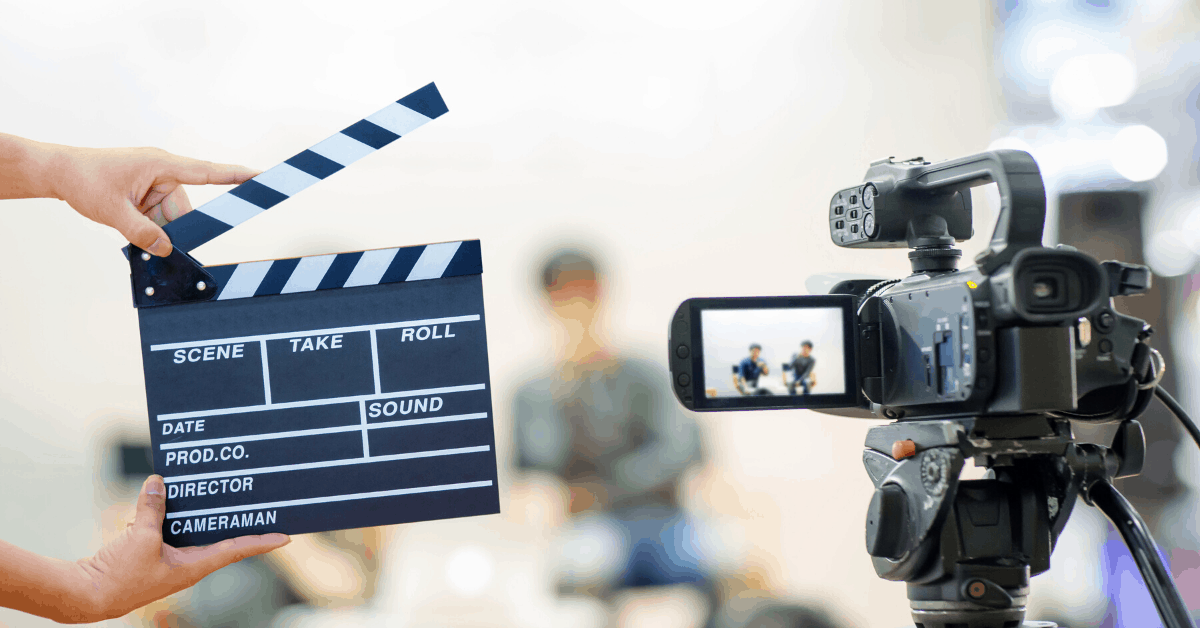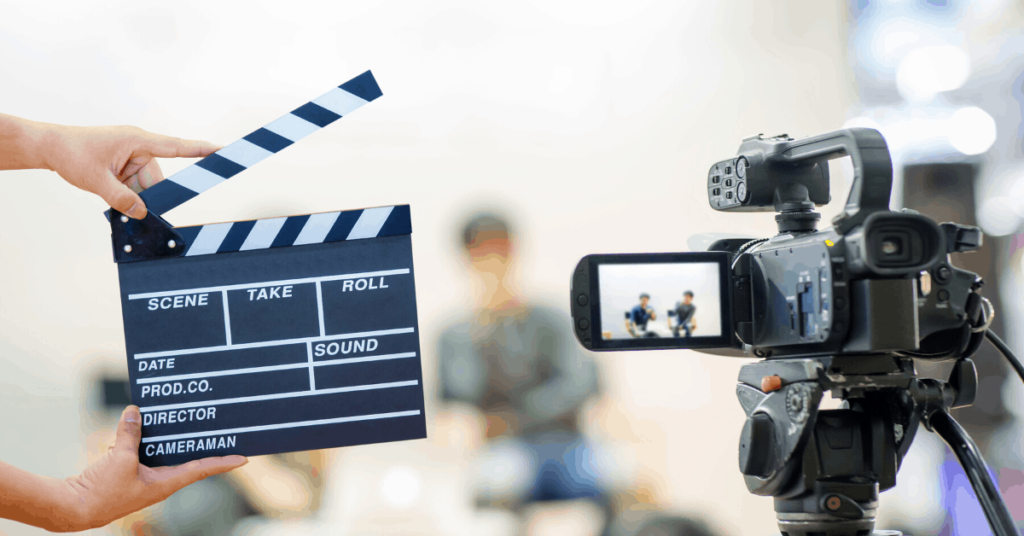 There is the option of going the professional route and hiring a videographer and production crew to create your video.
But it's definitely not necessary.
Equipment
Chances are you will be able to create a video using just your smartphone and free editing software.
If you are serious about DIY'ing your video like a pro, you can try using the Filmic Pro app. At $14.99 it's cheaper than any professional videographer and will give you control over the exposure and focus of your smartphone's camera.
For editing, there are also low-cost, if not free software you can use. If you are a Mac user you can use iMovie. PC users can try Camtasia. Other options include Wondershare Filmora.
Of course if you are unfamiliar with these programs, they can take some time to learn, even with the tutorials available online.
These days hiring out a video editor is not that costly. In fact, you will be able to find one on Fiverr as well.
Lighting
The secret to any pro looking video is the lighting.
Consider the lighting in the space you are filming in. Overhead and fluorescent lights are guaranteed to make anyone look terrible.
Try setting yourself up in as much soft light as possible. Natural light can work well (sit near a window) but be mindful of shadows both behind you and on your face.
Your aim is to have soft, diffused light and to avoid shadows at all costs. For some DIY light diffuser ideas you can find at home, check out this short article.
Camera stability
Whatever you do, do not hold your camera or have someone else hold your camera when filming.
Even though you may be DIY'ing this, it doesn't have to look homemade (or make people sea sick!).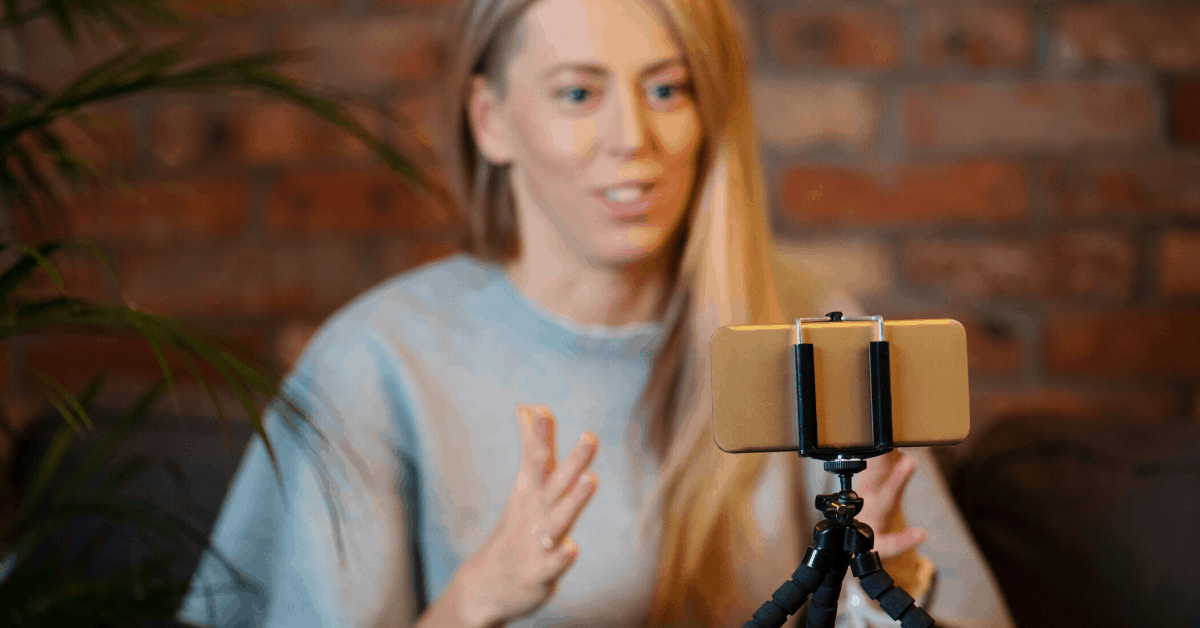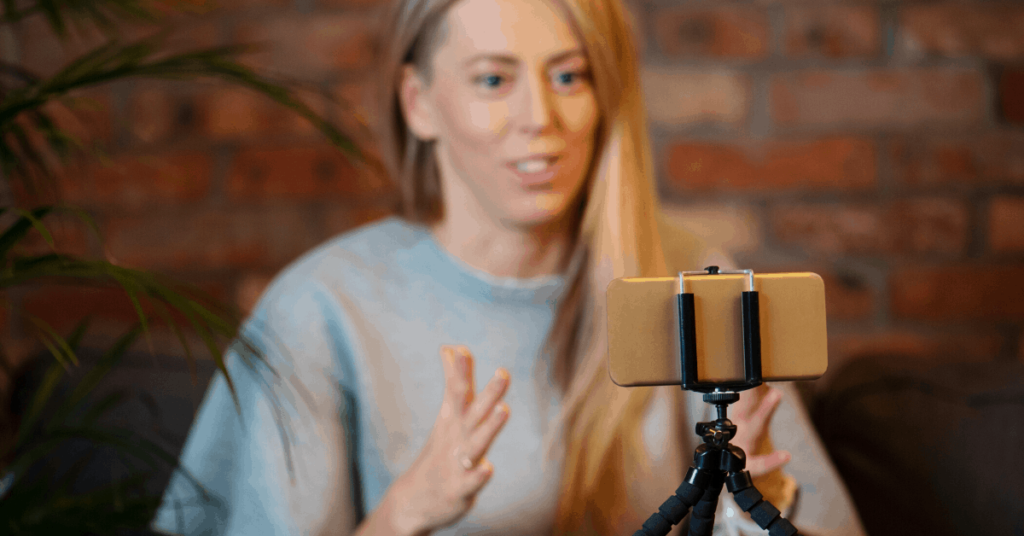 Use a basic tripod with an adapter or a flexible Joby Gorilla stand that will hold your smartphone.
If you do not have that sort of equipment and do not want to invest in some, get creative!
Stabilize your camera by propping it up between two items, taping it to the wall, sticking it in styrofoam – whatever you need to do to keep it stable!
What to say
This type of video is a great opportunity for you as the maid service owner to connect with your customers.
Speak directly into the camera and speak as naturally as possible.
As with the other video styles, it's still important to keep the focus of the script on the potential cleaning clients and how your services will benefit them.
But don't be afraid to be personable, talk about why you started the business (keep it brief) and a bit about yourself.
Remember your video is only supposed to be a maximum of 90-120 seconds. So save your life story for another time!
Practice a few times while recording, then watch back your video to see what you can change or do differently.
It's important to stick to the script but not sound robotic or like you are reading. As I always recommend: picture that one ideal client you want to speak to and imagine you are only speaking to them.
End with a clear call to action explaining what you want your viewers to do next. (schedule a clean, request a quote, call us on this number)
Don't forget to smile!
4. Share your video
Now it's time to see your masterpiece up in lights!
Post your video on the homepage of your website or on your landing page where potential cleaning clients are most likely to be looking at your services.
Be sure to share it on all on your social media channels and YouTube if you've got a channel.
You can post it on Facebook and pin it to the top of your timeline so that every person who visits your business page will see it.
Include a link to your video (or the page with your video) in your email signature.
Get more leads – increase conversions
There are a lot of great reasons to use video to promote your maid service.
An explainer video is a simple, attention-grabbing and informative way to talk to your potential cleaning clients.
A well done video will increase conversions of website visitors, improve your SEO ranking (meaning more people will find you in search) and help you stand out from your competition.
As I've outlined above, there are a lot of options for creating an explainer video for your maid service that does not need to break the bank.
Do some research, check out Fiverr, low-cost or free software for filming and editing.
Consider asking your network – there might be someone who knows a freelancer looking to get some more video work under their belt and would be willing to help you out for a reduced fee.
Let me know how you get on with creating our explainer video! Leave a comment and tag me in The ZenMaid Mastermind.
---
You and your Maid Service deserve a little peace and quiet. Sign up for your free trial today at ZenMaid.com and discover the freedom and clarity that ZenMaid can bring to your Maid Service!

Find more helpful articles to grow your maid service on ZenMaid Magazine: