Last Updated on August 11, 2023 by The ZenMaid Team
From overworked single mother to cleaning business owner
LaShanda Brown's story is an inspiration to all of us here at ZenMaid. In this case study, we're sharing how she went from an overworked single mother of four working 90+ hours per week to a calm, cleaning business owner, working less than 40 hours — talk about a big life change!
Like so many new business owners, LaShanda was caught in a vicious cycle of working in her business instead of on her business. She was wasting endless hours cleaning instead of developing the systems and processes that would set her free. 
When LaShanda reached her tipping point, she decided that enough is enough. LaShanda signed up to use ZenMaid, collaborated with Pam Washington to diversify her business, and worked with Sharon Tinberg to make improvements to her maid service. Here's what happened. 
The Story of LaShanda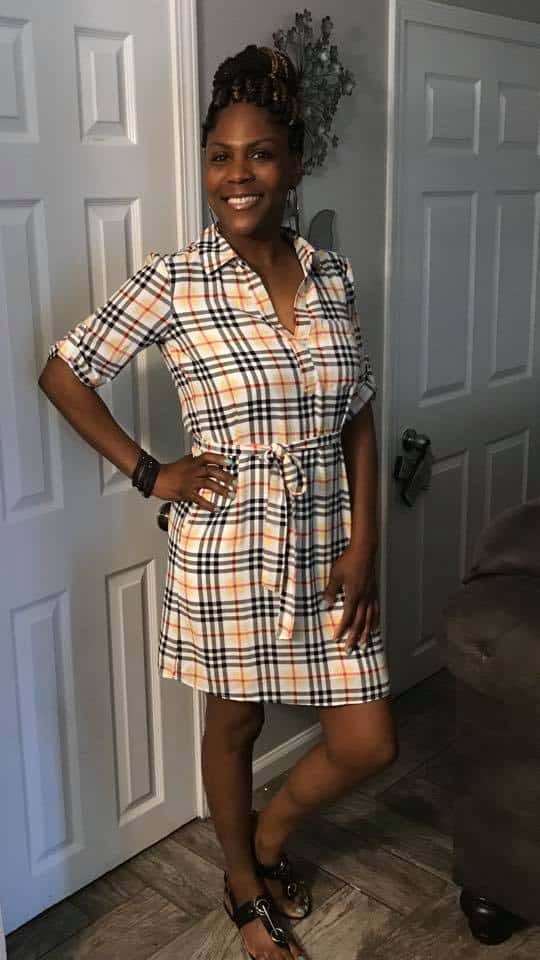 LaShanda Brown started Sweeping Hands Cleaning Service in 2008 with high hopes and aspirations. Like so many of us, she started out cleaning part-time on the side. After just 3 months, she quit her job as a nurse to focus full time on her cleaning business. She hired her first cleaner just a few months later. LaShanda was high on life, thinking that "life would be easy now because I was working for myself [and had an employee]." But she was dead wrong. In fact, she was about to work harder than she ever had in her life. (Sound all too familiar?)
The challenges LaShanda faced
"I had never worked so hard for anyone before. My business grew faster than I could keep up [with]. I ran it very traditional (Flintstones), keeping appointments first in my head, then in my calendar notebook. I called and texted each client the night before to confirm appointments. I cleaned homes during the day and small offices at night."
"I worked 7 days a week, 12-15 hours per day. I had a baby in 2013 and was back at work 10 days later. I lost friends because I couldn't make social events. I was always working or too tired from working. I missed my kids' field trips and knew this year that I had to do things differently. I couldn't continue like this. It became unhealthy emotionally, mentally, and physically. I didn't have time for anything except work."
To summarize LaShanda's situation:
Her business grew faster than she could control
She lost friends
LaShanda worked 12-15 hour days-7 days a week
She returned to work 10 days after giving birth to her child (we can't even imagine!)
LaShanda simply didn't have enough time in the day to do all of the things that she needed to do.
If you resonate with LaShanda's experience, keep reading! Her story isn't simply a story — it's a lesson for everyone. 
No matter how stressed you feel right now, there is a way to overcome all of your challenges with a little bit of grit, determination, and help from other experts. People, especially business owners, are afraid to ask for help. Pro tip: Ask for help! Toss your fears aside and get the help you need to scale your business, reduce unnecessary stress, and rejuvenate your creativity. 
Why LaShanda chose ZenMaid and other experts
LaShanda knew that she needed to make some changes to her maid service, which is why she posted a comment to the ZenMaid Mastermind Facebook group asking for help. Based on the feedback LaShanda received from the comments and private messages, she stepped up and took quick action. By the end of the month, she was up and running on ZenMaid's maid service management software. 
"The first thing I did was look for something automatic to keep up with appointments/clients, etc. It freed up my nights and I was able to breathe. Gave me time to re-evaluate/restructure my business. I re-signed with ZenMaid in August 2016. I had previously tried the software but didn't commit to using it and never fully made the jump. This time Amar made it easy. Making time for ZenMaid now makes time for ME later."

Once LaShanda freed up her nights to focus elsewhere on the business, she re-invested her time and money into improving her systems and processes by hiring some of the best experts available. In a social media post, LaShanda outlines how the ZenMaid software helped her businesses and cut out a lot of stress. She loves ZenMaid because it is:
Easy to use software
Creates auto appointment reminders
Prevents scheduling conflicts
Responsive and knowledgeable
Instant booking
Mobile friendly
Cute calendar colors
Customizable
Printable schedules
 "Allows more time for ME!!!"
LaShanda's business improved by leaps and bounds with ZenMaid. To take her maid service to the next level, she wanted more advice from experts. That's when she reached out to Pam Washington of Build My Cleaning Business to help her diversify her business. 
"I contacted Pam when I was in crisis mode. My cleaners couldn't clean, and my drivers were non-productive. My payroll was running at 91 percent. Pam helped me by putting me in a situation where I HAD to get things in order because my pride was at stake. I made the time to get things back in order, fired who was lacking, increased my rates, and read every post on the ZenMaid Mastermind that I could find to get things RIGHT. I paid for 3 sessions by the time we had our first session, all she could say was "wow, you didn't really need me." But I did, because I wanted to go commercial! The advice she gave me helped me land my first commercial account. Because of Pam, I am confident in growing my business commercially."
LaShanda also worked with Sharon Tinberg of Rags To Riches who helped her turn her business around from the ground up.
"Most of the things she suggested I followed and had the outcome she said it would. She encouraged me to attend one of the core trainings. I finally did it 5-6 months later. I went in September 2016. I sat among cleaning service owners whose business was grossing 3 times more than mine. Sharon's training course/book covered EVERYTHING. I was able to identify what was holding my business back. I had 70 repeat clients in September and 2 months later I was up to 101."
LaShanda's results — a thriving business
By making key changes to her strategy, she was able to cut down her weekly hours from 90+ to 40, which transformed her cleaning business (and her life). And she's making more money than ever before! In a few short months, LaShanda was able to use ZenMaid to save hours of time each week, which freed her up to focus on improving her business instead of constantly putting out fires. Plus, LaShanda leveraged support and guidance from a community of like-minded entrepreneurs (the ZenMaid Mastermind). Finally, she could implement well-tested and proven processes by talking to industry experts and using ZenMaid to manage her business.
ZenMaid wants every cleaning business owner to have a success story like LaShanda's
Here at ZenMaid, we are committed to doing everything we can to ensure that maid service owners like yourself achieve the business and lifestyle of their dreams. Whether it be through our easy-to-use scheduling software, our highly active community of cleaning business owners, or connections to industry experts (like Pam, Sharon, and many more), working with ZenMaid puts you in the best position to succeed with your maid service (and hopefully have a little fun along the way!)
Check out ZenMaid
If you find yourself tired, stressed, or stuck in a rut (so to speak) — join our ZenMaid community! Not only do we have the software you need, but we also have amazing fellow maid service owners ready to help inspire and motivate you!
You and your maid service deserve a little peace and quiet. Try ZenMaid for free today!