With over 5.8 billion searches per day, there's no doubt that your potential cleaning customers in your area are looking for your cleaning business as you read this.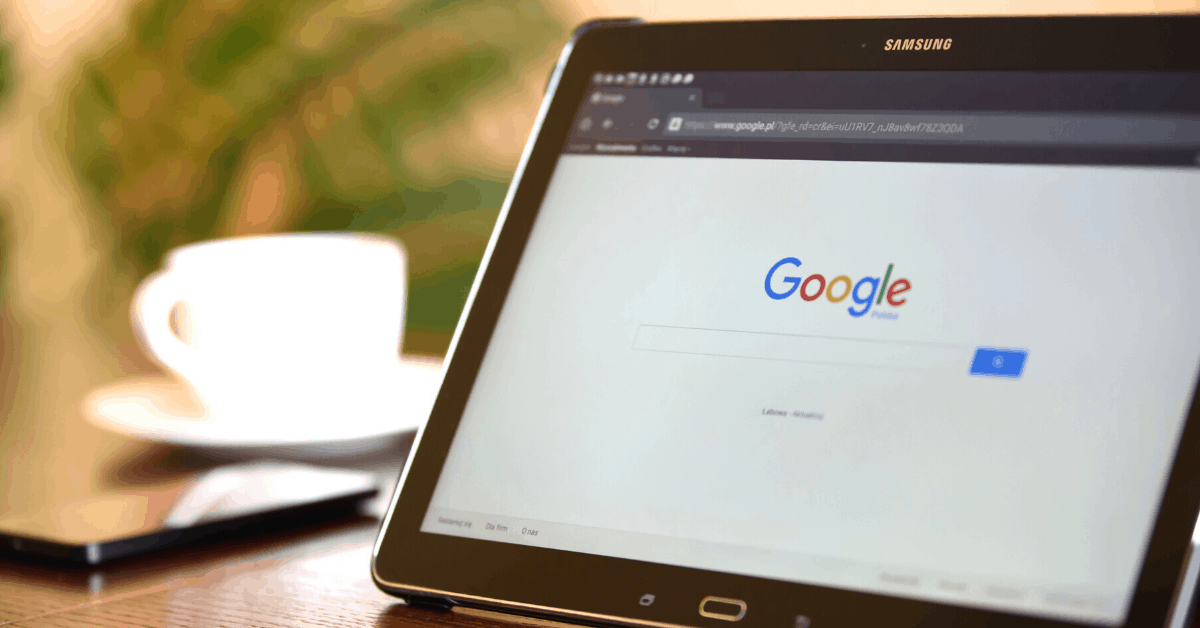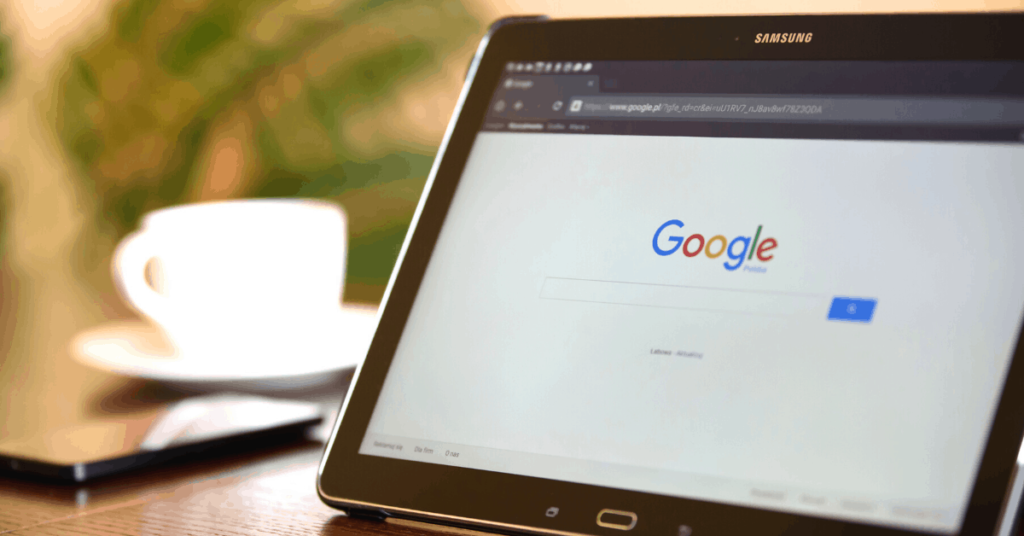 Google is by far the most used search engine on the internet.
It accounts for 92.42% of the search engine market share worldwide. And the United States leads the pack with the most searches done on Google, worldwide. [source: Hubspot]
With over 5.8 billion searches per day it's an absolute certainty that potential customers in your area are looking for your cleaning business as you read this.
There are two ways to get in front of your future cleaning clients on Google.
First, you can optimize your website to rank for these keywords when someone searches. This is also known as optimizing SEO, or search engine optimization (more on this below).
Second, you can advertise with Google using Google AdWords to automatically show up at the top of searchers' screens then they search for your service.
Neither of these things happen overnight; however this article will go over how your Maid Service can get started optimizing your website so cleaning clients can find you.
At the bottom is a download of all the keywords you should be using to get your cleaning website found.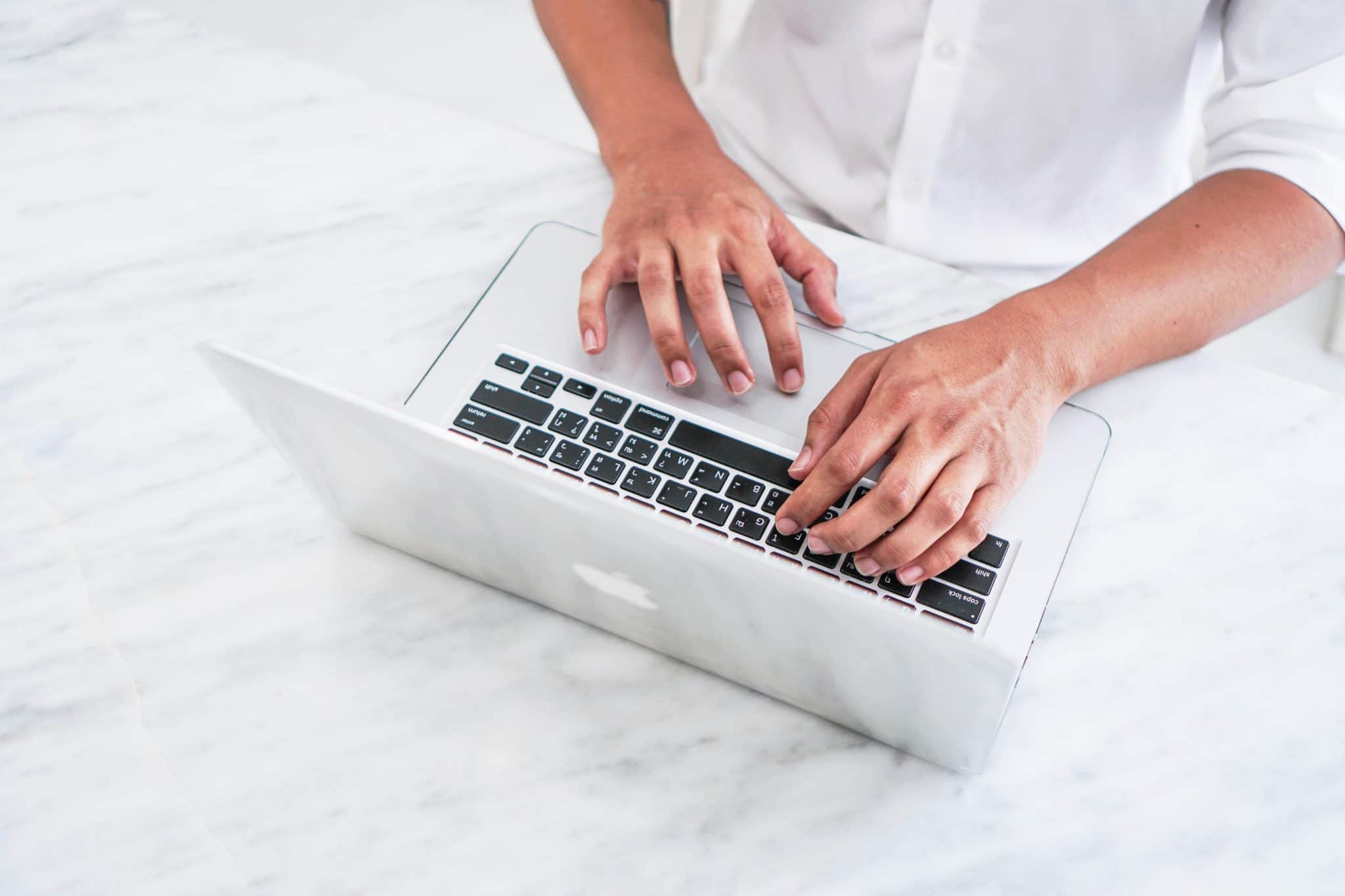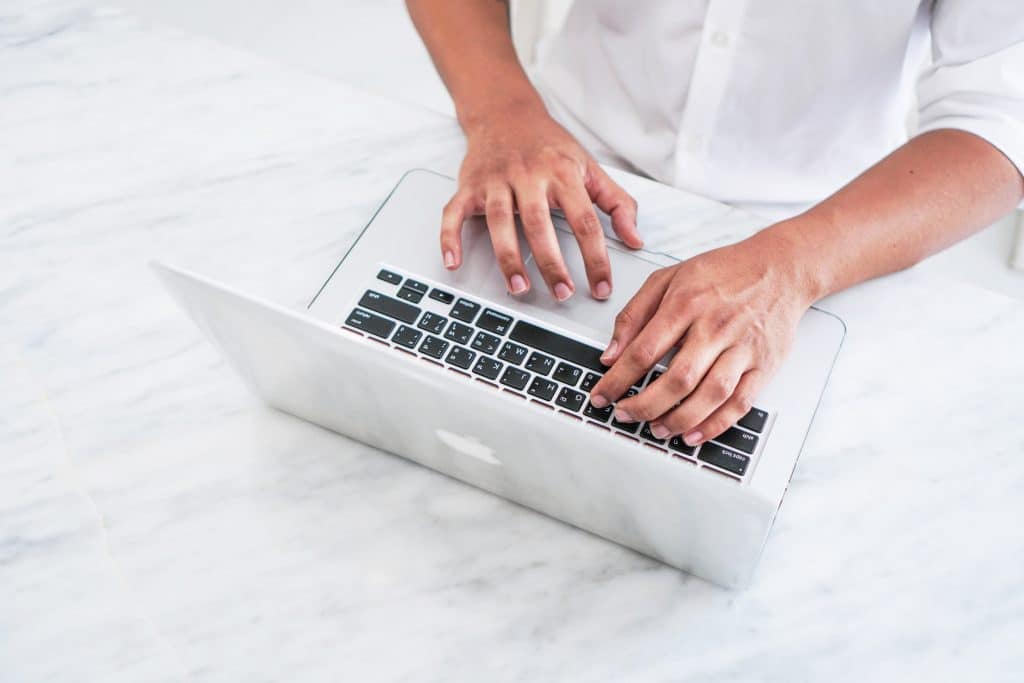 Optimizing your cleaning business website and organic SEO
What is SEO?
SEO is an acronym for Search Engine Optimization.
What the heck does that mean?
In non-techy speak, this is basically optimizing your online content (the words and content on your website) so that a search engine (Google) will show it as a top search result when someone searches for particular keywords.
Keywords are just that. Words that people key into a search box online that lead them to specific content on the web.
For example, keywords for a maid service could include: residential cleaning, house cleaners, house cleaning. They can also be short phrases like: cleaning company in Atlanta.
The easiest way to get started with the keyword list below, is to try to get as many of those keywords on your website without affecting its readability. (ie. making it sound like just a bunch of words, rather than sentences or phrases someone would actually say)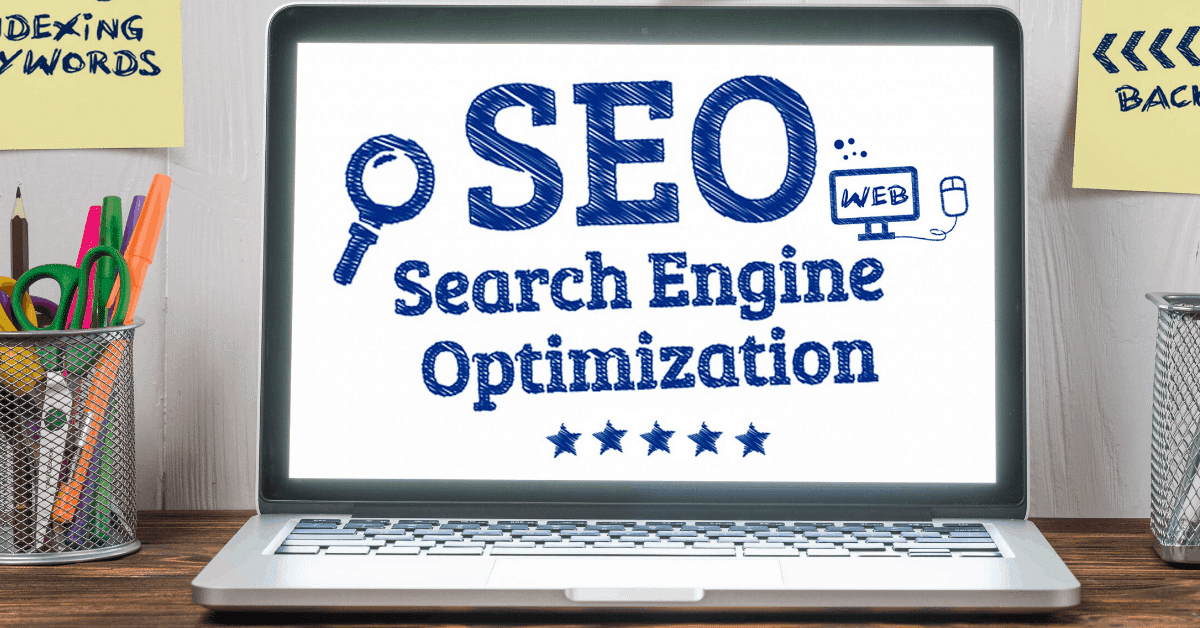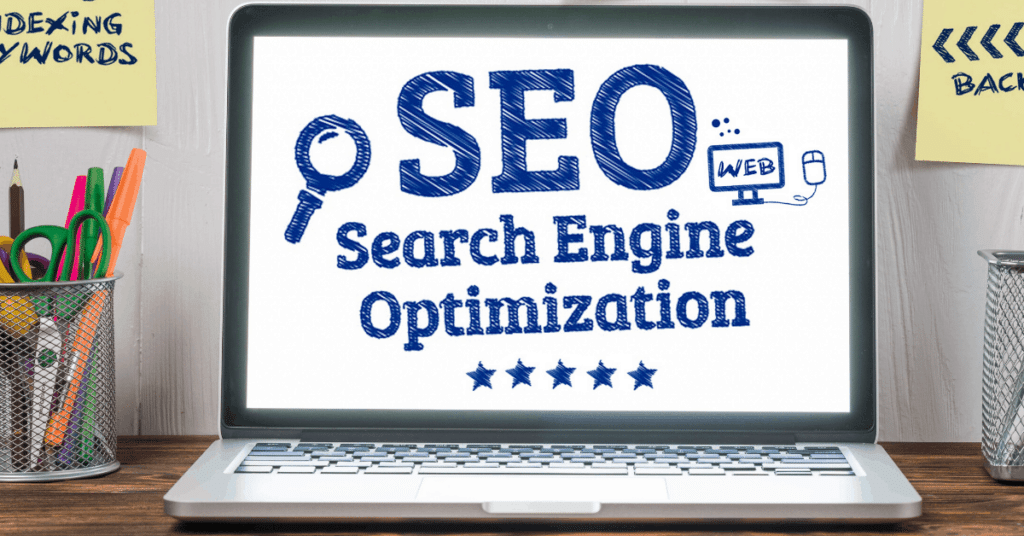 This includes any blog content or articles you have on your website.
If you are sharing easy cleaning hacks, cleaning how-to's and tips, but aren't using keywords you know people are searching for, you are doing your content a disservice.
But don't make the mistake of just putting every single one of these words into your maid service website or blog text (this is also known as 'keyword stuffing' and is bad!) making it sound unnatural or awkward.
When you are optimizing your website for SEO, always focus on the people actually visiting your site, not Google.
Did you know? 8% of search queries are phrased as questions. [source: Moz] So think about this when you are writing copy for your website or ads. What questions do you think people would be typing into Google when searching for a home cleaning company?
From the list below, replace some of your current references to your cleaning business with other keywords from our list that aren't already on your site.
Mix up the words and phrases you use to ensure you cover all of the words someone might be using when searching. For example, if you only refer to your business as a "maid service" you could be missing out on people searching for "residential cleaning business".
Google AdWords (or PPC = Pay Per Click)
For your maid service looking to get in front of more cleaning clients in your local area, Google ads can be an effective way to get more cleaning leads.
Google ads can be used to drive more traffic to your website or get calls to your cleaning company.
You can control where your ads are seen (globally or locally) and how much you spend on them.
Here is a brief explanation of what Google Ads are and why you would use them for your business:
If you are already familiar with Google Ads and have your own Google Ad account created, then you can add the keywords from the list (linked below) into your account.
From there you can create your ad, using some of the keywords in your ad text. (Remember: you don't want to 'stuff' your ad copy. That means don't just put in a ton of keywords or use phrases a human being wouldn't say.)
Think of your ads as the answer to what someone might type into the Google search box.
For example, if someone searches 'house cleaning Atlanta', you want your business to be the 'answer' to that search query.
The way to do that is to ensure that the keywords you are using in your ad copy will match (or are related to) the searches people are typing.
When someone searches for any topic in Google, they will see two kinds of results:
1. Search ad results (paid)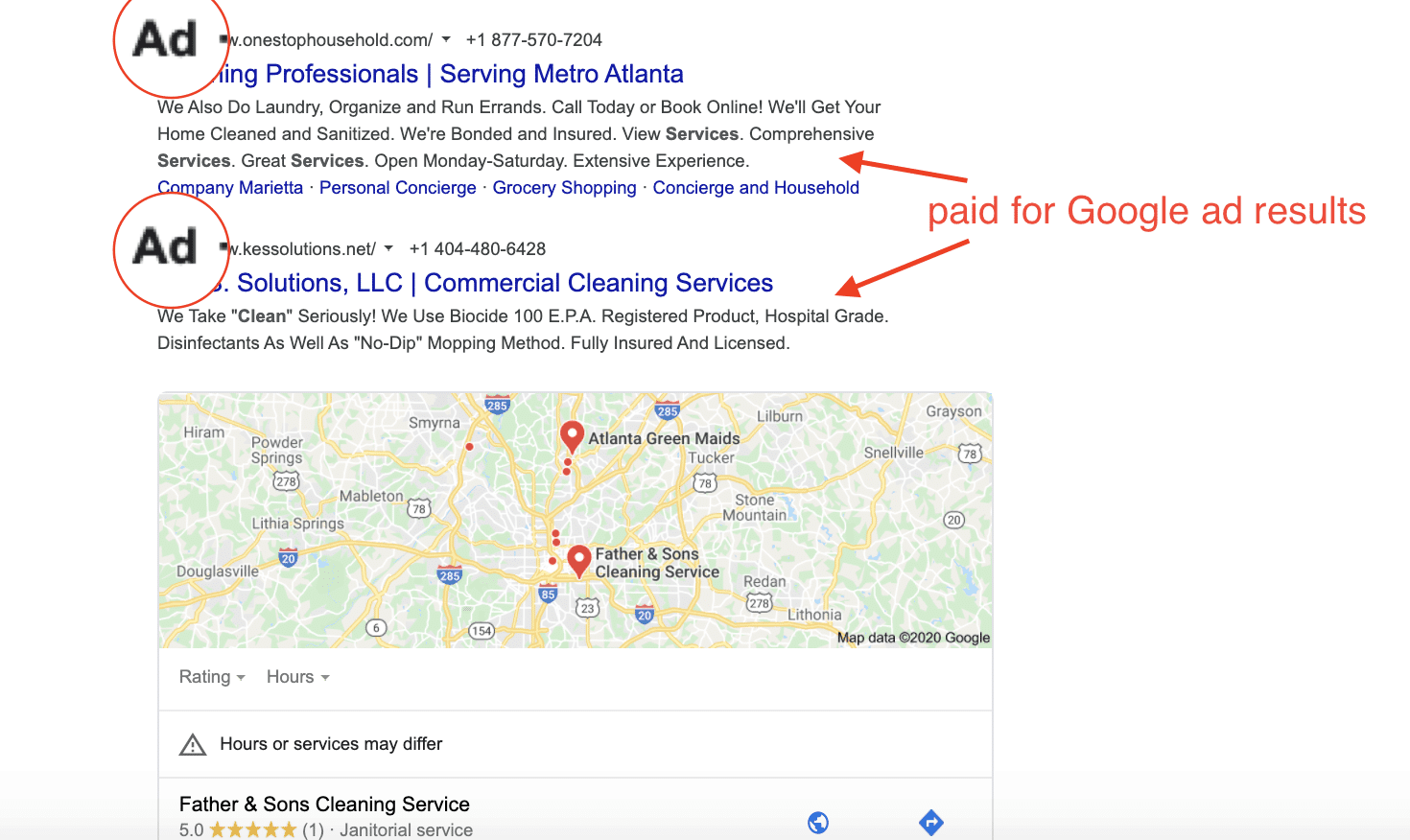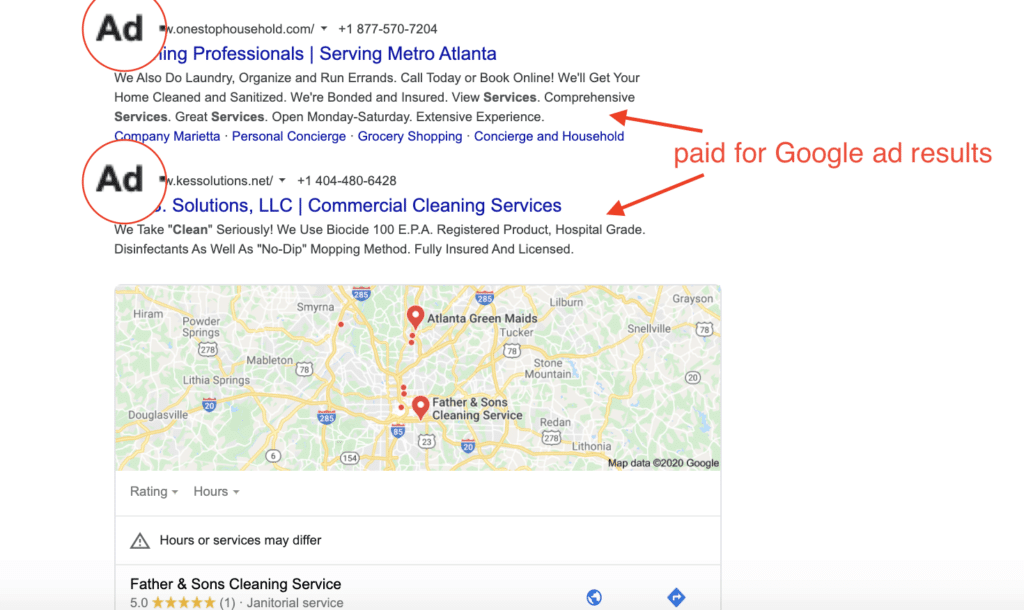 The paid search results will have a small tag that says 'ad' on them. They will appear above the organic search results.
2. Organic results (unpaid)
The organic search results always show up after the paid results.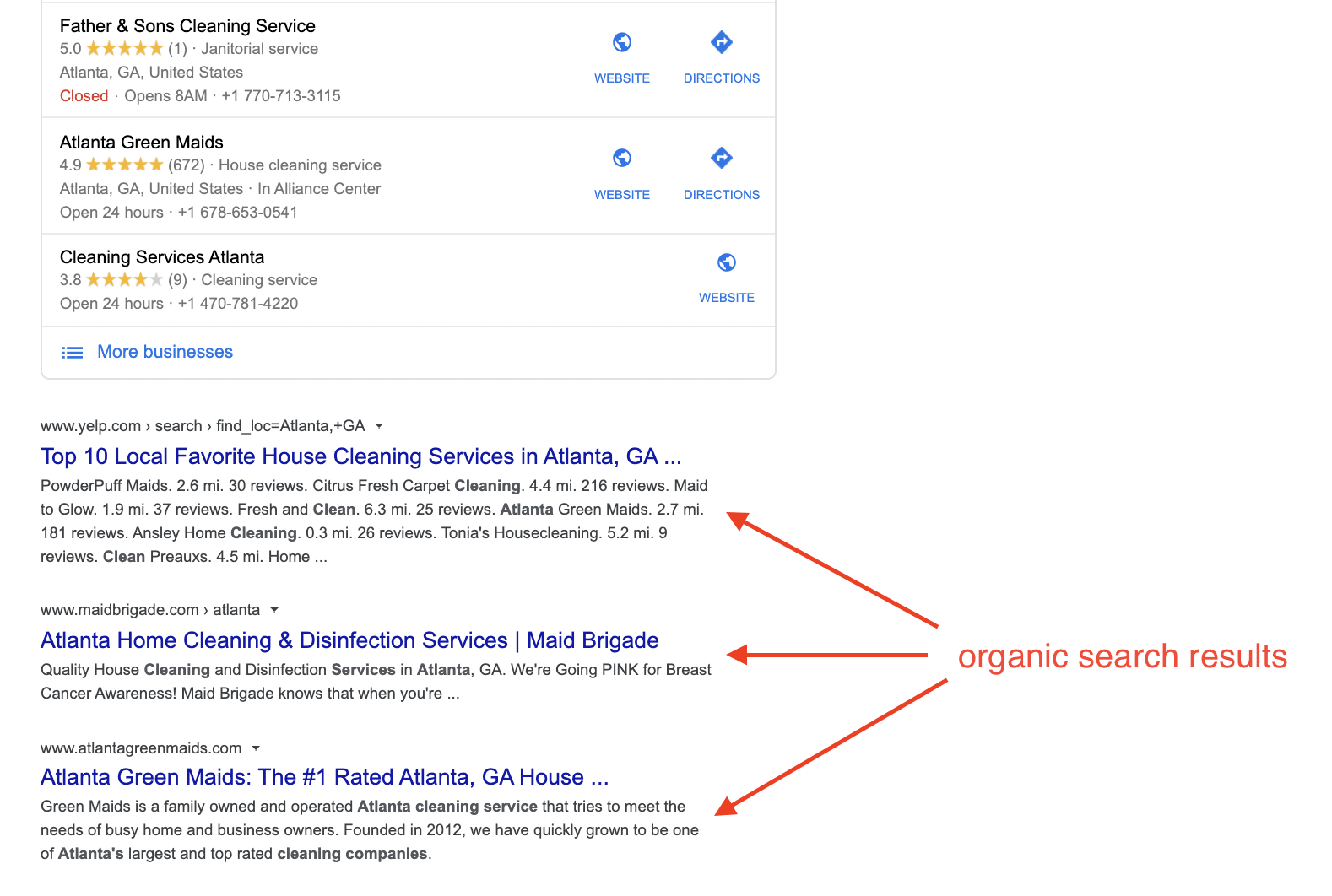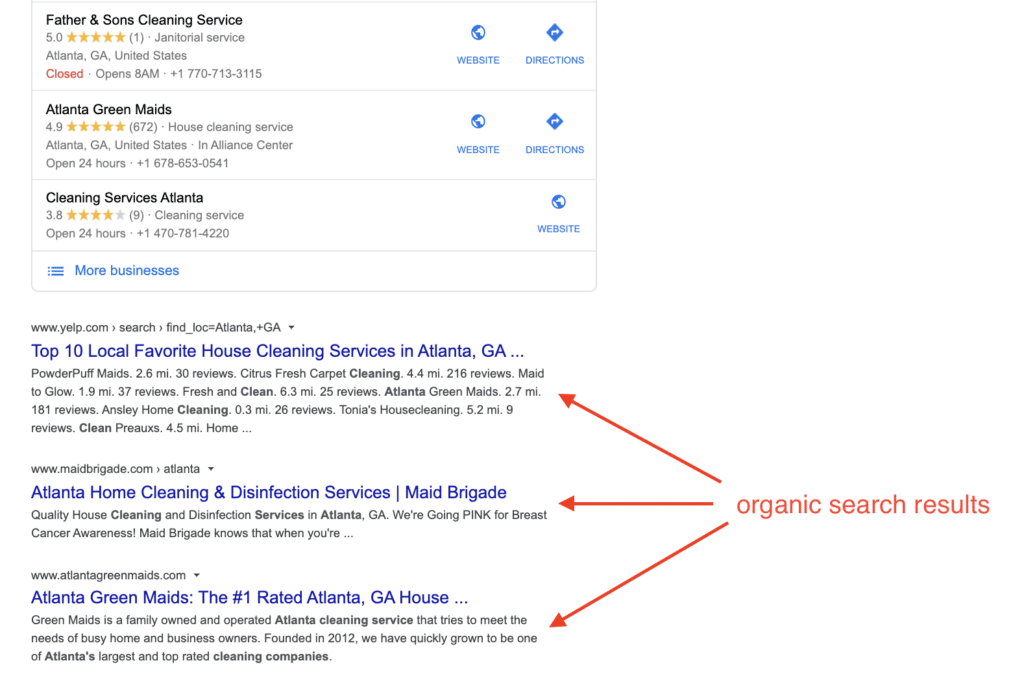 Although you can rank organically for keywords through strategic SEO and other practices, using Google Ads is a way for your cleaning business to stand out in the search results.
Meaning more people will see your ad. Leading to more people visiting your website and more cleaning leads for your business.
For more information on Google, SEO and Google Adwords, watch this video from cleaning service PPC and SEO specialist, Landon Sanford from the 2019 Maid Summit.
Get started optimizing your website and Google Ads with the top 47 keywords every cleaning service must know. Click the banner below to get access to all the keywords for your maid service now.
Follow the guide above to add these 47 keywords to your website, blog and ad copy.
Using these cleaning businesses keywords will help your website rank higher in Google search results, drive more traffic to your cleaning offers and most importantly get more profitable leads for your maid service.
Click the banner below to get your AdWords campaign started on Google today with the 47 keywords you NEED to be taking advantage of as a Maid Service.

I'm always happy to help out maid services anyway I can.
Drop me a line at Amar@ZenMaid.com and I'll get back to you!
---
You and your Maid Service deserve a little peace and quiet. Sign up for your free trial today at Zenmaid.com and discover the freedom and clarity that ZenMaid can bring to your Maid Service!