Last Updated on August 21, 2023 by The ZenMaid Team
What you will learn
In this article, Debbie Sardone teaches how to power your brand to attract the best customers and the best employees. It's a big promise, but she found that it's the one secret you need to transform your brand. And spoiler alert — it's not actually that complicated!
It all boils down to this question: What are you known for? If you can already answer this question with confidence, you're off to a good start. And if you're not sure, you're in the right place to discover it. Keep reading!
Company Culture vs. Branding
Did you know that your company culture and your brand are not the same thing? Your company culture is how you treat your employees and how you treat customers — basically, how you treat the environment around you. (Check out this article to read more about building a company culture.)
Your company brand, on the other hand, is who you attract and what kind of attention your company gets. This is what we're learning about today. So let's break these both down: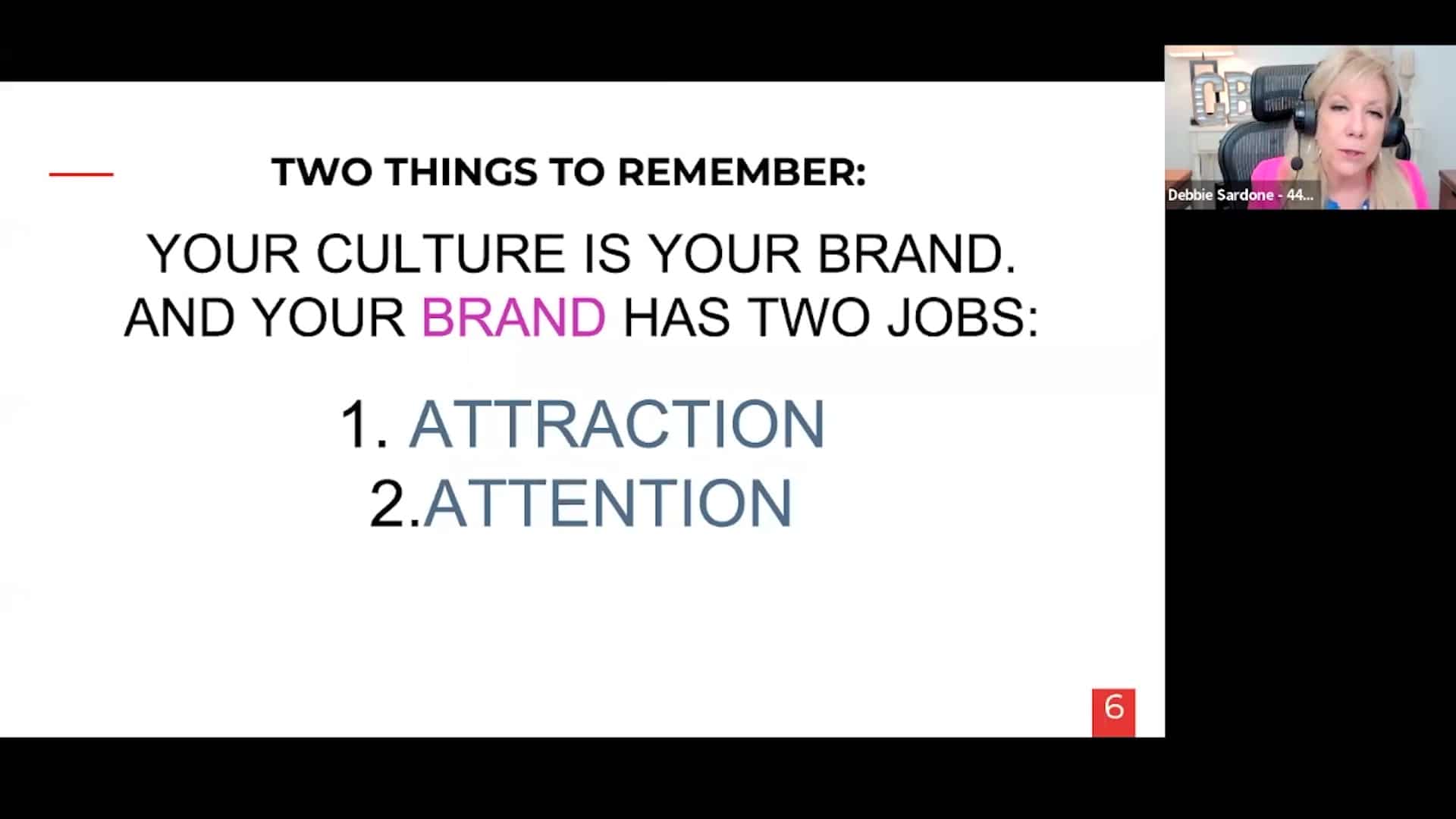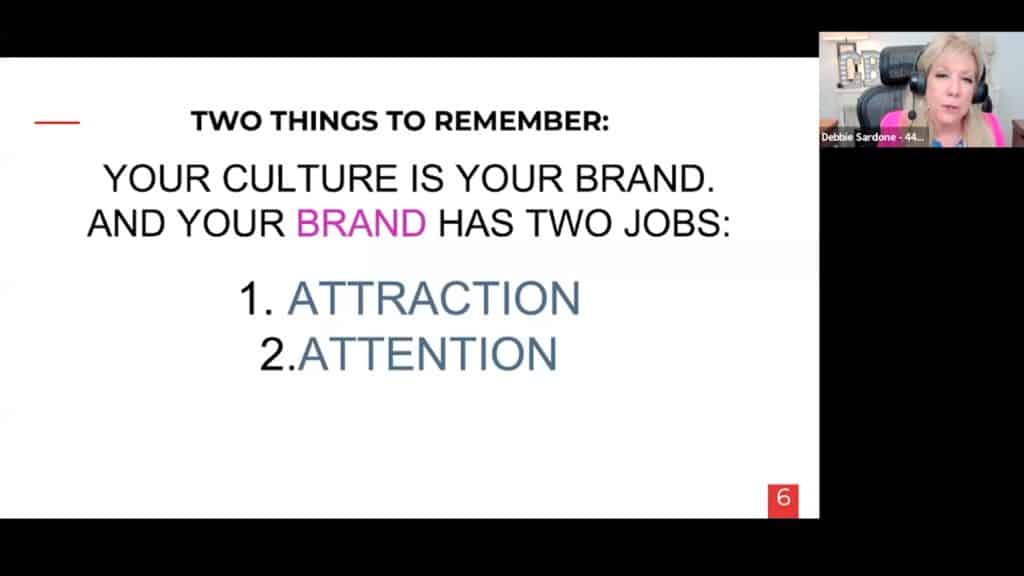 Attraction
When you picture your ideal customer, who is it you want to attract? Sometimes cleaning business owners are tempted to say, "anyone who will hire me!" but let's not get stuck in this mindset. Instead, you want to attract customers who value quality, who will pay for value, and who will remain loyal to you. If a customer doesn't value these things, they can go to your competitor! Think about who you want to attract.
vs.
Attention
Does your brand get attention? — And we're not just talking about media attention here. It's more about who knows your company. Who refers you to their neighbors? Who notices what your company is up to in the community?
After all, who cares how great you clean if nobody knows it?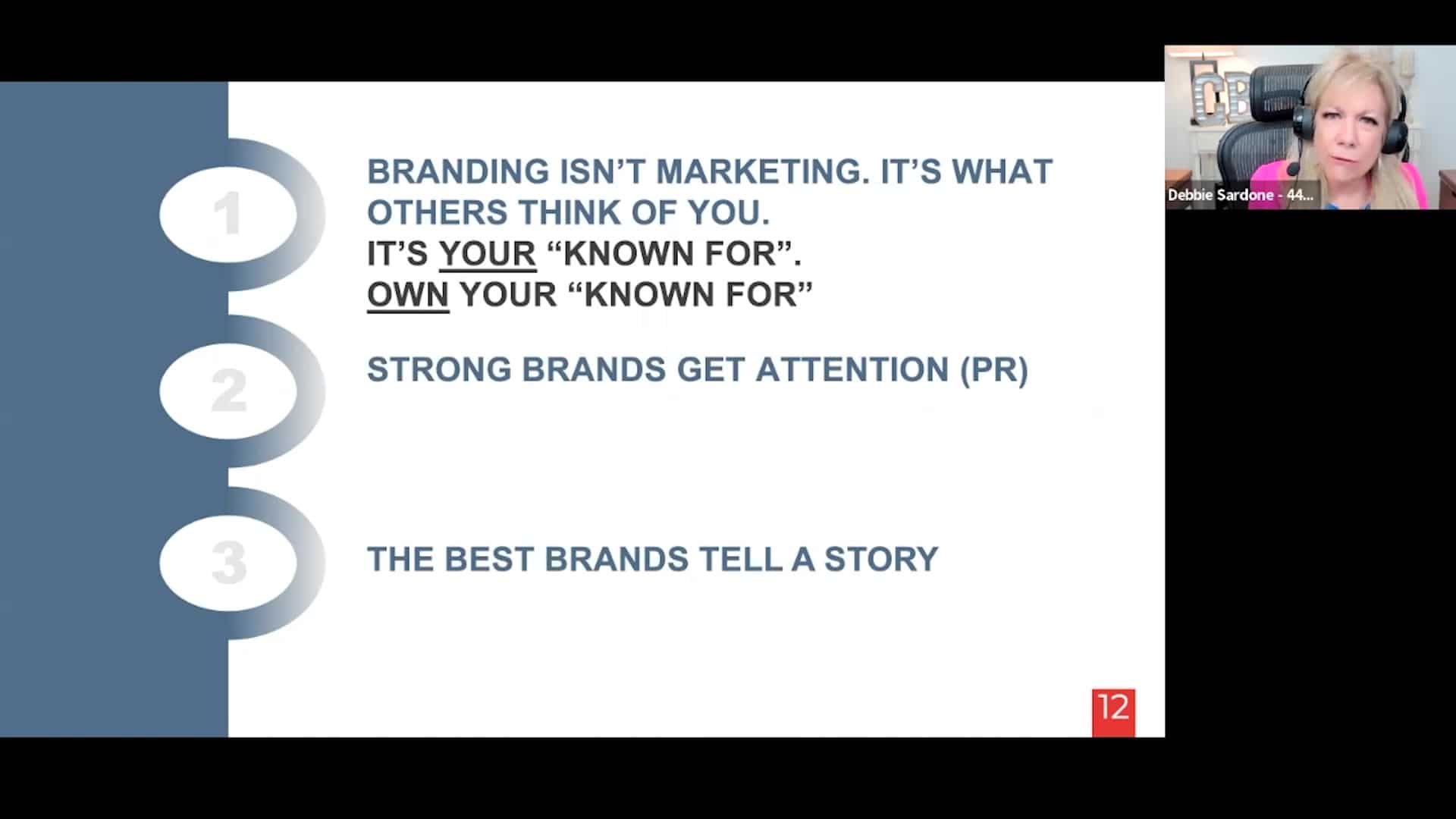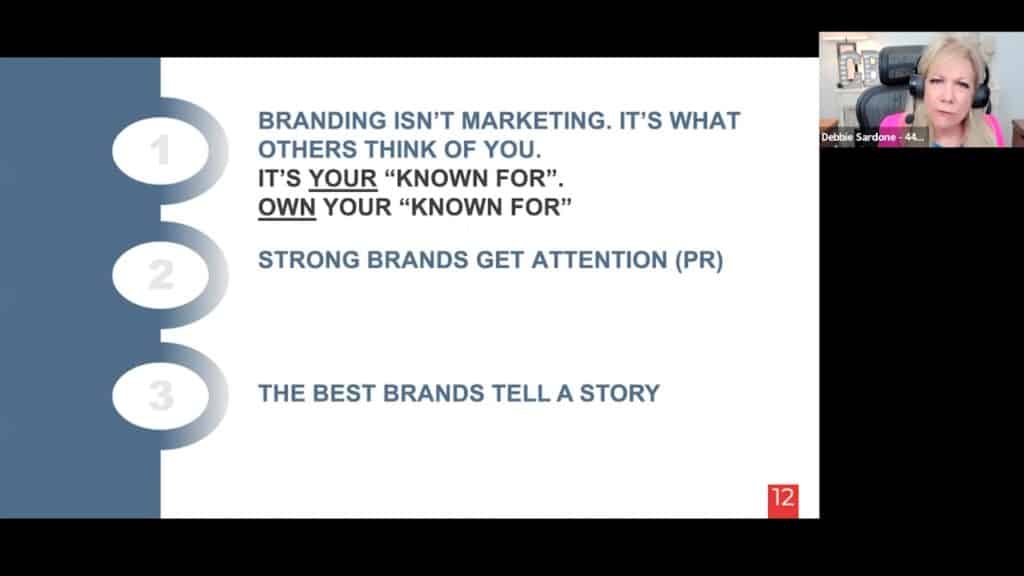 Three Keys to Power Your Brand
There are three keys you need to power your brand. Here's the overview before we expand on each one:
Branding isn't marketing; it's what others think of you

The strongest brands get public attention

The best brands tell a story worth remembering

What's your story?
So what's your story? Why did you start your cleaning business? When telling your story, consider this: is it the same story (or close to) what everyone else's story is? If so, you need to find a way to make yours stand out. If you want to be remembered, ditch the status quo and tell a new story!
Need some help with your storytelling skills? No problem. Read this article next to learn about emotion-based marketing. You can also check out Debbie Sardone's story for some inspiration.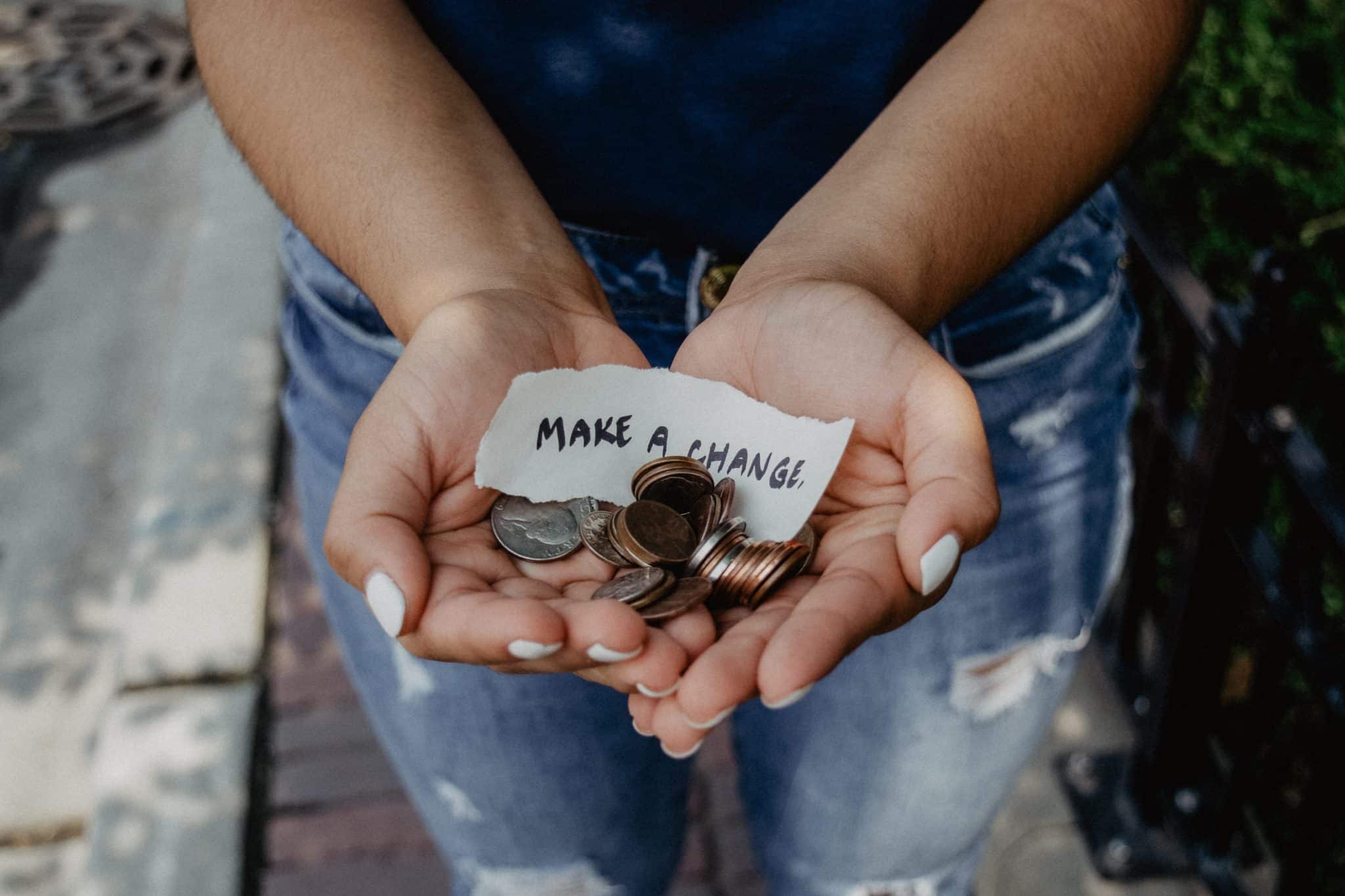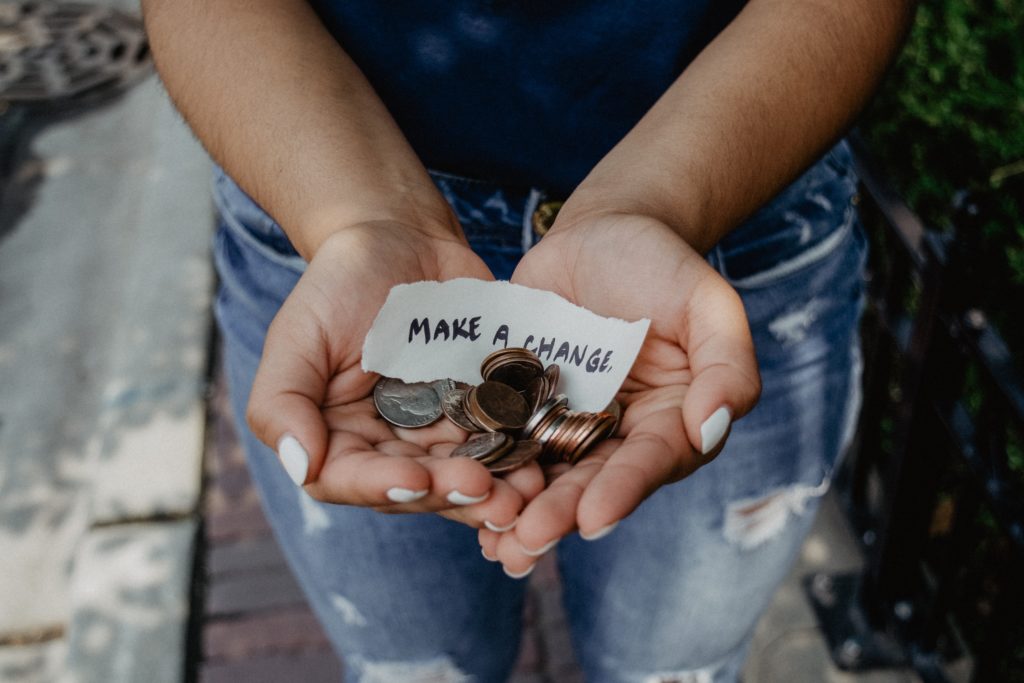 What are you known for?
When we ask cleaning business owners what they want to be known for, we get a lot of these answers: Quality. Dependability. Safety. Hard-working. Ethical… You get the picture. These are all great qualities to strive for! But guess what? Your competitors want to be known for that too. So what's something that only your brand could be known for?
Take these big brand examples, for instance:
Toms's Shoes are not known for shoes. They're known for this: for every pair that is sold, a child gets a pair too. (Cue: warm fuzzy feeling!)
GEICO Insurance is not known for insurance policies. They're known for a friendly little gecko who's there for you when you need him.
Where's the happiest place on earth? It's Walt Disney World, of course!
As you can see, these brands aren't known for what they do; they're known for how they make us feel! So your cleaning company shouldn't just be known for vacuums and scrubbing toilets, because that's just what you do. How do you want people to feel when they think about your brand? This goes back to the big question — what are you known for?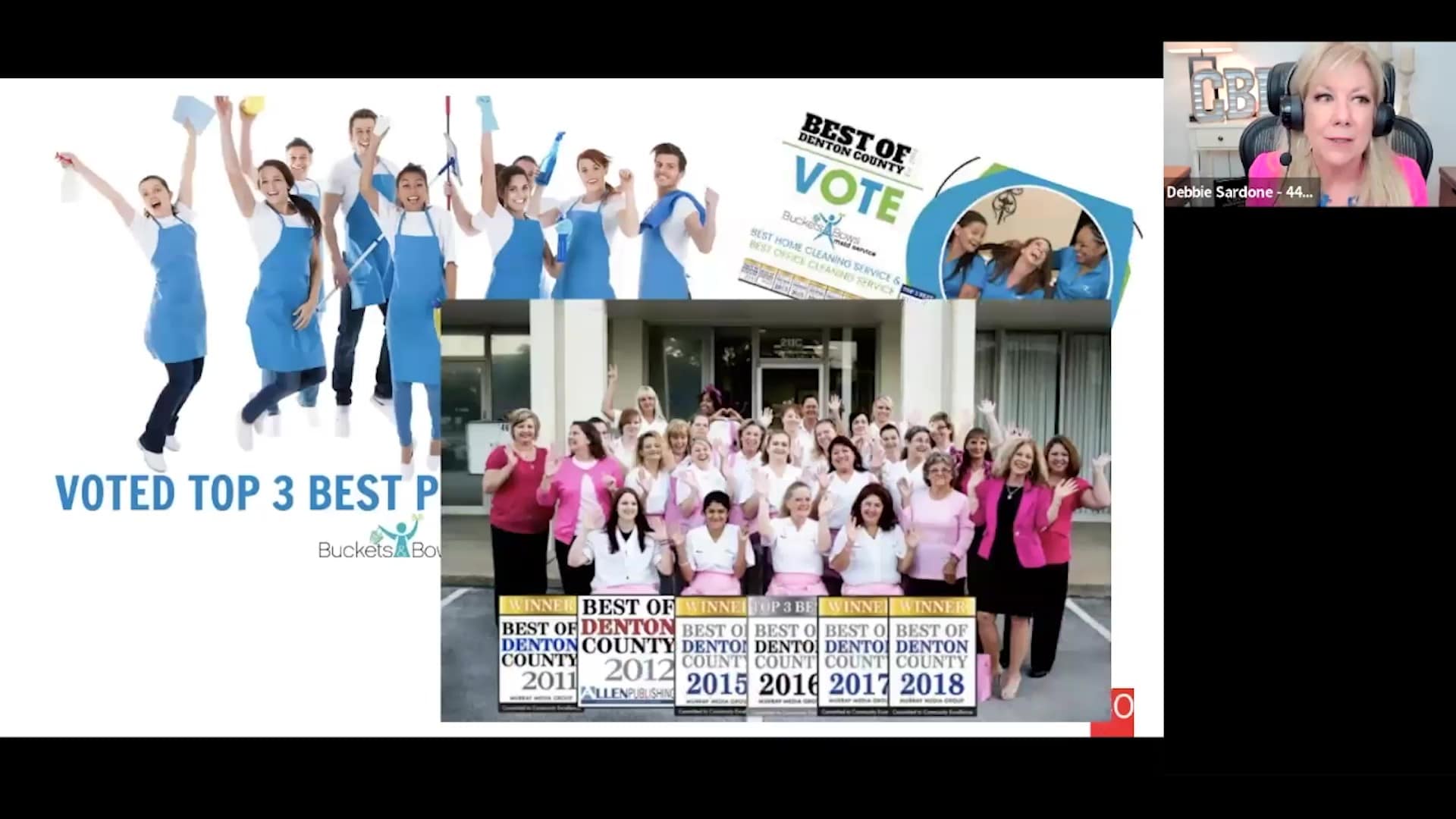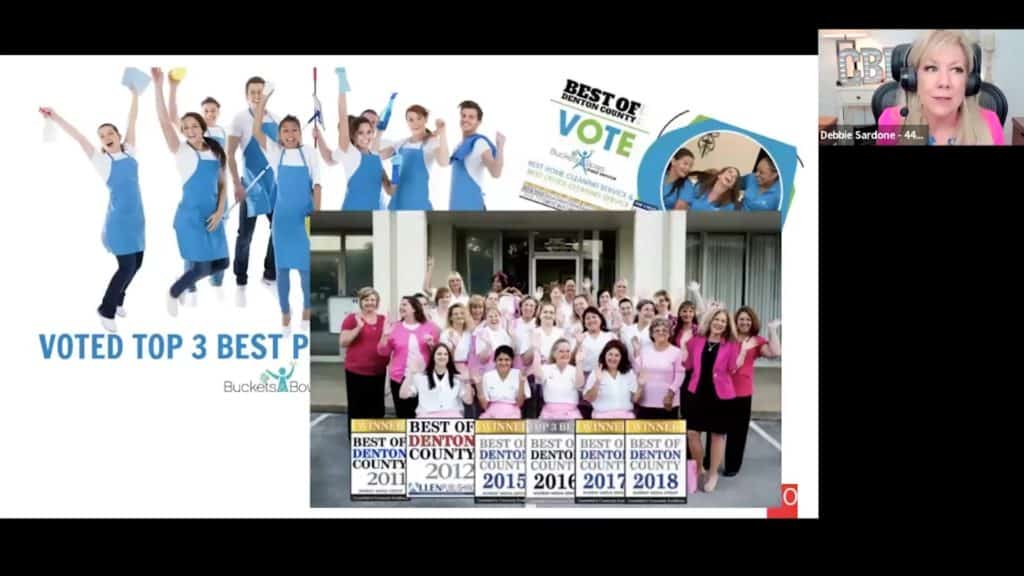 How to Attract Attention
The key to large-scale attraction is positive PR. And the great thing about it is that PR begets PR. When you get a little PR, somebody else wants to cover you as well, and then it keeps going from there.
But let's be real for a second… Local news channels and papers aren't going to cover you because you were voted number one in the city. They're not going to feature you because you have 4.9-star ratings on Google reviews. They're not going to come interview you for any typical reason.
So how can you get the PR ball rolling? Start by making an impact in your community that no other maid service is doing. Join a charity like Cleaning for a Reason, or consider offering free services to a nonprofit that reflects your values well.
In need of some other ideas on how to get attention and attract more cleaning clients? We've got 21 marketing ideas you can start using today!
Spread the word
Once you choose a charitable direction, include both your customers and your employees in the mission. The more people you can involve in your business' impact for good, the more your brand will be known. Customers will see what you're known for, like you, trust you, and spread the word about you.
All of these things help grow your business organically with loyal people who don't care about your price. Instead, they care about who you are. They want to do business with you because of who you are and what your brand stands for. People want to do business with people they know, like, and trust.
So we have to ask: Does your community know what you're about? Does your community know who you are? If not, start there.
Let's Recap
We hope you've seen how branding is not what you always think it is. Marketing gets you jobs, but PR makes you famous in your community. When you power your brand with what you're known for, you will attract the right people to become loyal customers. So, own what you want to be known for and make an impact with your cleaning business.
The best brands tell a story. What's your story? Remember, people want to hear about it, including your employees. There are cheap competitors around every corner, but a meaningful story will make you stand out. Stand out in a crowded market with what you're known for, and you power your brand!
---
About the presenter
Debbie Sardone turned a cleaning job into a five-million-dollar cleaning empire. After building one of the largest maid services in the country, Buckets & Bows Maid Service, Inc., she began training other cleaning business owners as well. She now has the #1 Residential Cleaning Business Academy in the world, Cleaning Business Fundamentals. Debbie also owns speedcleaning.com and manufactures her own line of non-toxic cleaning products. She is the founder of the nonprofit, Cleaning For A Reason, which has risen to national prominence and has provided free house cleaning services to over 50,000 families with cancer.
This talk first aired at the 2022 Service Success Summit.
The Maid Summit is an annual online event that brings together the most successful leaders in the cleaning industry, like Debbie Sardone, Angela Brown, Courtney Wisely, Amy Caris, Chris Schwab and more. Get free access to masterclasses and workshops that will help you to grow, scale and automate your cleaning business so you can get more leads, create more profit. Make sure you're on our email list to find out how to get free tickets to the next event.
Learn more from The Maid Coach
At ZenMaid, we're proud to feature several articles based on Debbie Sardone's presentations. Read more from Debbie Sardone right here in the ZenMaid magazine.
Discover how much time you could be saving in your maid service. Get started with ZenMaid for free today.