Last Updated on April 25, 2023 by The ZenMaid Team
Here's the backstory:
When Michelle Allegrezza started her maid service, she had visions of becoming so successful she could run her business from a laptop on the beach. But when her payroll bounced in November 2019, she realized there were areas in her business that needed fixing.
In the Spring of 2020, COVID-19 forced her to shut down for two and a half months, a period she calls her breakthrough. She used the time to switch up her systems and implement changes that allowed her to reach her goal of running a debt-free business. She's now operating with a 20% profit. 
For Michelle, being debt-free means that she doesn't have to worry about payroll, and ultimately, her employees and clients are happy. Want to learn how she did it? Read on to learn about the areas of her business where she placed her focus and the key performance indicators (KPIs) she tracked. 
What are KPIs?
First, let's make sure we cover the basics. 
What are KPIs? KPIs, or key performance indicators, are specific metrics used to measure the performance of your cleaning business. These indicators are quantifiable and can be tracked over time to provide insights into how well a business or individual is performing. KPIs are often used as a way to monitor progress, identify areas of improvement, and make data-driven decisions.
Are KPIs important in the early stages of business? Well, think of it like getting directions to a destination — you need to know your starting point before you can figure out how to get where you want to go. KPIs, especially in the early stages of business, help you understand where your business currently stands, so you can map out a plan to reach your goals. 
So what should you be tracking? Anything that you want to increase the value on, whether it's sales, client satisfaction, or team satisfaction. If you're spending money on something, you should be tracking it. And, of course, it's important to track what your clients and team think of your business, so you can make improvements where necessary.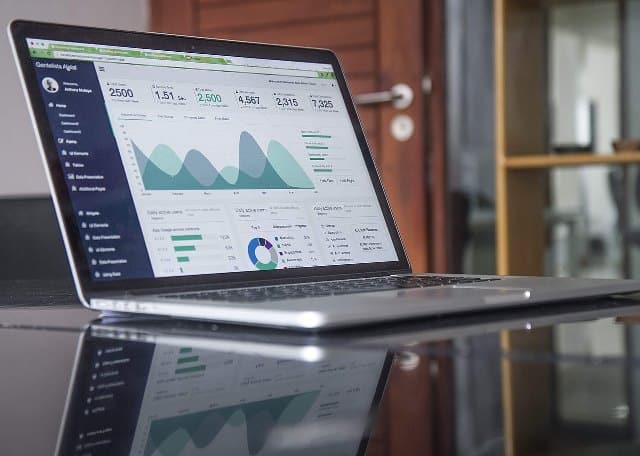 How to set up your tracking system
Before you start tracking KPIs, you'll need to set up a tracking system that you can follow through with. In this section, we'll walk you through the steps of choosing a tool, determining your metrics, setting up your dashboard, inputting your data, analyzing your results, and sharing your data with your team.
Choose your tool
There's no one-size-fits-all answer when it comes to tracking your maid service's KPIs. You can use whatever tool works best for you and your team. Some people prefer spreadsheets, but Michelle prefers project management tools like ClickUp or ZenMaid. Both have free versions available, and she highly recommends using them together for maximum efficiency. 
Determine your metrics
Once you have your tool in place, it's time to determine which metrics you want to track. This will vary depending on your business goals. For example, if your goal is to increase revenue, you might track the number of new clients you acquire, the amount of revenue generated per client, or the percentage of repeat business. We'll share the metrics Michelle recommends in the next section — stay tuned.
Set up your dashboard
Most tracking tools will allow you to set up a dashboard to see all your KPIs in one place. Take advantage of this feature and customize your dashboard to show the most important metrics to your business.
Input your data
Once your tool is set up and your metrics are identified, it's time to start inputting your data. This can be done manually or automatically, depending on the tool you're using. For example, ZenMaid can automatically track metrics like the number of clients and revenue generated, while ClickUp may require manual input for certain metrics.
Analyze your data
When you start and have data coming in, it's time to analyze it and use it to make informed decisions about your business. Look for trends and patterns in your data, and use that information to make changes to your business strategy if necessary.
Share the data
If you have a team, sharing your KPI data with them is important. This will help everyone stay on the same page and work towards common goals. Many tracking tools allow you to share your data with specific team members or groups.
Where to focus your efforts to uplevel your business
Now that you know how to start tracking KPIs, how do you know which metrics to focus on? Michelle found success by focusing on these three areas in her maid service:
1. Systems
Michelle enrolled in a digital systems boot camp with Courtney Wisely, where she learned how to automate key processes. Michelle took her training a step further by creating dashboards that helped her track different areas of her maid service. 
2. Finances
Michelle switched from a bi-weekly to a weekly payroll system to make managing money easier. She also implemented many of the principles taught in the book "Profit First" by Mike Michalowicz. This included scouring her overhead costs for areas where she could make cuts and free up money for other things. 
3. Complaints
Michelle implemented lessons from the book "A Complaint is a Gift" by Janelle Barlow. This included embracing complaints as tools for growth and thanking people for their feedback to infuse positivity into difficult conversations. 
How to use your data to measure the health of your finances, conversions, and happiness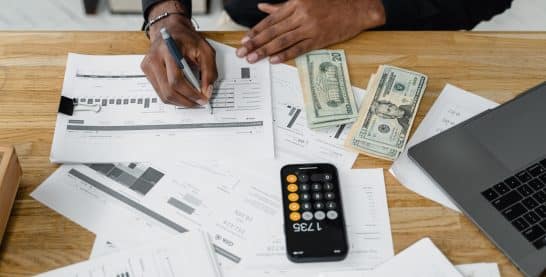 Once you begin digging into the numbers and metrics of your maid service, here are some tips to keep in mind:
Track your finances
Tracking your expenses is just as important as tracking your income — it's not just about the money coming in but also about what's going out. For instance, if you're making $100,000 a year but you're spending $120,000 a year, you won't be able to make a profit. In fact, you'll be $20,000 in debt, which is not sustainable in the long run.
To properly manage your finances, you need to clearly understand your expenses. According to Michelle, many people believe that sales minus expenses equals profit, but that's not the right approach. Instead, you should think about sales minus profit equals the funds available for your expenses.
Operating expenses: 25%
You need operating expenses to run your business, including office rental, software, supplies, and insurance. Here's how to divide that 25%:
Marketing

: About 8% to 10% of operating expenses. This includes the cost of ads on Google and Facebook, flyers, and any other paid advertising. 

Admin:

About 10% of the operating expenses. To stay within this percentage, consider whether you need to scale back hours or whether your budget allows for a part-time instead of a full-time employee. 

Supplies:

About 4% of your operating expenses. You may have favorite cleaning products, but if the cost to use them is beyond your budget, consider different places to shop for a better deal. Or try limiting how much product can be used in each home. You can also consider alternative products that are more affordable. 
Cost of goods sold: 55%
The cost of goods sold, which should make up about 55% of your expenses, is the amount that you pay for payroll. The cost of goods breakdown includes payroll tax, workers' compensation, and what you pay your employees. Remember that workers' compensation costs vary by state, so ensure you have accurate information.
Profit: 20%
As we mentioned earlier, Michelle follows a profit-first approach. Profit which should make up about 20% of your income, is the money that's left in your pocket after all expenses have been paid. Any expenses that exceed your operating expenses or the cost of goods sold will come out of your profit, so it's important to keep a close eye on your finances and make adjustments as needed.

Track your conversions
As obvious as this fact may seem, it often gets overlooked: you need more clients coming in than leaving. To get an accurate sense of the flow of your clients, track the following:
Leads who schedule an initial cleaning (aim for about 40%)

First-time clients who become recurring clients (aim for about 60%)

Recurring clients who skip or cancel cleanings (aim for about 20%)
You may be surprised by what the data tells you. For instance, you may discover that you're not great at convincing leads to schedule initial appointments. Or maybe you learn that your cleaning staff is wowing clients and is the reason for recurring appointments. 
The data should also tell you where your leads are coming from so that you know where to spend your marketing dollars. For instance, if your leads are mostly coming from Google or Facebook, you'll know not to waste your budget on newspaper ads. 
Track happiness and satisfaction
Your employees' and clients' happiness and satisfaction are vital for a successful business. Ideally, you'd have a 100% happiness and satisfaction rating, but that's not realistic. 
If your employees or clients are leaving your business, find out why. First, take some time to process hurt feelings and have a conversation without heavy emotions. When you're ready to talk, begin by thanking them for being employees or clients, or thanking them for their honest feedback. This set a positive tone for the conversation. Offer a solution or brainstorm one together. Finally, follow up to ensure the solution was executed properly. For more guidance, head to this article to learn about creating a great company culture. 
Your next step
If you found this article helpful for your maid service, you may also like:
For more resources on automating and growing your cleaning business, check out the replays from the 2021 Maid Summit hosted by ZenMaid. The summit featured more than 60 presentations from cleaning industry experts who shared tools and strategies to help you achieve the highest levels of success in your business. 
About the presenter
Michelle is the owner and chief sparkler of Sparkling Homes Cleaning Service. She's also a customer success specialist for ZenMaid and a Rescue My Maid Service brand ambassador.
Watch Michelle's full presentation:
This talk first aired at the 2022 Maid Service Success Summit. The Maid Summit is an annual online event that brings together the most successful leaders in the cleaning industry, like Debbie Sardone, Angela Brown, Courtney Wisely, Amy Caris, Chris Schwab and more. Get free access to masterclasses and workshops that will help you to grow, scale and automate your cleaning business so you can get more leads and create more profit. Make sure you're on our email list to find out how to get free tickets to the next event.
ZenMaid is the simple scheduling software that will help you save 30+ hours in your cleaning business every week. Join thousands of other cleaning business owners who now have time to take a nap, spend time with their family and take vacations! Start your free 14-day trial today to discover how many hours you can get back in your week.