Everything you need to know, from creating an ad account to preparing and publishing it.
For most of your customer base, Facebook is a part of their everyday lives. They check Facebook far more frequently than they turn on the TV or open a magazine.
So if you want to find and focus on new cleaning customers in your area, Facebook is the place to do it. And with Facebook's targeted ad campaigns, you can show ads directly to the people who are most interested in your service.
In this article, we'll show you EXACTLY how to set up your first successful advertising campaign. I'm talking screenshots that will guide you through every step of the process.
We highly recommend setting up your first ad campaign as you read this article, rather than reading the article first and setting up a campaign later.
Get your AdWords campaign started on Google today with the 47 keywords you NEED to be taking advantage of as a Maid Service...
... And, of course, what to actually do with these keywords once you have them!

---
The whole process takes less than two hours and costs only $35. If you don't have two hours right now, please pause here and schedule another time to go through this article and set up a campaign.
A quick note: while Facebook can drive new business to your website it's imperative that your website is clean and effective so they actually sign up for your service!

The best way to do this is to direct your newest cleaning customers to a ZenMaid Booking Form.

Check out this instant booking form that will help you get more leads from your website to your inbox.
Table of Contents:
Open a Facebook Business Manager Account (5 minutes)
Before creating an ad campaign, you'll want to open a Facebook Business Manager account.
>> Go to business.facebook.com.
>> Click "Create Account" at the top right corner.
>> Log into your personal Facebook account.
>> Input your business name and business email.
And, you're in! You should see the front page of your Business Manager. It'll look like this: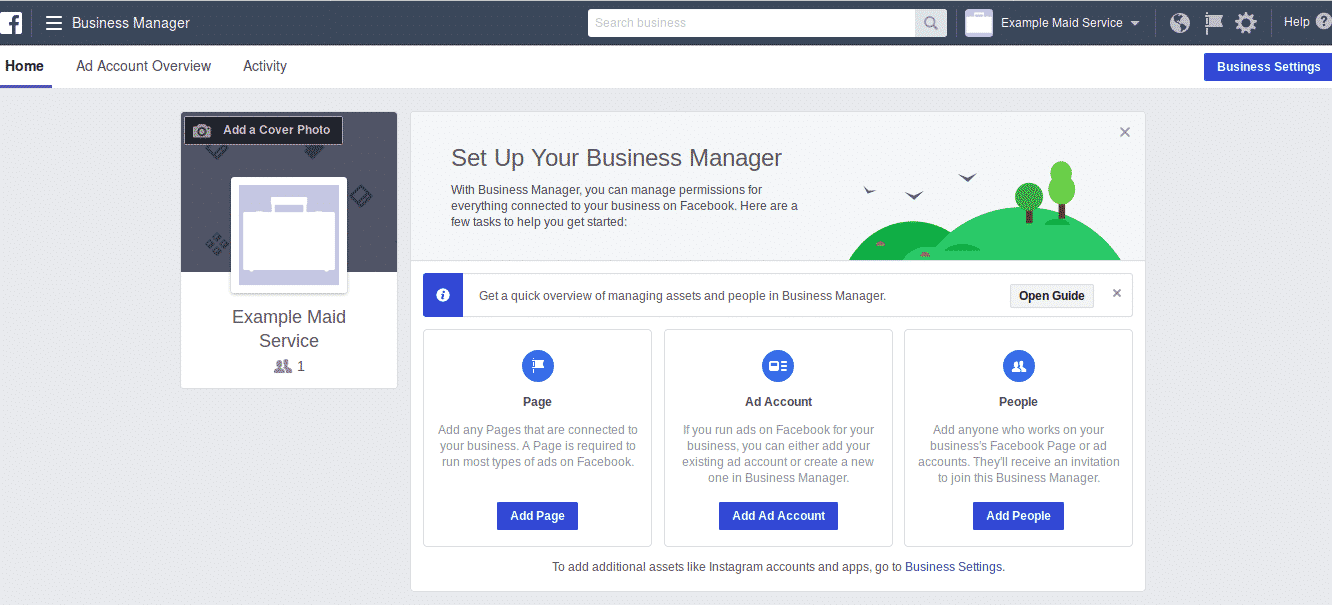 Create An Ad Account (10 minutes)
Before you can create ads, you need to add a payment method to your Business Account.5
>> Click on the ☰ button at the top left. Then select "Business Manager Settings" on the far right.

>> Now select "Ad Accounts" from the left-hand menu.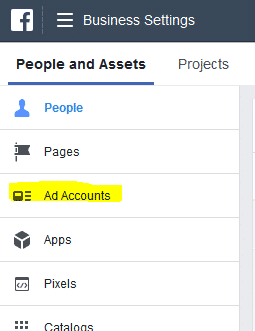 >> Click the blue "Add" button, then select "Create a New Ad Account."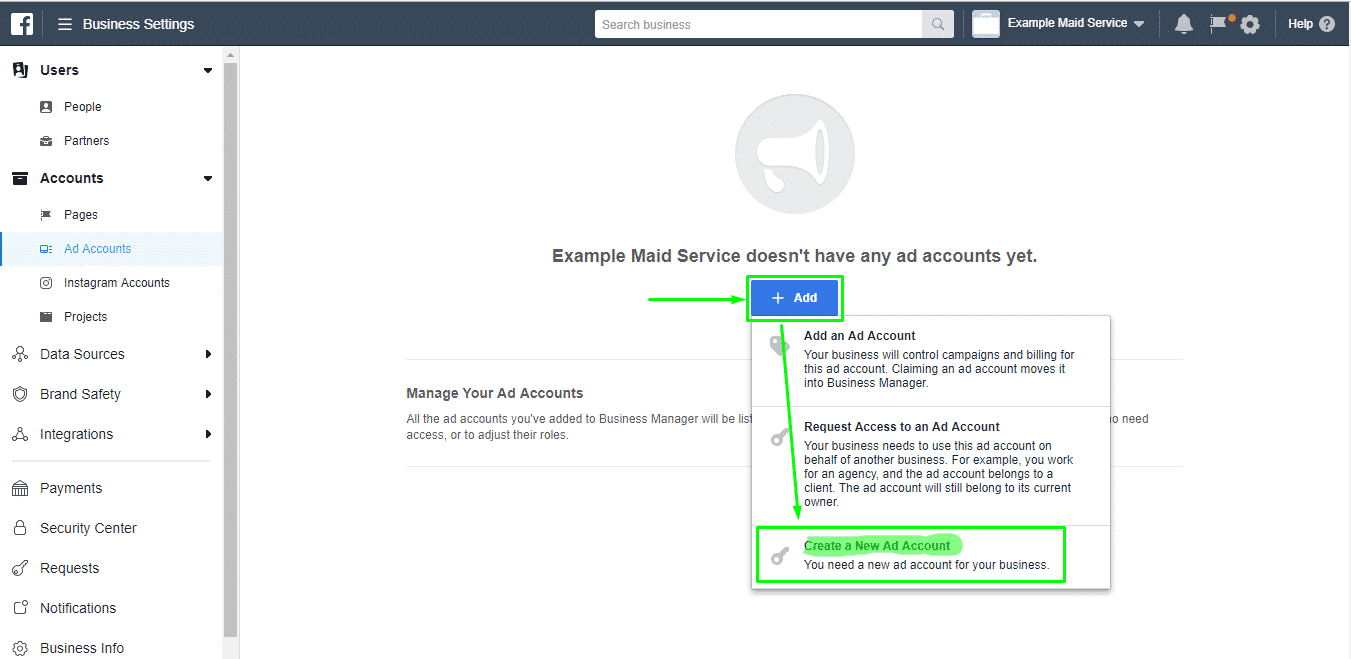 5
>> Name your account, and choose your time zone and currency. Then click "Create Ad Account."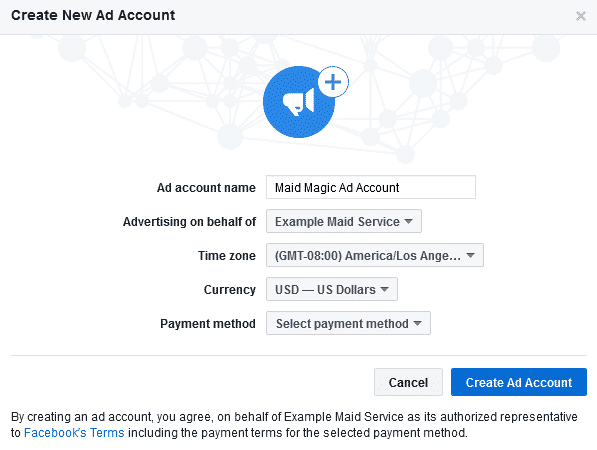 >> For now, ignore the option to add others to the Ad Account. (Just click 'Skip').
>> Click "View Payment Methods."

>> Click "Add Payment Method"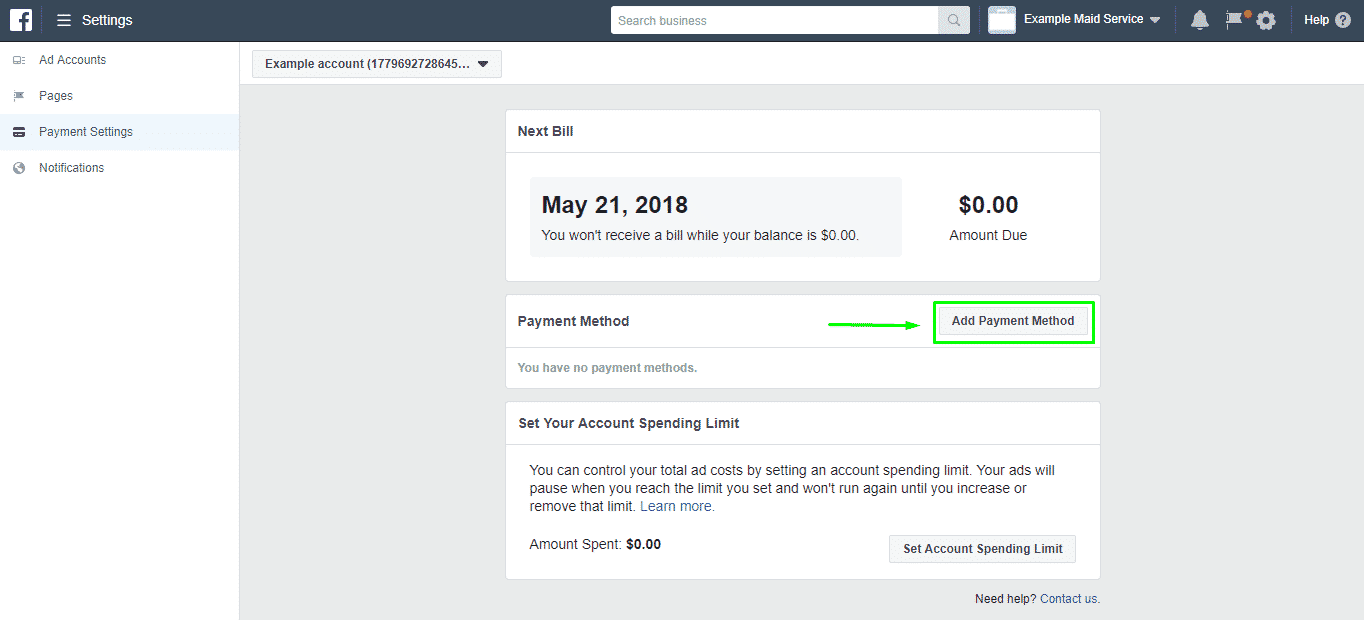 >> Input your credit card information or another form of payment. Click "Continue."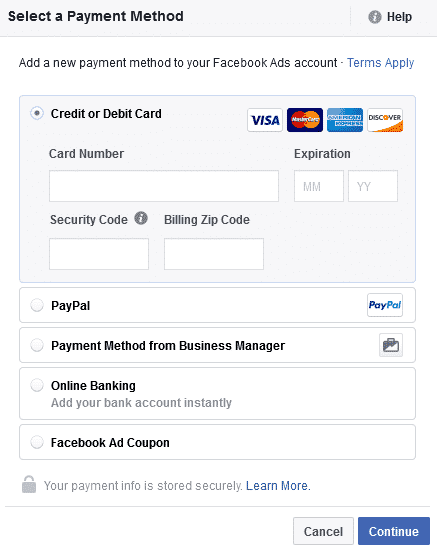 Congratulations, your account is now fully set up. You're ready to create your first ad campaign!
You've Got This!
Phew, that was a lot to learn!
Are you feeling Facebook-savvy?
Great, because it's time for you to go out and create your own Facebook campaign, charm the world with your posts, and build a following.
But you don't need to do it alone. Share your progress, ask questions, and cheer others on in ZenMaid's Facebook Mastermind group.

And don't forget to follow us on Instagram. (We'll follow back!).
Useful Links for your maid service
Learn more about ZenMaid software
Get more help on your marketing
Already a ZenMaid customer? Join the awesome ZenMaid Inner Circle that's exclusive to customers, trial users, and industry experts – click here to join today.
You and your maid service deserve a little peace and quiet. Sign up for your free trial today at Zenmaid.com and discover the freedom and clarity that ZenMaid can bring to your maid service!

---