Last Updated on August 11, 2023 by The ZenMaid Team
The following article is based on a talk given by Courtney Wisely at the 2022 Maid Summit, hosted and organized by ZenMaid.
About the presenter
Courtney Wisely has helped thousands of maid service owners with tech and automation. She started on the ZenMaid team in 2017 by helping owners automate their scheduling while running her own maid service, Magic Maids. Courtney founded Rescue My Maid Service in June of 2018 and has since grown it to one of the largest teams in the industry. Her passion for educating others fuels her mission, and she has grown a team of like-minded individuals to help her do so. Her Rescue Team is comprised of maid service owners that have graduated her course, the DSB, and that love to help others succeed.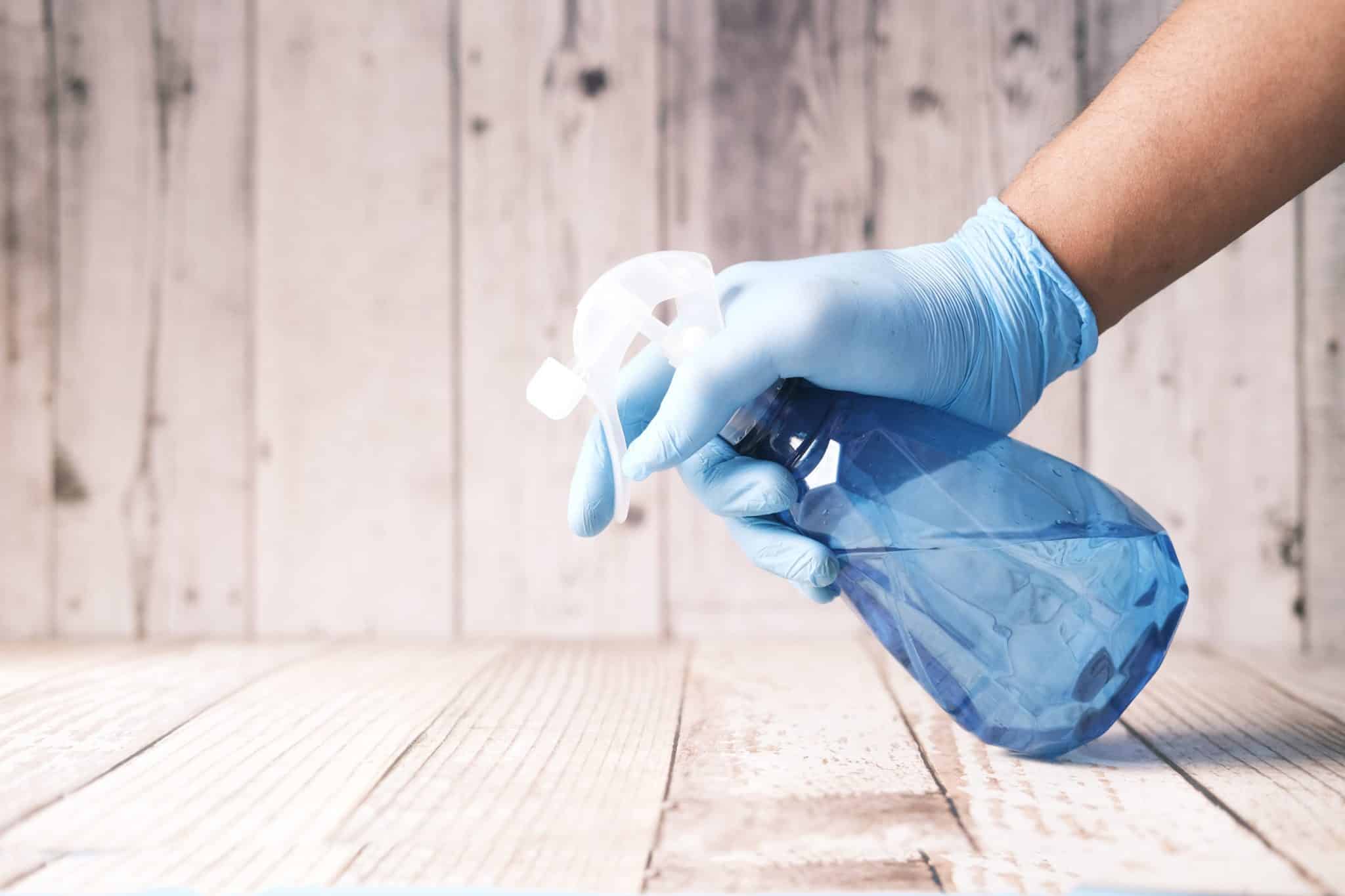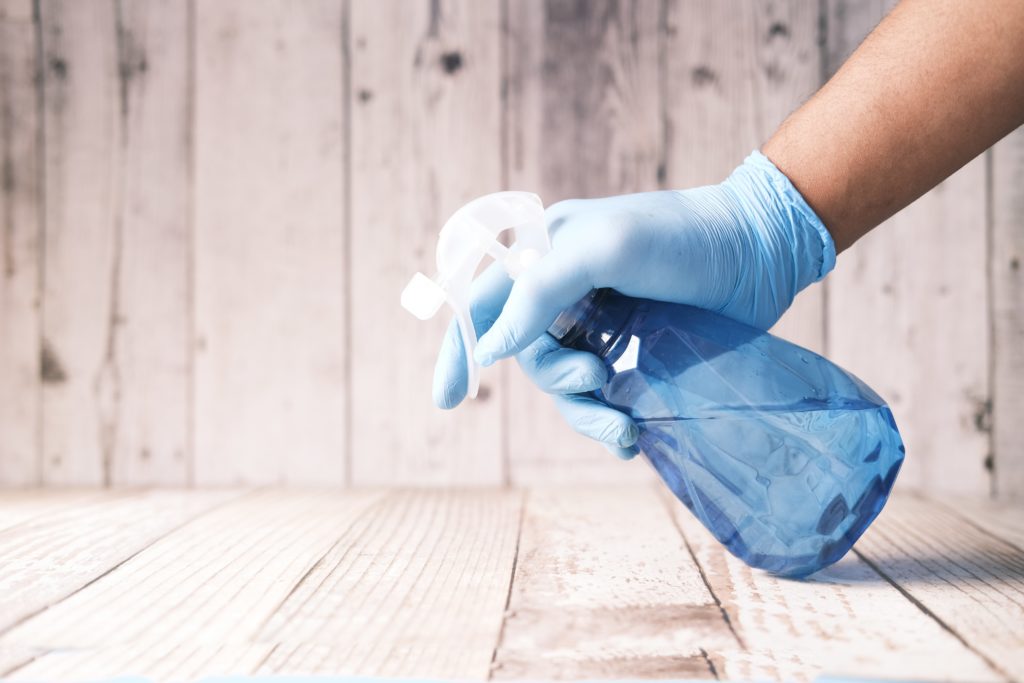 What to expect in this article
Training new cleaners is a challenge for most cleaning business owners. (That's why we have so many free resources for hiring and training!) But why is it so challenging? The main reason we see is that it's extremely time-consuming and doesn't always pay off when turnover rates are high. In today's article, we're taking notes from Courtney Wisely and her top ten training hacks to train new cleaners. Since we're trying to save you time, let's jump right in.
Hey! Before you do jump in, we've got tons of other helpful guides and articles to help you train your cleaners. Once you've read this one, head over to our most read guide on How to Create a Training Program for your cleaning employees — bookmark it so you can come back to it!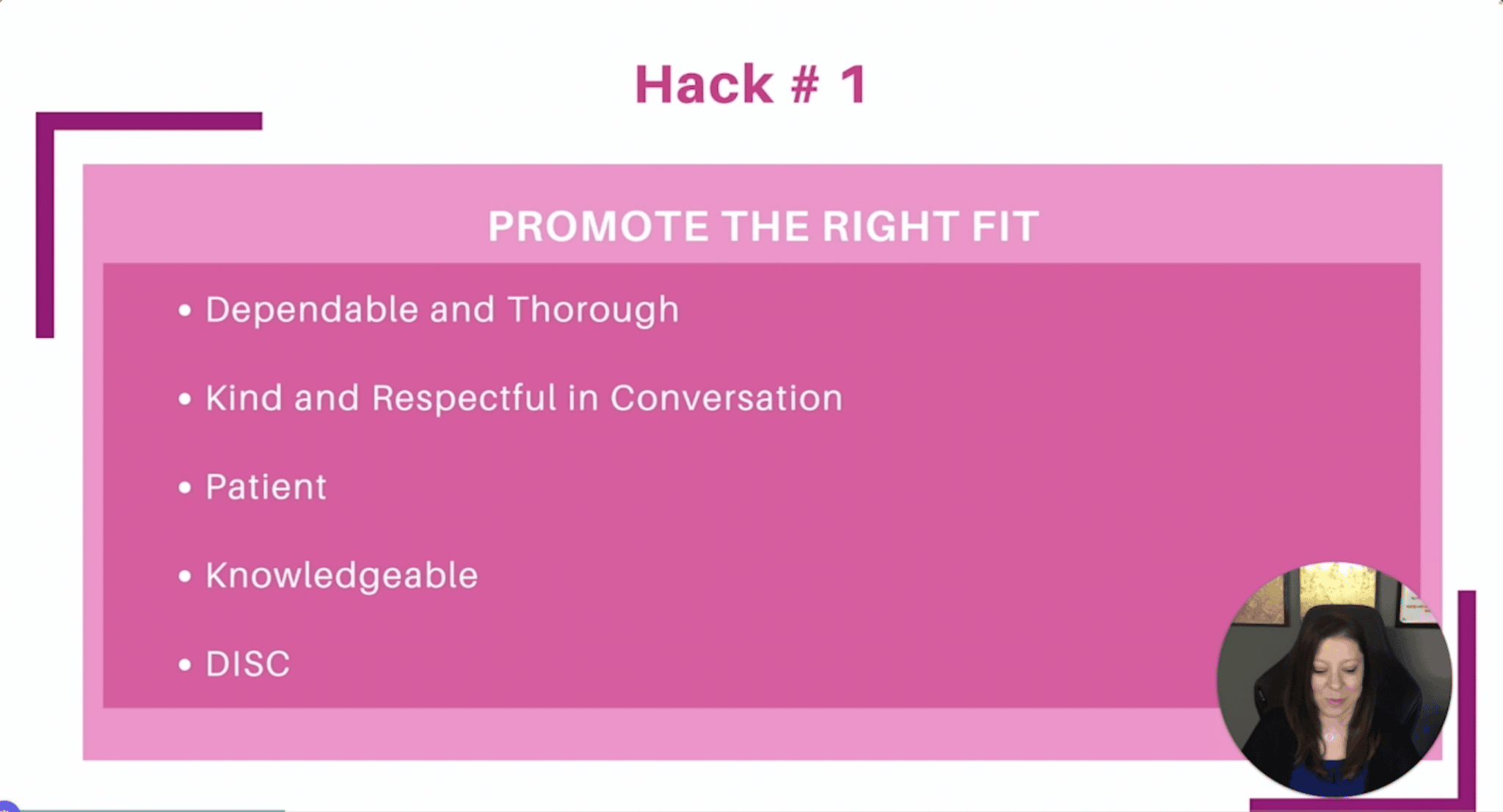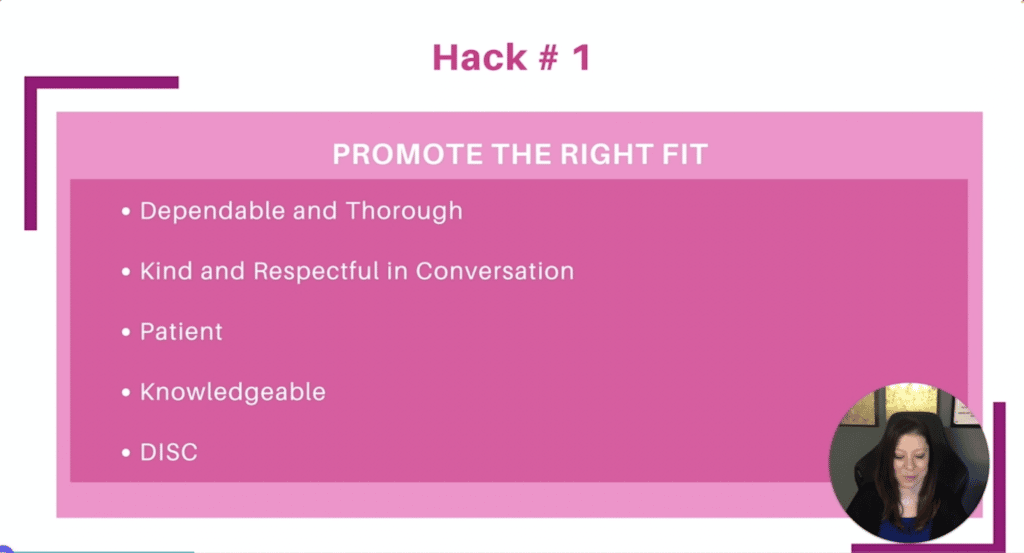 Hack #1: Promote the right fit
Starting with the right fit at the promotion stage of your employee search is critical! Instead of 'hoping' you asked all the right questions during interviews, consider using the DISC assessment tool. It's a way to gauge the personalities of the cleaners that you're hiring. At Courtney Wisey's company, her team has found that C's and S's work well in their culture. You want to make sure that you are hiring people that are dependable and thorough, kind and respectful in conversation, patient, and knowledgeable. DISC is a great way to sort these applicants out. To learn more about DISC from a cleaning business perspective, check out this article.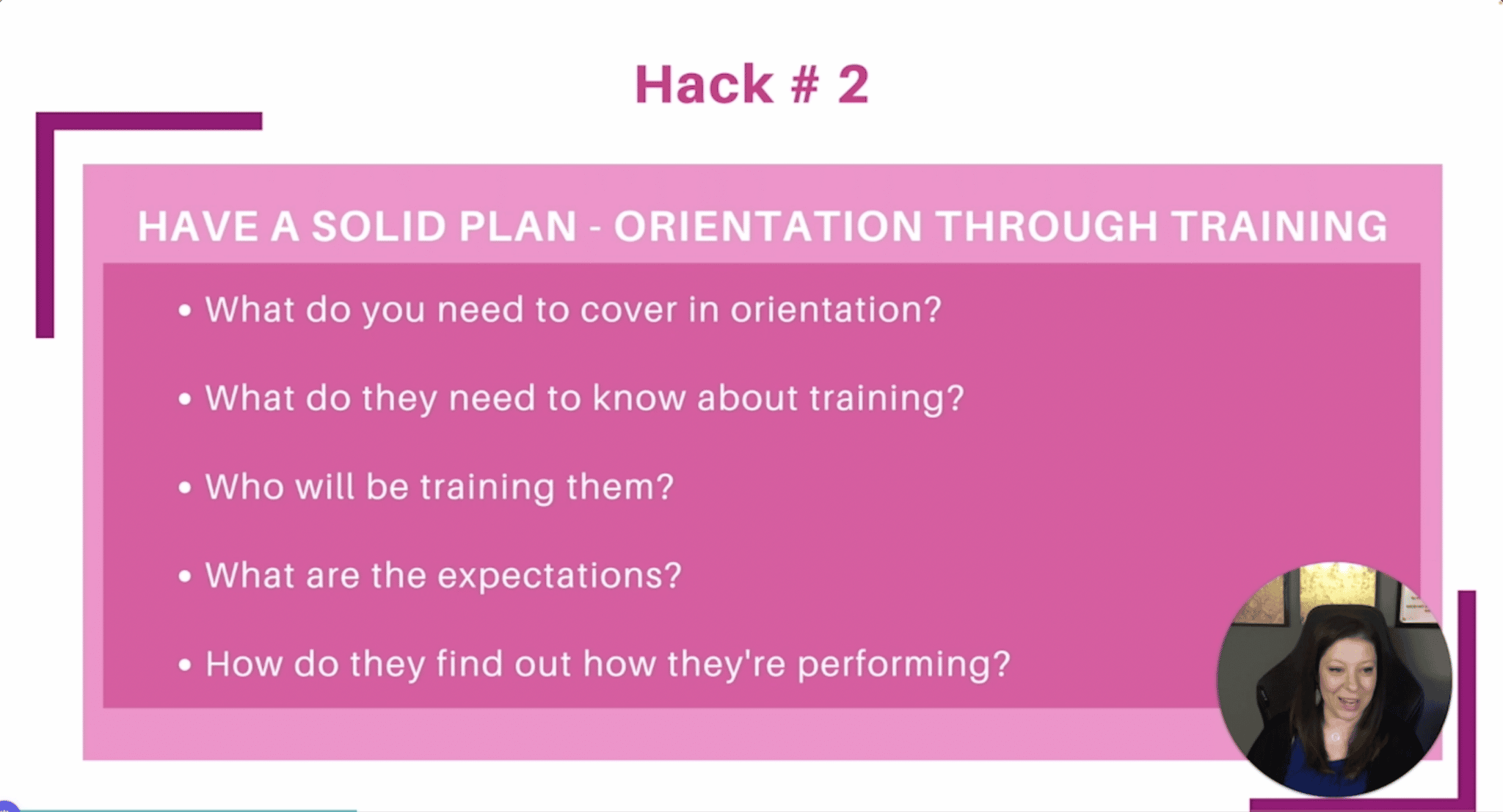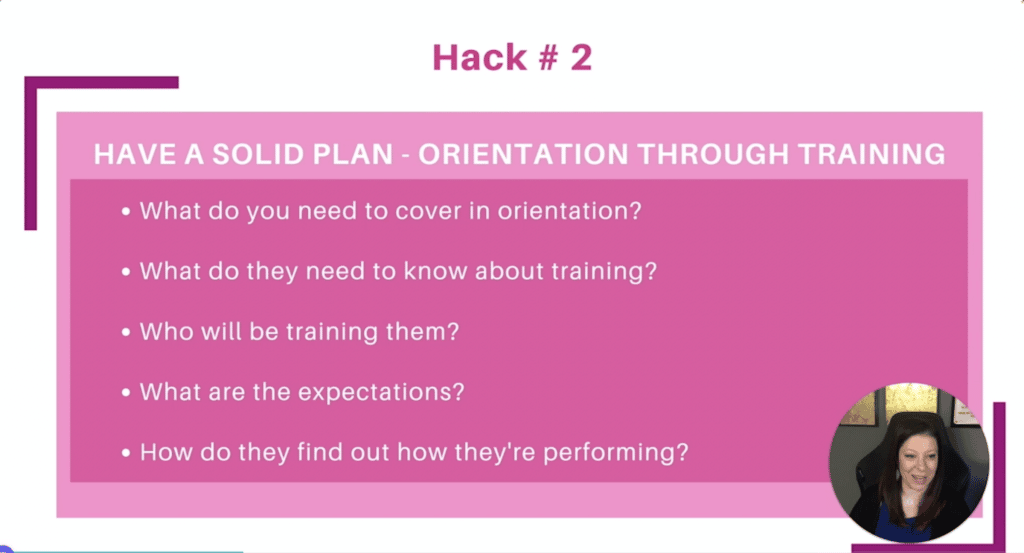 Hack #2: Have a solid plan for orientation
Ever tried winging it through orientation? Yup — you probably wished you had a plan, which brings us to hack #2: Have a solid plan for orientation through training.
So what do you need to cover in orientation? First, understand that cleaners in training are usually brand new and have never taken a cleaning job. They might have a lot of questions you take for granted because you've been in the business so long. It's your job, or your trainer's job, to go through all of the "what ifs" they might run into in the field.
Answer these questions before and during orientation:
What do they need to know about training before they show up for the first day?

How does a training day work?

Who is their trainer (introduce them!)?

How long does it take?

How should they communicate with you?

What are the specific tasks of their job?

How do they access all the forms?

Do they have any additional questions?

What are the expectations throughout training?

What are they expected to be able to do once training is over?

How do they get assessed to get feedback?
And finally, make sure that you have consistent check-ins during orientation and training. You or your trainer should be consistently keeping an eye on them and monitoring their progress to make sure their speed and quality improves.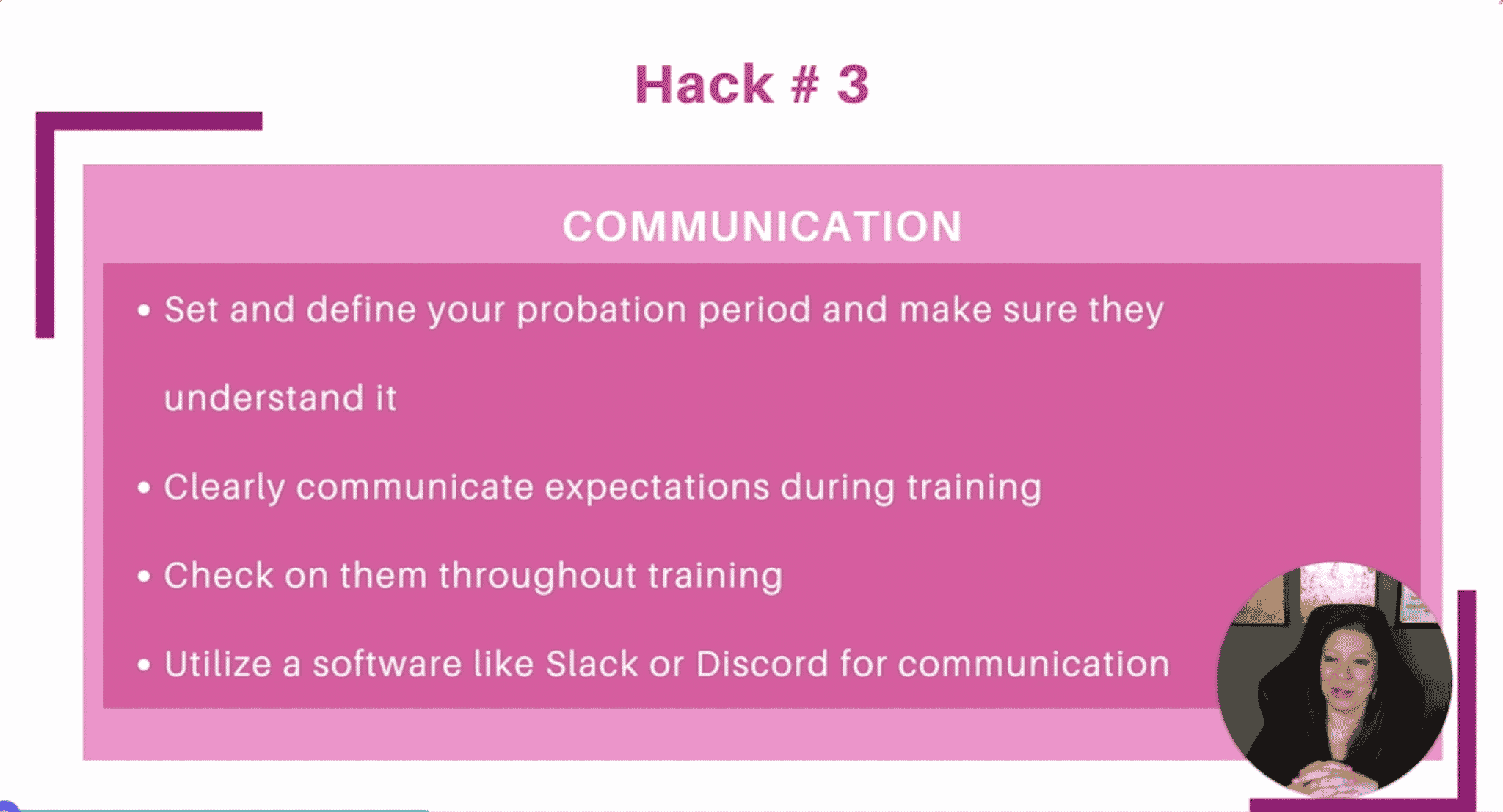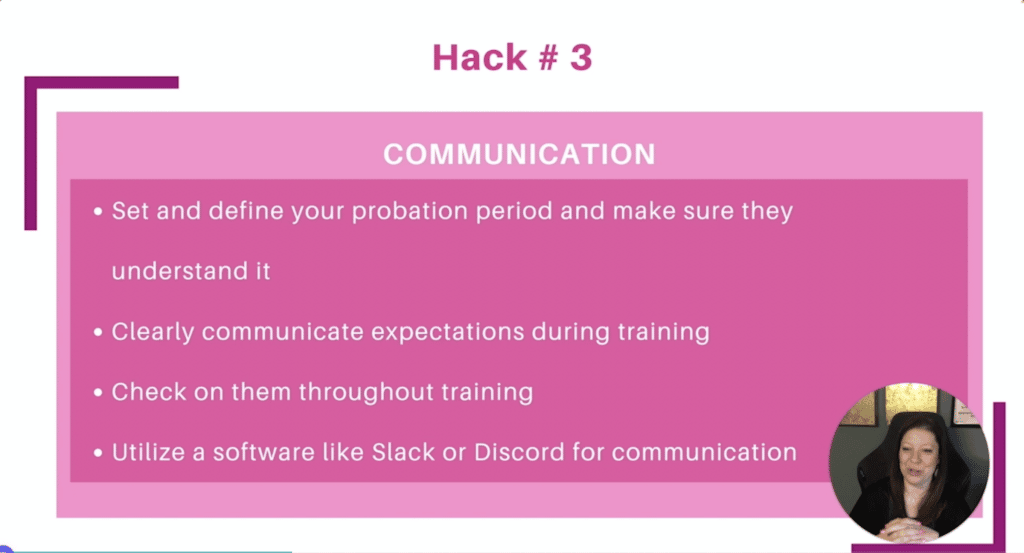 Hack #3: Communicate the probation period
Set yourself up for success by communicating the probationary period. Start by clearly defining what this looks like. (If you don't have a probation period yet, you need one!) Even if you have an employee who is an amazing cleaner, if they don't communicate well or cause problems with other employees, they will not be a good fit for your business. Without a probation period set in place, you may not have viable cause for termination. We recommend at least a 30-day probation period. Of course, check with your state rules first, strategize what will work best for your company, and clearly define it.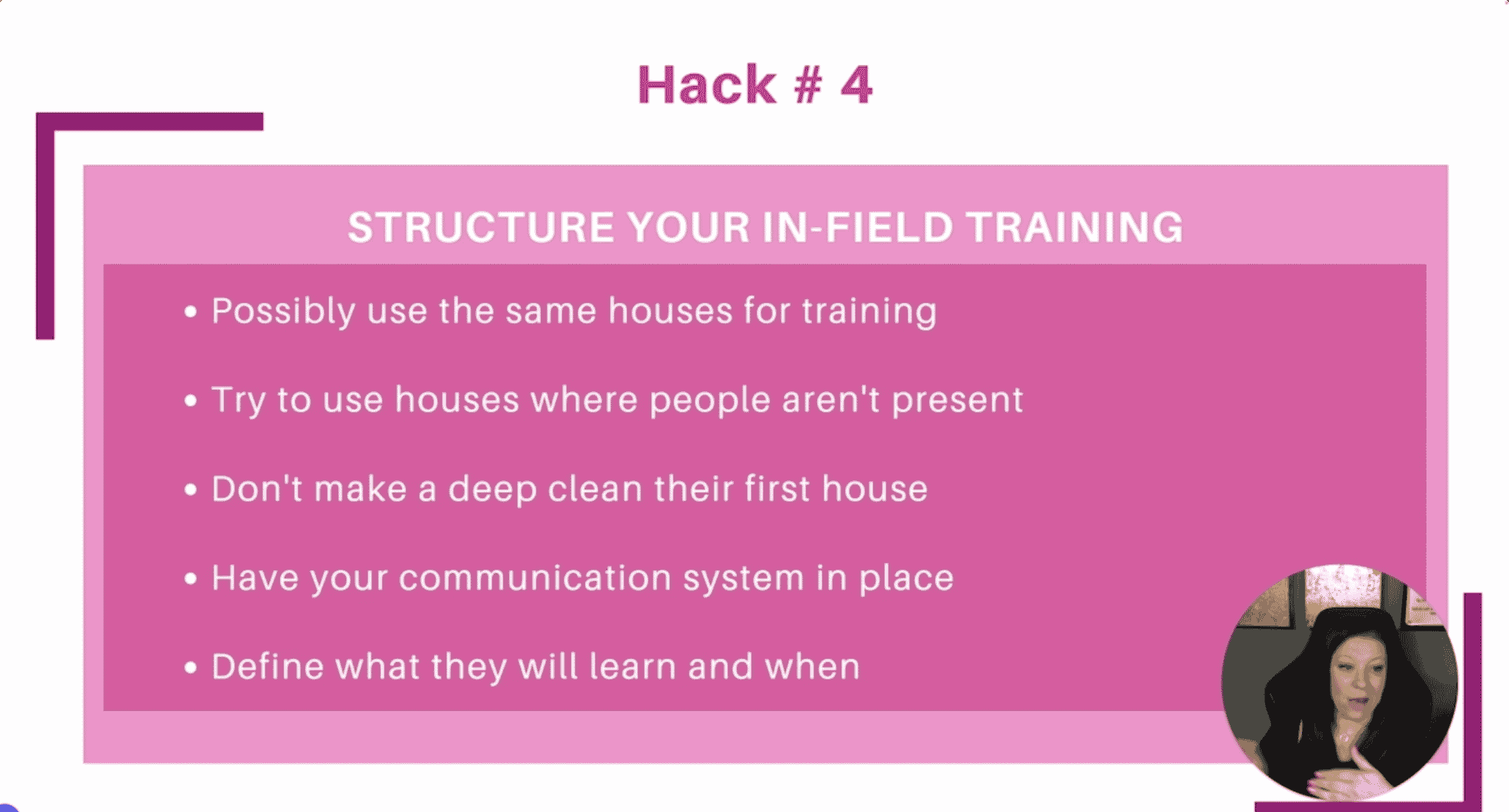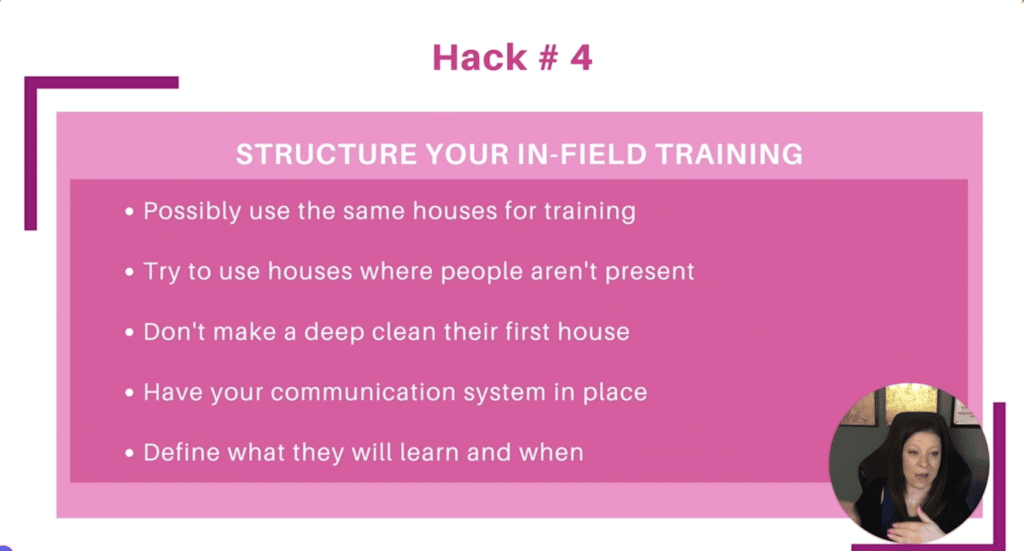 Hack #4: Use the same house for in-field training
If you can use the same house for all training — amazing! If you have a small subset of clients who are fine with you using their house for training, it makes things so much easier. This is because it allows you to know exactly how the house works and what to check for with the trainee. If you can't do that, check in with your clients to see if you can do a rotation. If no clients want their house used during training, use your own home, or a friend's. (What friend would say no to free cleaning, right?)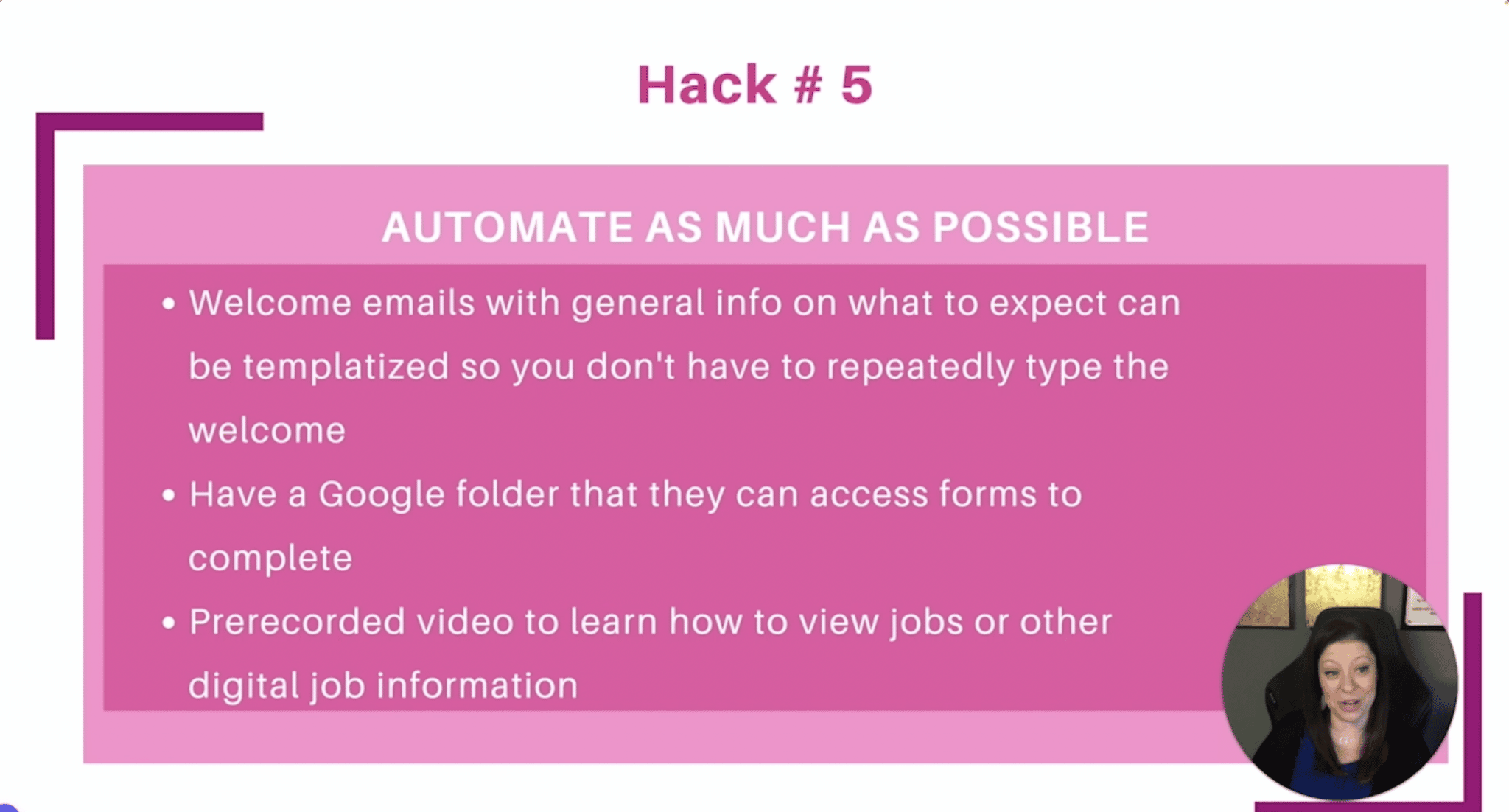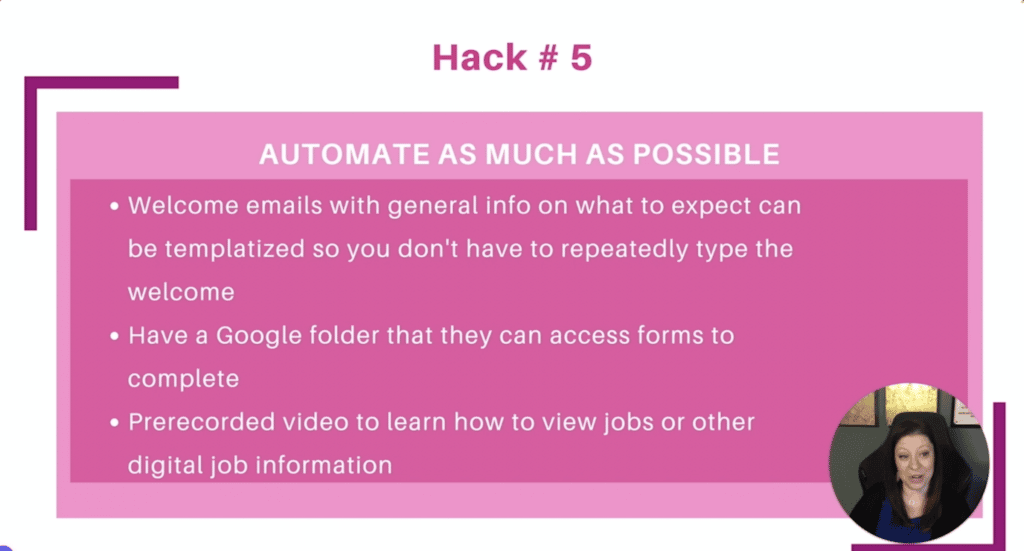 Hack #5: Automate as much as possible
We'll say it again for the people in the back: automate as much as possible! Automation improves customer satisfaction, employee productivity, and saves both time and money. The truth is, you can automate a lot more operations than you think you can. Courtney Wisely is a huge fan of automation. Read this article to learn more about how exactly she recommends automation for cleaning businesses.
ZenMaid can help with automating your scheduling! Try ZenMaid for free for 14 days to see how you save up to 30 hours every week on your scheduling and client communications!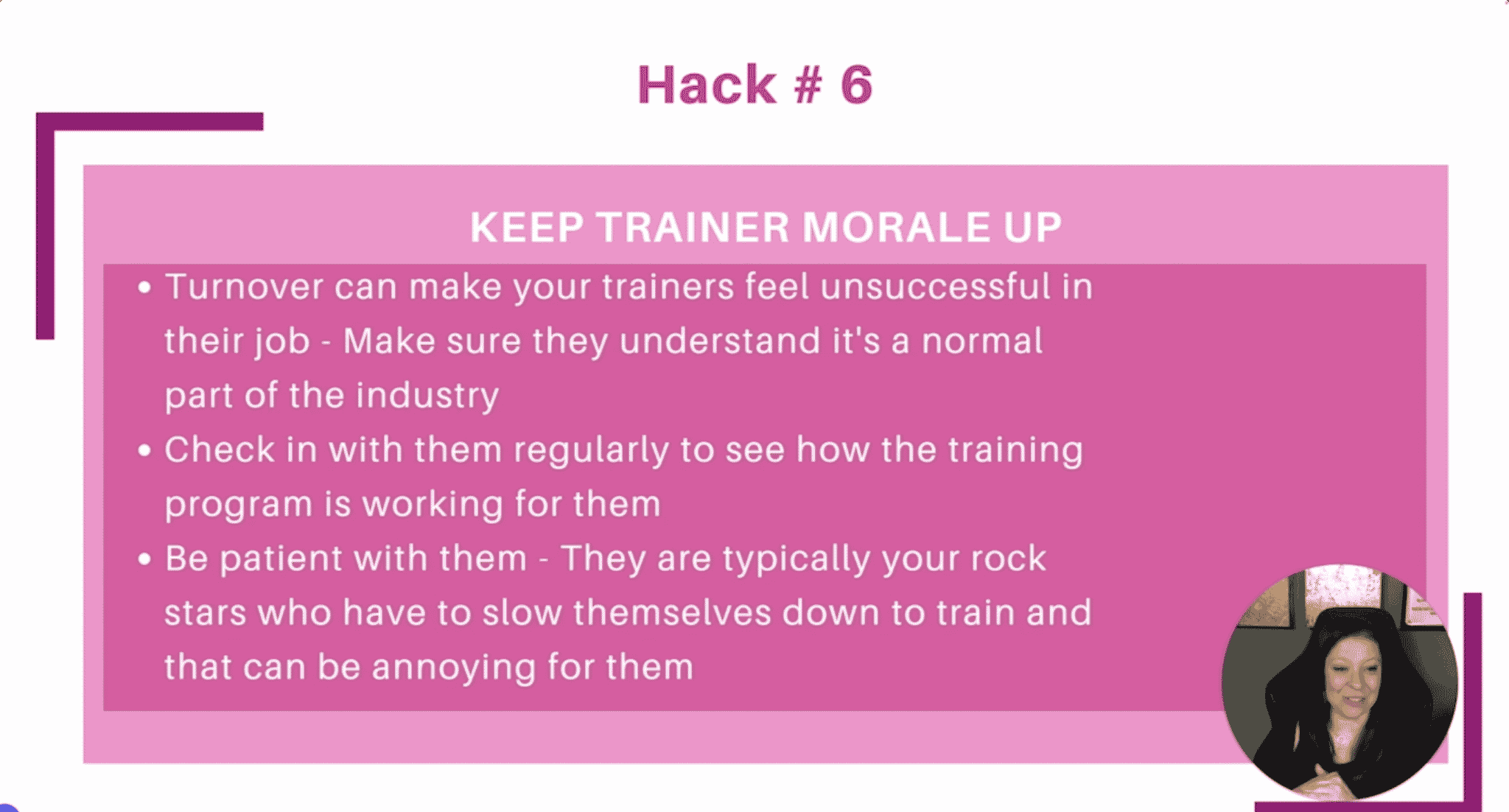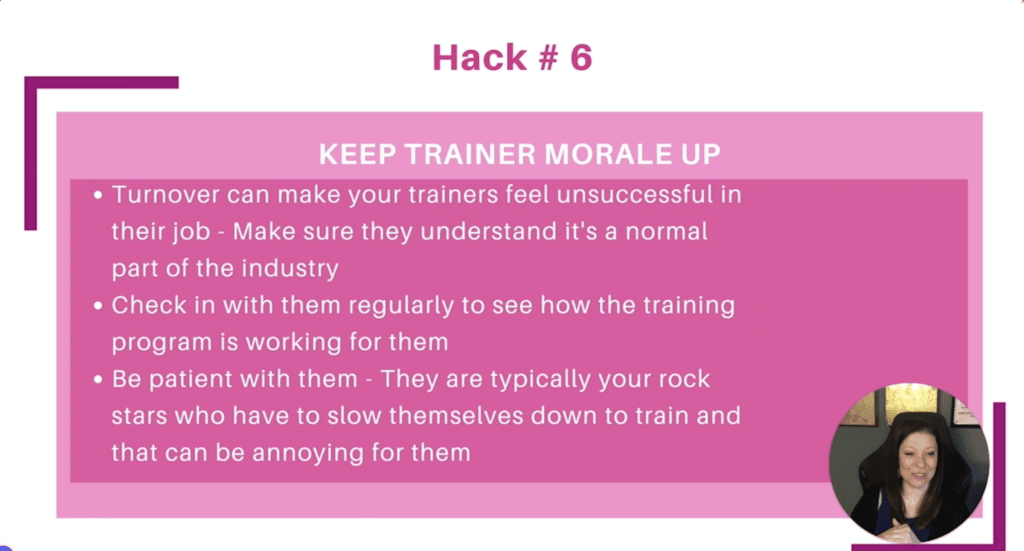 Hack #6: Keep trainer morale UP
Your trainers will go through a lot of ups and downs while working with new cleaners — sometimes, new employees are amazing from the get-go, and some need a lot of practice and patience. Whether they want to or not, your trainers feel ownership over how their trainees perform.
Make sure you keep your trainers motivated and rewarded, especially when there's a trainee that's taking a long time to get the hang of things. Check-in with your trainers regularly to see how the training program is working for them. And then use their feedback to make your training program even better. After all, they're the ones on the ground putting in the hard work!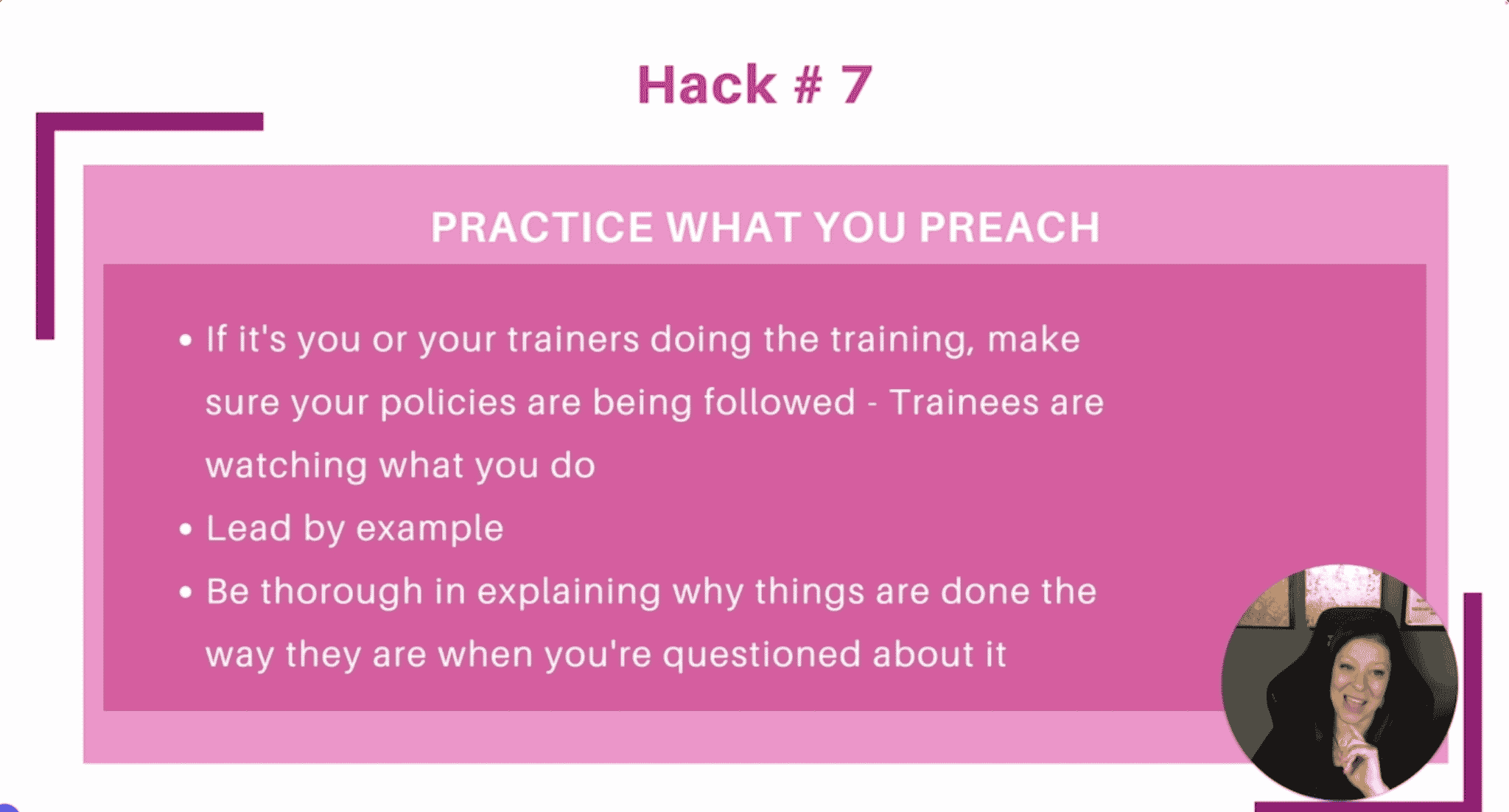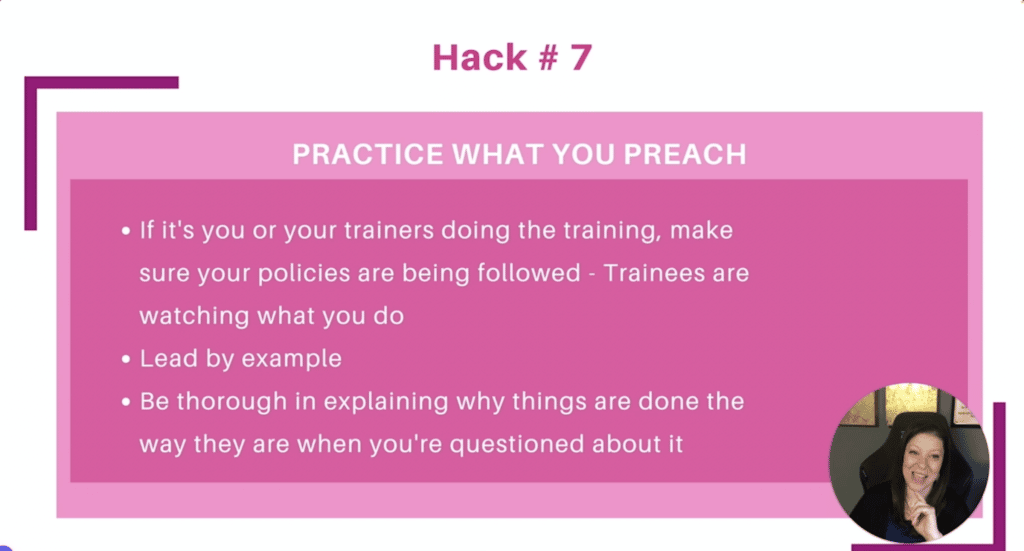 Hack #7: Practice what you preach
Whether it's you, your trainers, office employees, cleaners, or new hires — everyone should be following all policies and procedures. Trainees are always watching what their leadership is doing, so trainers that are not following your policies are setting up cleaners for failure.
When your employees start cutting corners, your company will start crumbling from the inside out. The best way to ensure that this doesn't happen is to have quality check quizzes, train your trainers, and participate in pieces of training whenever you can.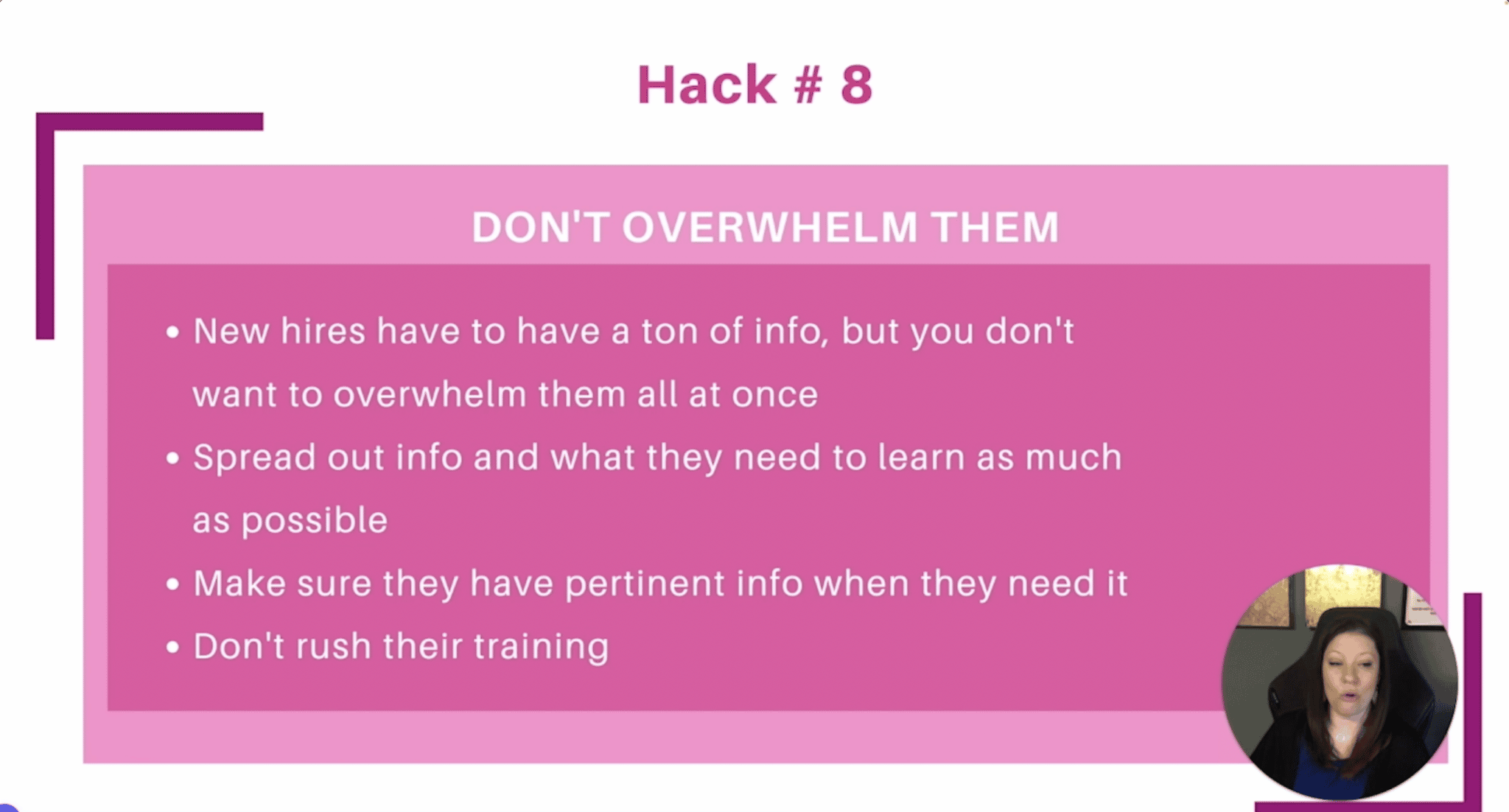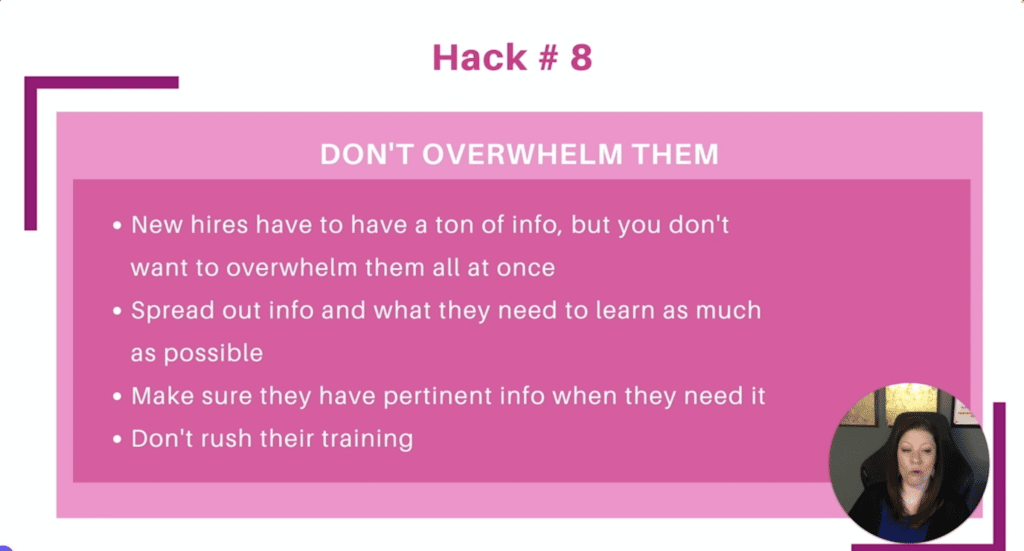 Hack #8: Don't overwhelm your new hires
New hires have to have a ton of info to grasp in a short amount of time. Be careful not to overwhelm them with unnecessary information. The easiest way to avoid overwhelm is to break trainings up into smaller pieces and then give quizzes throughout.
And finally, stretch training out over several weeks if your company has the time and resources for it. New cleaners can still bring in profit while they learn, as long as they have consistent supervision.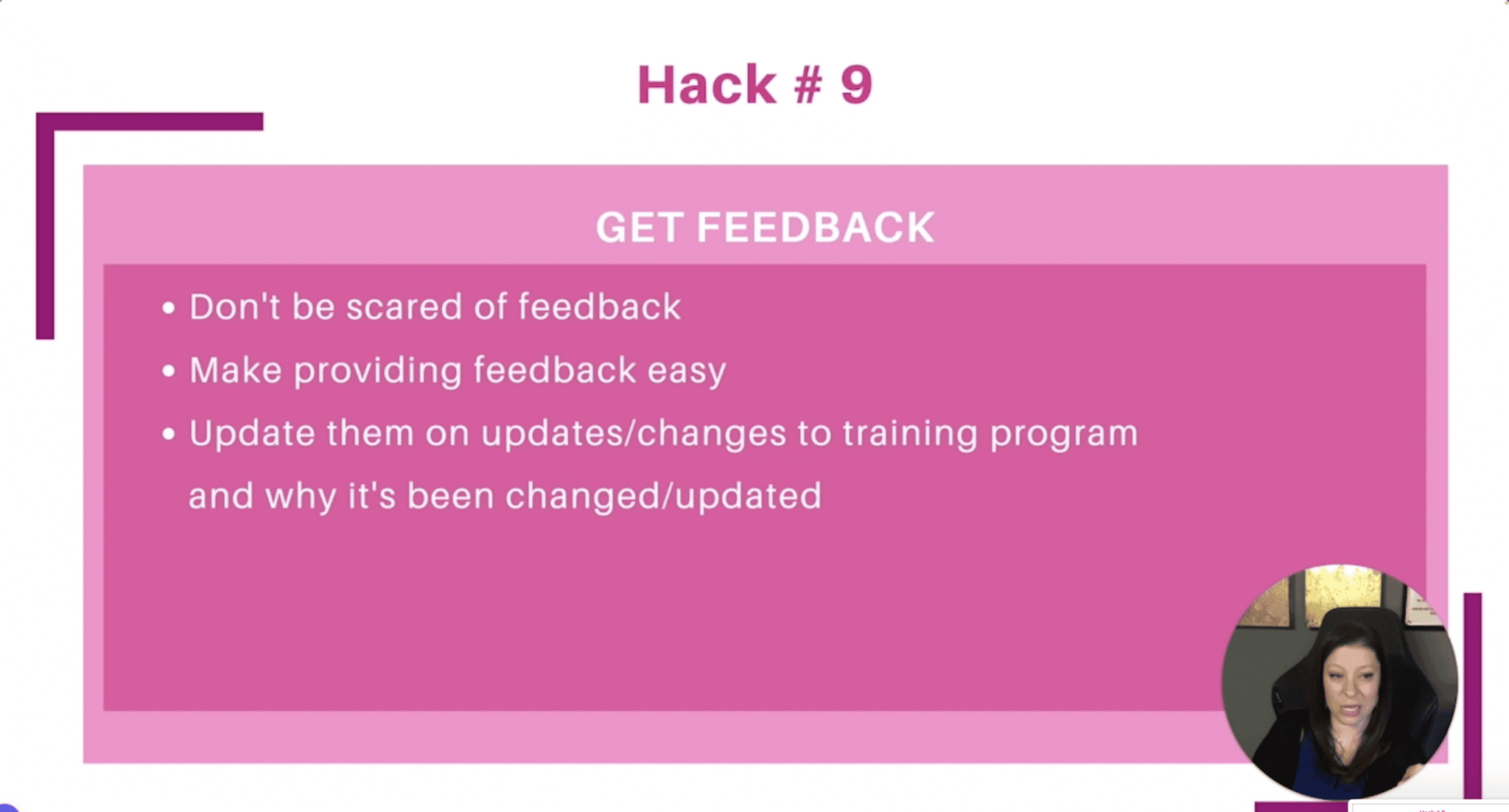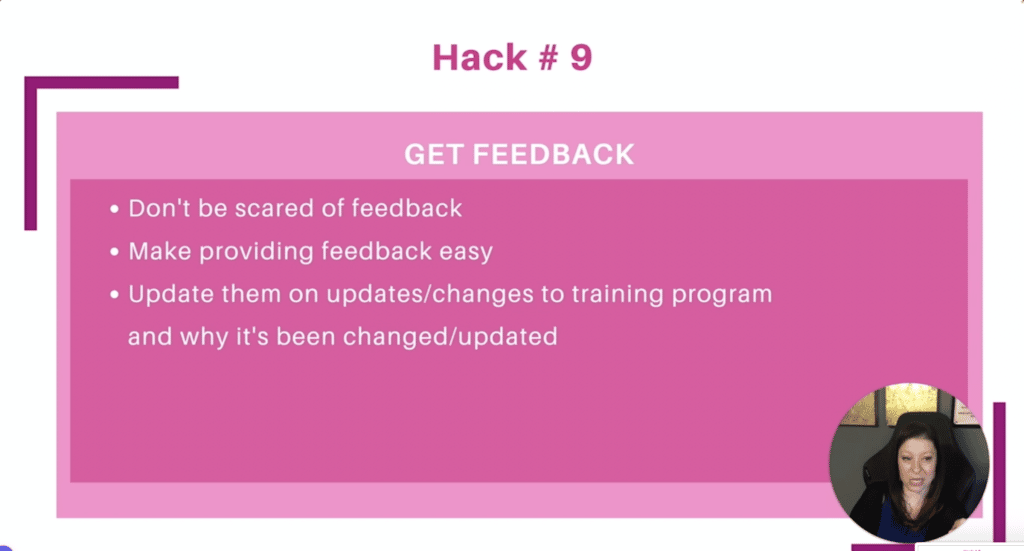 Hack #9: Welcome feedback
Don't be scared of feedback, it's a good thing! (and it's how we learn to improve our companies). Even negative feedback is a good thing. Encourage honest feedback by making it easy and anonymous to give. For instance, have a quick form for employees at every level to fill out. We like using Google Forms as a free tool. If adding an online option isn't in your wheelhouse, just use a simple survey on paper! Giving employees a chance to give feedback helps them feel heard and valued, especially when you implement changes based on their answers.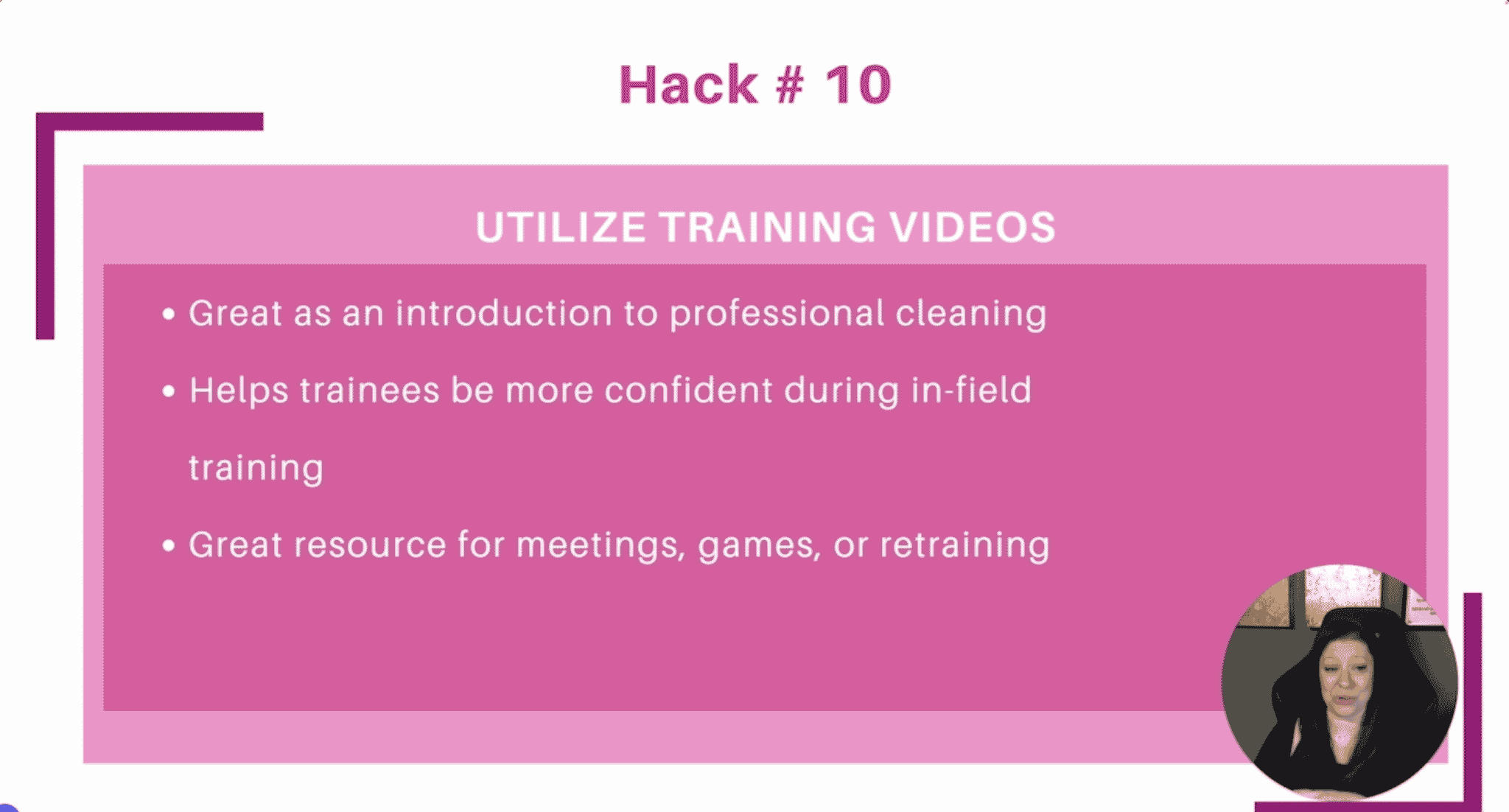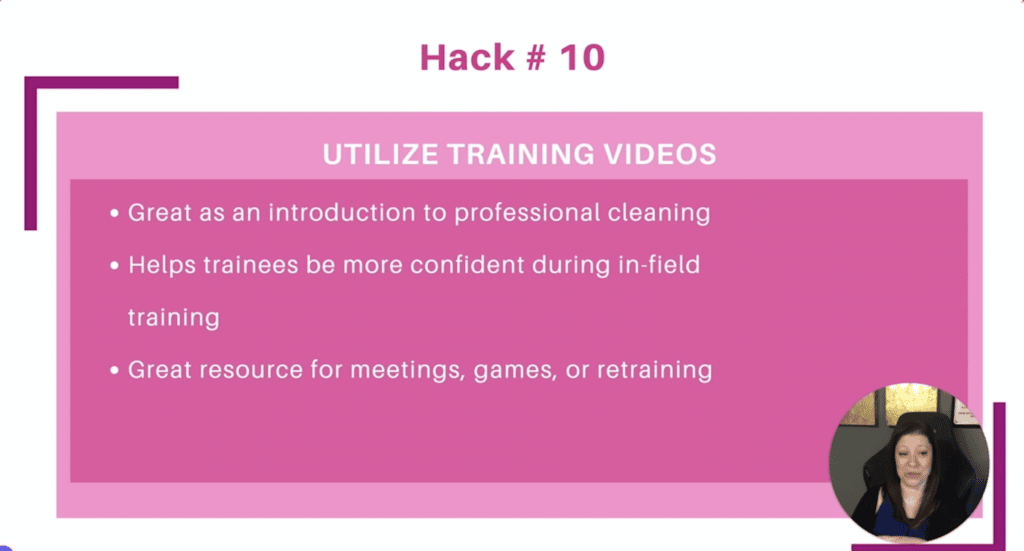 Hack #10: Utilize training videos
Training videos are a great way to share a lot of information with little work on your end. (Say hello to hundreds of hours saved!) You can share video content while new cleaners are physically at your company, or you can send them "homework" modules to watch before their first day. We recommend including quizzes to make sure employees are paying attention!
Here's a list of training videos to consider for your program:
Introduction and overview of your company

A "welcome to the team"

How to perform each task

How to access online information

How to interact with clients

How to request time off

Employee expectations
While videos are great, be sure to include plenty of hands-on follow-up training in addition.
---
This talk first aired at the 2022 Maid Service Success Summit. The Maid Summit is an annual online event that brings together the most successful leaders in the cleaning industry, like Debbie Sardone, Angela Brown, Courtney Wisely, Amy Caris, Chris Schwab and more. Get free access to masterclasses and workshops that will help you to grow, scale and automate your cleaning business so you can get more leads, create more profit.
Make sure you're on our email list to find out how to get free tickets to the next event.
What's Next?
We hope these ten training hacks help improve your training program! At the end of the day, remember that your employees are your biggest asset; they're worth every penny you invest in to train and treat them well.
If you found this article helpful for your maid service, you may also like:
---
Discover how much time you could be saving in your maid service. Get started with ZenMaid for free today.