We've all had clients we wished had never found us. But how do you fire someone you no longer want to serve?
This was the question posed in the ZenMaid Inner Circle, our exclusive group for ZenMaid customers and trial users. If you're not yet on ZenMaid you can join our open group the ZenMaid Mastermind and sign up for your free trial at https://get.zenmaid.com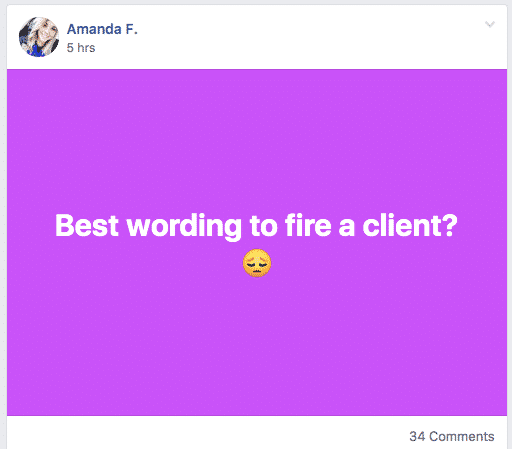 Here were two responses from the ZenMaid team - it really helps having a team filled with current and former maid service owners.
(Makes our software better too!)
Courtney Wisely (owner at Magic Maids) said this:
"I absolutely love making homes sparkle and that is why I went into this business. I never want any of my clients to feel unsatisfied and I just don't think we are a good fit for you. I would hate to disappoint anyone and would much rather you be 100% satisfied, so I am going to give you the name of someone that has a bit of a different approach that might work better for you and I truly wish you the absolute best."
Maria Montserrat Dorian, Sold her maid service after 14 profitable years shared this:
If you are firing verbally, I'd say something similar but be honest, be human. If you are struggling for words, tell them that. "This conversation is really difficult for me, and I apologize in advance if I don't deliver what I'm about to say perfectly. I am no longer going to be able to clean for you. (then insert Courtney's content)."
Get your AdWords campaign started on Google today with the 47 keywords you NEED to be taking advantage of as a Maid Service...
... And, of course, what to actually do with these keywords once you have them!

---