Last Updated on October 15, 2022 by The ZenMaid Team
I've got great news for you maid service owner!
Mail marketing isn't dead. The physical kind, I mean.
In fact, for some markets, it remains the number one way consumers are making purchasing decisions. And that's good news when it comes to how to market a cleaning business.
For instance, according to research from marketingcharts.com in 2015 Baby Boomers reported that 'catalogues, advertising cards or flyers in the mail' were the top advertising that influenced their purchases.
Even if Baby Boomers aren't your target cleaning market, there is still value in using direct mail as a marketing tool for your maid service. Just like there's obvious value in choosing ZenMaid as your cleaning service scheduling software.
The key to creating an effective direct mail campaign for your maid service is to be strategic.
This means really understanding your target market and cleaning client before you even begin.
Not only that, your messaging and design must be on-point.
Read on to find out the best practices to ensure your next direct mail campaign for your cleaning business is a success.
Know your market
Before you start creating beautiful flyers and even before you start talking about your ideal cleaning customer, make sure you know your market.
Without this knowledge, you could be wasting your money and efforts.
So start with real tangible numbers and information about your market that will help you set realistic expectations for your campaign.
How many people do you need to purchase your cleaning services?
How many people are in your target area that fit your ideal cleaning customer profile?
These are important questions to ask and even more important answers to know.
Start with the information available at https://www.census.gov/ keeping in mind it might be a few years out of date, but it will give you a starting point.
Watch this video from maid service marketing expert Ray Malaski about understanding your market:
Define your target client
For any marketing, you must be clear on your target cleaning customer.
The mistake many maid service owners make when defining their ideal target customer, is they are too vague.
Your description of your target cleaning client should paint a picture so clear and vivid you could picture this person standing in front of you.
This can include geographics, demographics and psychographics.
To find out more about why you shouldn't just be 'cleaning any dirty house' and be crystal clear on your target customer, watch this video:
Here are some specific customer targets that you can consider for your maid service direct mail campaign:

✓ New homeowners
✓ Specific neighborhoods
✓ Specific income range
✓ Households with kids
✓ Households of professionals
✓ Households of retirees
✓ Apartment tenants
✓ Landlords/Leasing agents
✓ People selling their homes
✓ Hoarders
In addition to the above categories, get even more specific. If you are targeting a particular neighborhood, who exactly in that neighborhood do you want as cleaning clients?
Is it the families with a stay-at-home mom? Is it the young professionals in a certain age group and income bracket?
Do not be afraid to be super specific. You don't want to be targeting all customer possibilities in one direct mail campaign.
It becomes much easier to make your messaging hyper-specific when your target customer is also hyper-specific.
For more help on how to be hyper-specific with your target cleaning client, watch this video from marketing expert Daisy Foster:
Research your chosen target audience
After you've selected the first group to directly mail, do some research about how to find them. Most county auditor or recorders' websites have a treasure trove of information about your target audience.
For example, you can see what homes have been purchased in the last month.
New homeowners have the potential to be very responsive to a letter welcoming them to the neighborhood and introducing them to your cleaning services.
If you really want to target a specific zip code to minimize driving for yourself and your employees, you could search and download the names and address of properties by zip code, street, neighborhood, or however else your county categorizes.
You can also use the Yellow Pages (YP.com) to create a list of prospects.
Search for "apartments" and you'll get names, address, phone numbers, even websites of apartment complexes. Copy/paste this info into Excel and you've created your own mailing list. With website and phone, you can easily follow up on your direct mail.
Create your message
This can only be done after you have clearly identified your target cleaning client for this campaign.
Remember when I said the description of your ideal customer should be so vivid you could see the person standing in front of you?
If you've done this, then crafting your message to them should actually be quite easy.
Think about that specific person you know that fits this ideal customer description.
What are there major paint-points when it comes to a clean home or cleaning their own home?
What do they struggle with?
What are their objections?
What is their ideal cleaning outcome?
Do they need to be convinced to spend money on cleaning services?
Why have they not bought cleaning services before?
What is their annual income?
Why would they be hiring a cleaning service?
Even if you don't use all of this information in your marketing message, it's helpful to know to make sure your message really hits the mark.
Depending on what sort of marketing piece you choose (postcard, flyer, letter, door hanger) you want to avoid putting too much information on it.
Too much information will likely not be read, it will be easily forgotten and it will also most certainly overwhelm the customer.
Focus on one key message and one key offer.
Provide key information such as price, contact info, coupon code and expiry date of the offer.
Most importantly, make it easy for the client to contact you to ask questions or get more details.
In fact, you should see your direct mail campaign as the first step in your sales process. Your campaign should entice your potential client to take an action:
request a quote
call you with more questions
email / enquiry form
book an appointment
I have found that a strong first contact that includes a letter,
pamphlet, business card, and/or coupon offer, followed up by a great postcard produces response rates of 3-8%.
PRO-TIP: Postcards arrive to the home already "open". No envelope to hide the message, nothing that makes it look like spam before they've even given it a read. If you use a postcard, have a bright and engaging picture with a clear and easy to read message.
The design
Do not discount the impact of design of your direct mail campaign success.
This does not mean that you need to hire a graphic designer or pay top dollar for fancy paper and printing.
But it does mean you should put more effort into the design than just word doc 'flyer' with some clip art and loud font.
If you are not prepared to outsource the design work then you can DIY it.
These days there are so many low cost, if not free design tools you can use to create professional looking designs, without the price tag.
And if you consider your design skills to be so elementary that even that is intimidating, then just keep the design simple with an eye catching image and your offer in clear bold text.
However you decide to design your direct mail piece, don't underestimate how this can affect the overall ROI (Return On Investment) of your campaign.
Here are some things to keep in mind for the design of your flyer, postcard or door hanger to maximize your leads.
A clear headline
Make sure you headline is attention grabbing, clear and easy-to-read. Avoid being too quirky or clever with your headline. If your cleaning prospect has to guess what you are selling, they will not even ask.
Relevant images
Include an image that is relevant to your offer. If you don't have your own photos or imagery to use, search royalty-free stock sites like Pixabay for high quality photographs.
Bright colors
Use bright contrasting colors to make your mail piece stand out from the rest. Choose two main colors (bonus if they are your brand colors).
Once you have created your design, look at it from afar. If your headline doesn't immediately pop out, you may want to change the colors or use them in a different way.
List the benefits
The secret to an enticing offer is to list the benefits of your cleaning service, rather than the features.
For example for cleaning services, a feature is a clean house.
Instead, tell your audience what the benefit of a clean house is. You could say something like:
Cleaning for you so you can get your free time back.
Target audience: professionals
One target audience you can consider targeting is people who are young professionals or what we used to call DINKs (Double Income No Kids).
These are young urban professionals who are career focused and have no time or energy to clean. They like to come home to a clean house and entertain often, and are happy to outsource this job to a professional.
There are several common characteristics that define this particular target audience:
✓ They want a clean home for themselves and for when they have friends over or parties.

✓ They have plenty of extra financial ability to pay for cleaning services, and are often interested in lucrative extras like laundry or pet maintenance.

✓ They often live in apartments or smaller homes so these jobs are easy for a solo cleaner to do in 1.5-4 hours.

✓ They see having a cleaning service not as a luxury but as a modern day necessity. You won't need to talk them into the service; the only selling you'll do is on choosing YOU.
Keep these in mind when writing your message for your campaign. Speak to this target customer and focus on not why they need a cleaning service, but the benefits they will see by having a regular clean.

Marketing Pieces: Mail & Doorhangers
The first bit of research is to do some investigation as to where these young professionals live. What neighborhoods, even specific streets.
A good place to start your research is http://factfinder.census.gov where you can research the median income and other characteristics of individual zip codes.
Once you have that, you know exactly who and where this demographic lives.
To create a direct mail campaign, you have a couple of options.
First, you can visit your county auditor or recorders office online website. They often have the exact names and address of residents and you can search by street or zip code. Each county website is different, so do some investigation for your area.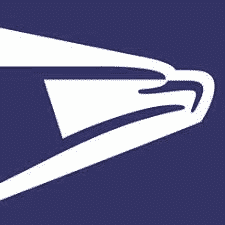 Even if you don't have access to exact name/addresses, you can still cover a specific area by using the US Post Office's: Every Door Direct Mail ("EDDM").
This is where you select very specific areas within a zip code and every door will receive your flyer or postcard. No need to exact address or name. It will be a bit less tailored but it gets the job done.

Basically, with EDDM you create a flyer or postcard that fits their criteria (there are minimum sizes and paper weights) and the postal carrier will leave one with every address on the streets you select.
In the example picture below, I typed in my office zip code. Then I hovered over streets I wanted to target (the little group of streets in blue) and clicked on it. I selected 2 areas, with a total of 1054 delivery address and the cost to the Post Office will be $187.61.
Visit eddm.usps.com to learn more.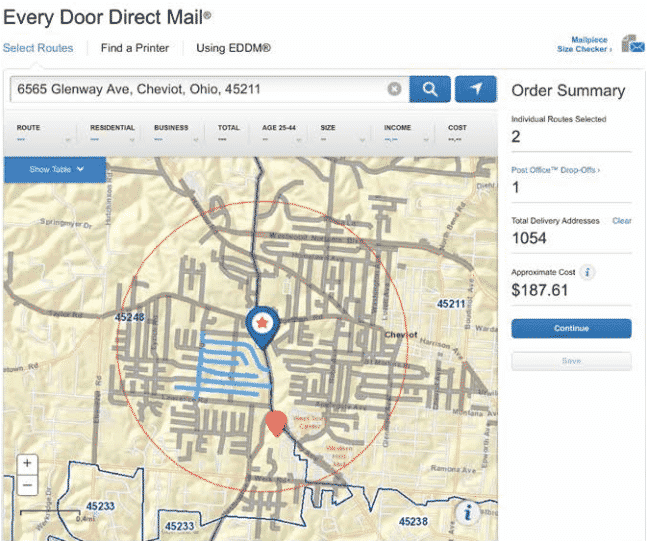 You can then follow up your flyer with a different post card or a door hanger. Door hangers are simply something that slips over the doorknob – it's another easy way to cover the exact neighborhood/homes you want.
It's also an easy way to give cleaners some extra hours if they need them and you're still building the client list. Or hire teenagers that can do it and can drive themselves to the locations.
Target: Apartment complex
Another target audience to consider is apartment complexes large enough that they might have a leasing manager – at least 4 units or more.
There are several common issues that face this particular target audience: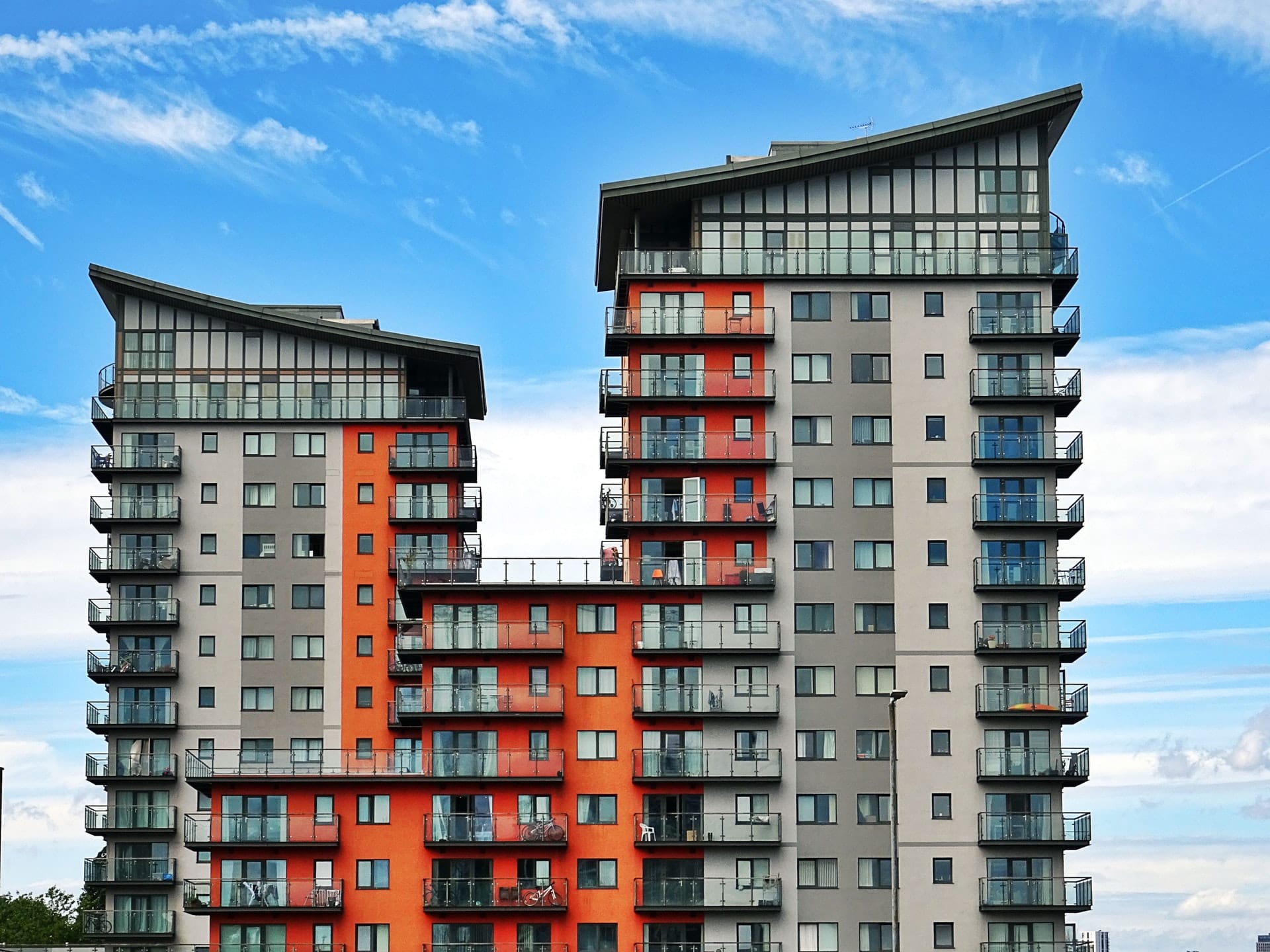 ✓ They have tenant turnovers that need cleaned to prepare to show and rent to new tenants.

✓ They have common areas like hallways, stairwells, and laundry facilities that need to be kept clean.

✓ They often cannot find good reliable cleaners that don't need to be babysat and chased down to show up and do what they say they will.
Keep these pain points in mind when writing your messaging for a campaign targeting apartment complexes.
Marketing Pieces: Letter, Pamphlet, Post Card
The main idea to communicate to managers of apartments complexes is that you provide a solution to their stressful hectic days, not an added source of stress.
You can help lower their costs of operation by marketing your cleaning services directly to the apartment tenants. The idea is that you help the tenants assure they get their deposit back and thus pass on the cost of cleaning to tenancies and off the complex's balance sheet.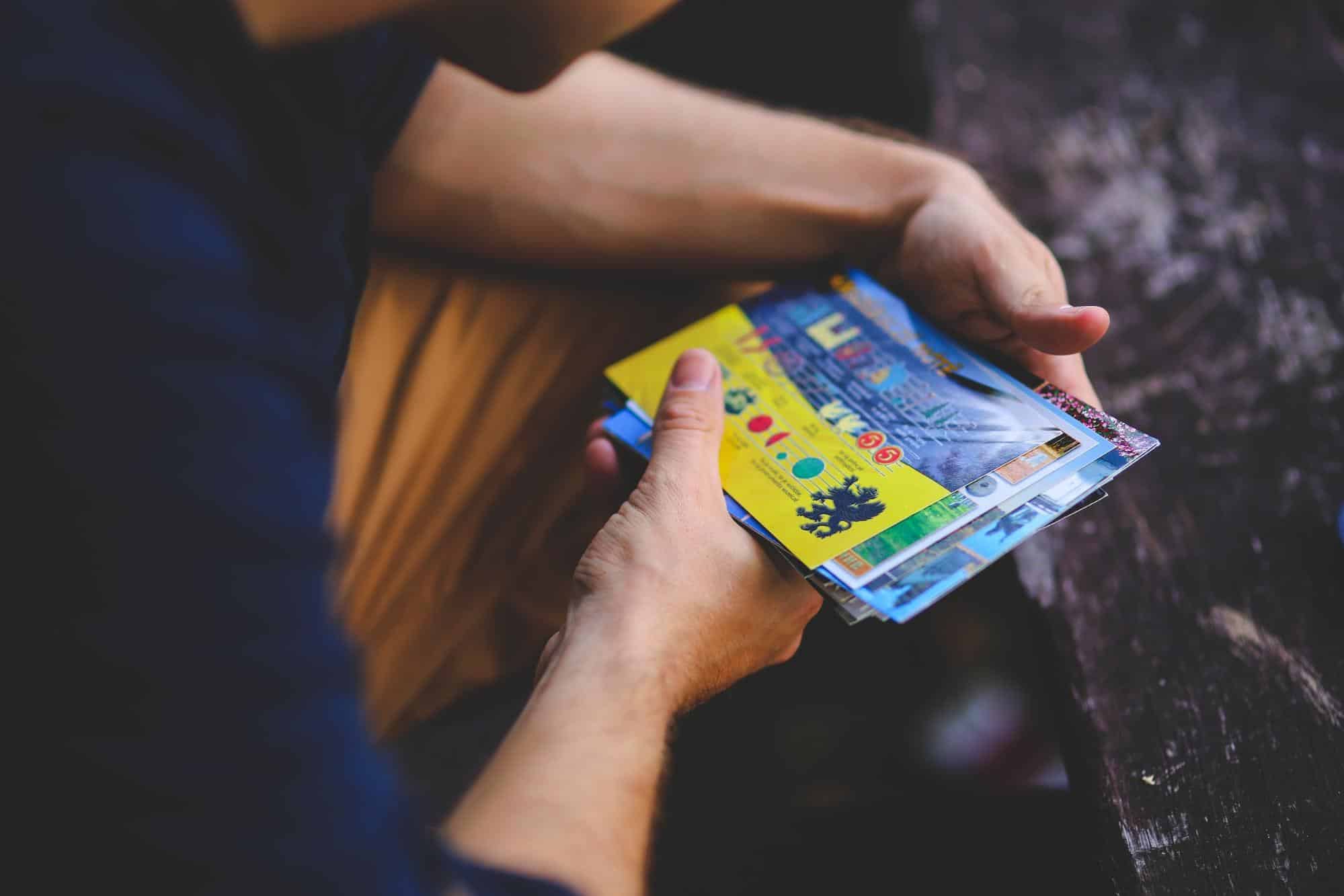 The first contact you have with the complex manager can be a letter with a pamphlet and business card outlining your services. This gives them a lot of information right at their fingertips without having to call you first.
Your contact pieces need to address their concerns and fix their problems.
Avoid starting a paragraph with "I" or "We". Instead, start with "You" as in:
X "I clean apartments really well."

X "We offer full service cleanings."

X "I won't let you down or disappoint you."
✓ "Showing new tenants a sparkling clean apartment really wows them into renting on the spot!"

✓ "All your apartments whether just moved out of or newly constructed will be show worthy and your prospects will be so impressed!"

✓ "You can relax and trust your apartments will be well prepared by professionals who do what they say when they say they will. Every time."
Follow up the first letter/pamphlet/business card piece with a post card 2 weeks later.
Because postcards are already "open", you want to have a visually appealing picture to draw the prospects eye immediately to your message: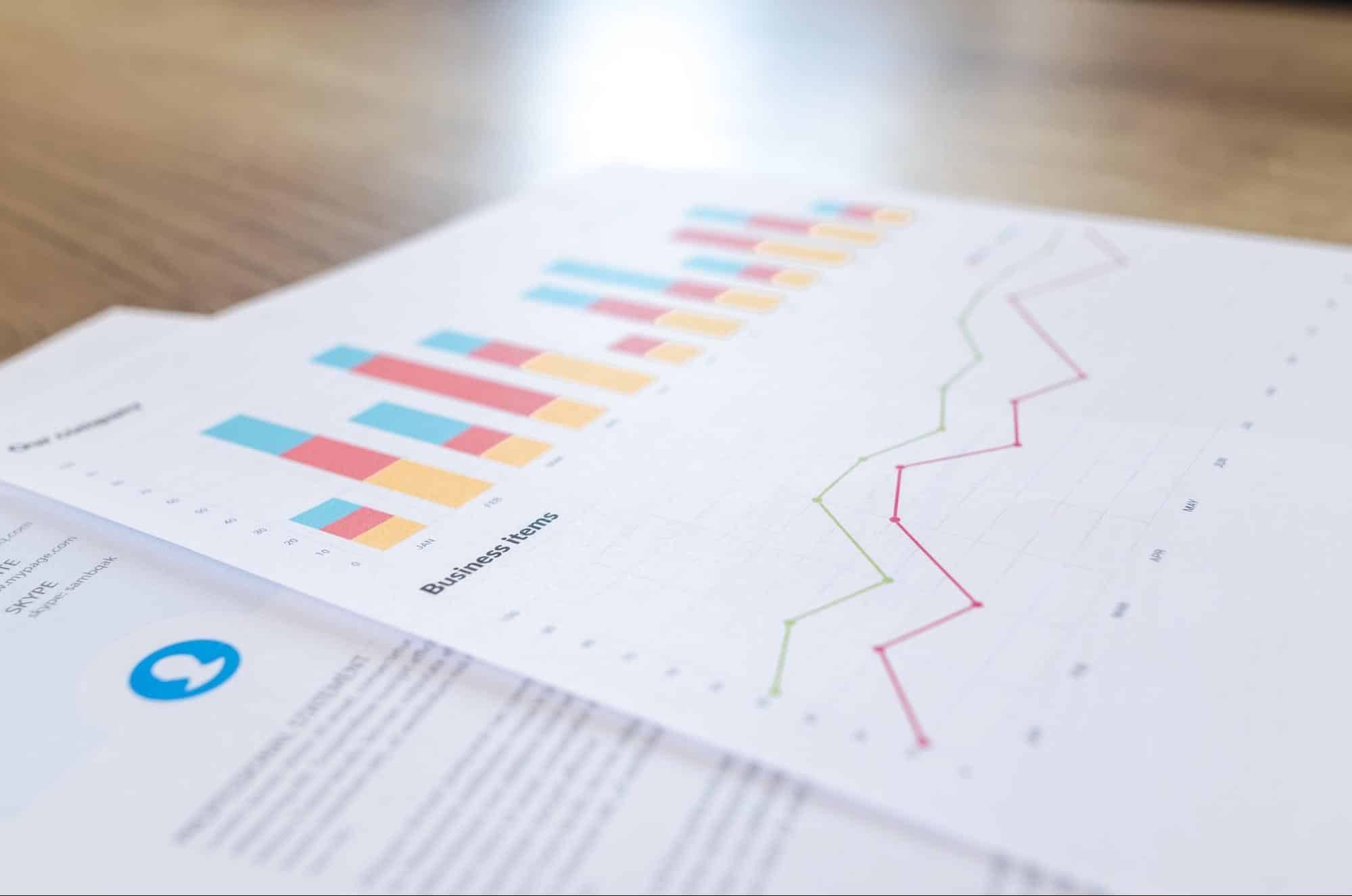 The last thing you need to do with your direct mail marketing is to PLAN and TRACK your progress and results.
If you don't know what's working, you won't know what to do more of in the future.
Create a sheet for each month with an overall theme (October's might be "Fall") and then look at your marketing methods and decide how much and where to spend your marketing dollars.
Create a winning direct mail campaign
Now you have all the information you need to create and execute an effective direct mail campaign for your maid service.
Effective marketing strategies are ones that have been tested and iterated.
Be consistent in your marketing approaches and do not give up if you do not hit your goals on the first campaign.
Be clear on your campaign goals, track your input and output, costs and demographics. And if a campaign was not as successful as you had hoped, why?
Learning from less-than-successful campaigns can help you to create stronger ones.
As always, I love to hear from you! Let me know in the comments if direct mail campaigns are something you are going to try. Is there anything you would add to this article that has worked for your campaigns in the past?
---
You and your maid service deserve a little peace and quiet.
Sign up for your free trial today at ZenMaid.com and discover the freedom and clarity that ZenMaid can bring to your maid service!