Last Updated on October 21, 2022 by The ZenMaid Team
I know that a major reason why you don't want to switch from your current software is simply because… it can be a nightmare!
But with ZenMaid, it's not.
Here's why…
​Recently I hopped on the phone with Amanda, the owner of a Maid Service in Nevada, who had just signed up for a trial of ZenMaid (a brilliant decision, if I do say so myself).
"How can I quickly get set up to test ZenMaid during my trial?"
After speaking to her, I realized that it may not be obvious to cleaning business owners just how easy we make it to switch to ZenMaid.
Amanda was asking because she's trialed multiple other softwares before.
And her biggest frustration was that in order to really test out their system, she had to pay for 1-2 months in order to have enough time to see if it worked for her cleaning business.
I totally get this.
In fact, the team at ZenMaid gets this too.
That's because many of them are maid service owners themselves.
They know exactly how much time can be wasted testing and trialing software – only to find out it's not right for you. And wasting money in the process.
No maid service owner has time for that!
Here's the hard truth: If it was a headache to set up your current maid service software, it means that it's not up to par. And the only person that suffers from that is you, the maid service owner.
At ZenMaid our trial is 14 days because we've seen that Maid Service owners know within 10 days of using our software whether it's going to work for them.
Today, I want to share with you the best way to approach trialing and evaluating ZenMaid, or any other cleaning schedule software you might use in the future.
The key is to generate a realistic schedule for your business as quickly as possible so you can get a true idea of what your day-to-day work will be like when you make the switch to ZenMaid.
Step 1: Send ZenMaid your customer list so we can upload it for you
Whether you're using Google Calendar, another cleaning schedule software, or using Excel you can upload your information directly into ZenMaid​.
In fact, all you have to do with ZenMaid is send us your export and our team will take care of formatting and importing your customers for you.
This usually takes less than 24 hours!
Step 2: Schedule your daily and weekly customers on the calendar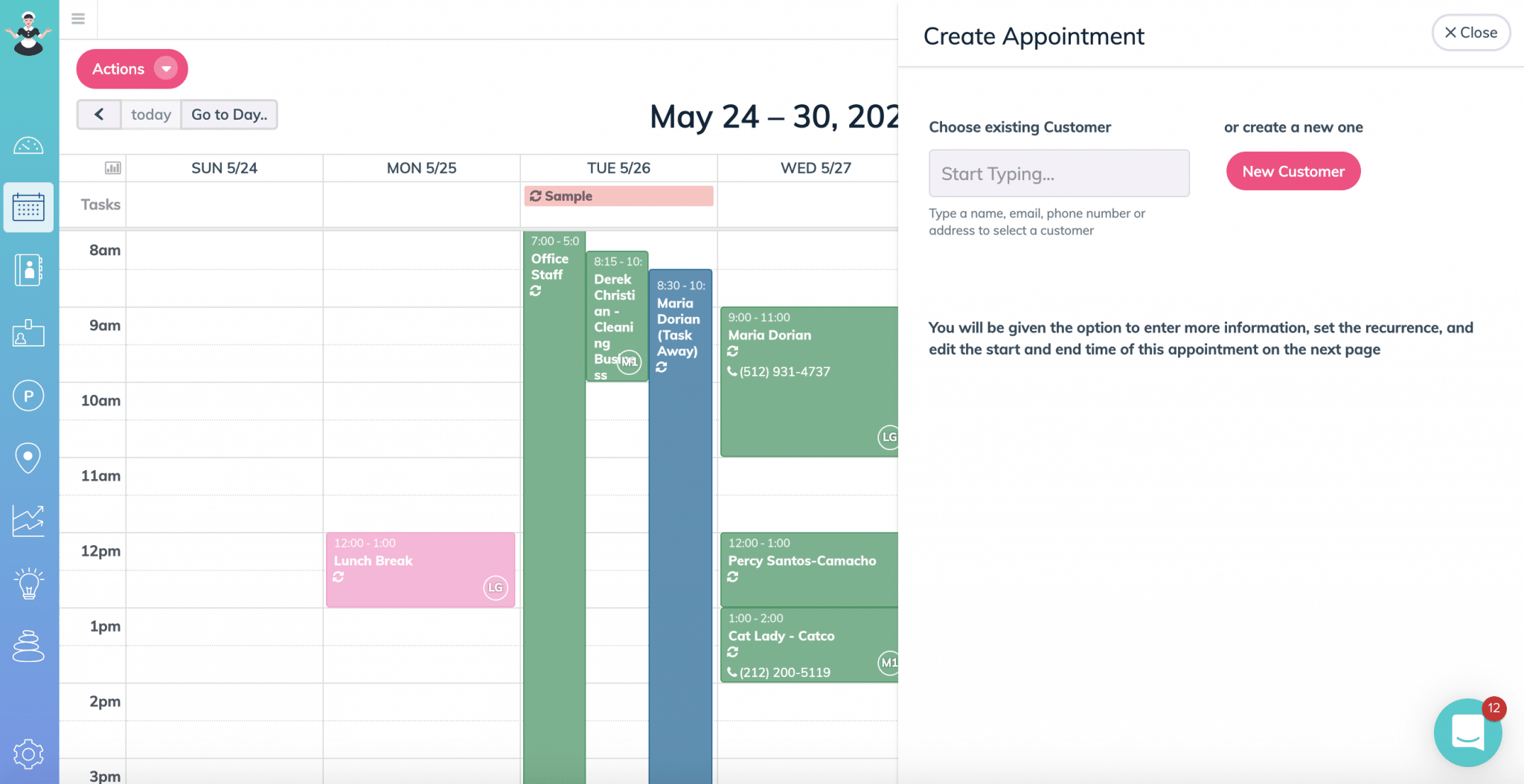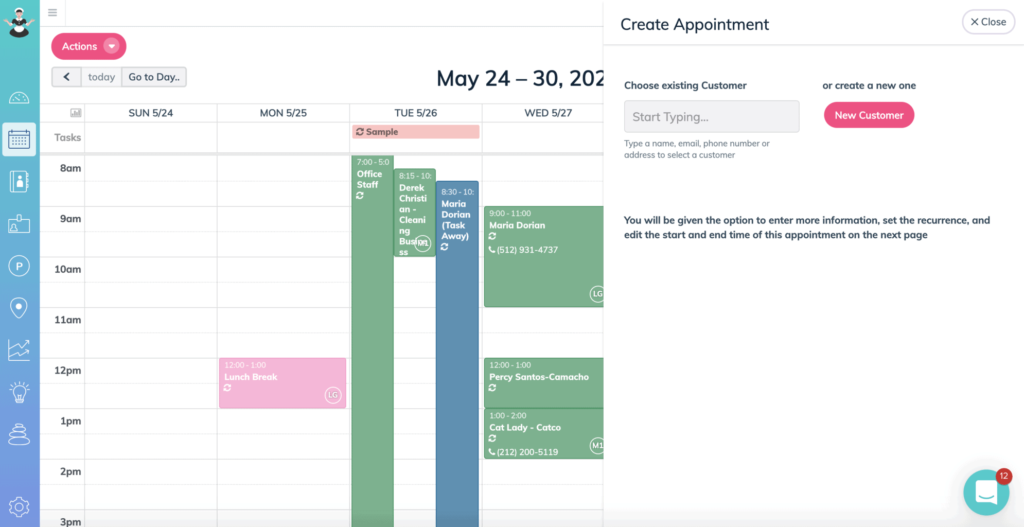 Once your customers are in the ZenMaid software, that removes 95% of the work that's involved with recreating your calendar.
In order for you to get a realistic, accurate calendar for your trial, it's important that you input your appointments.
Add your daily and weekly, bi-weekly and monthly customers.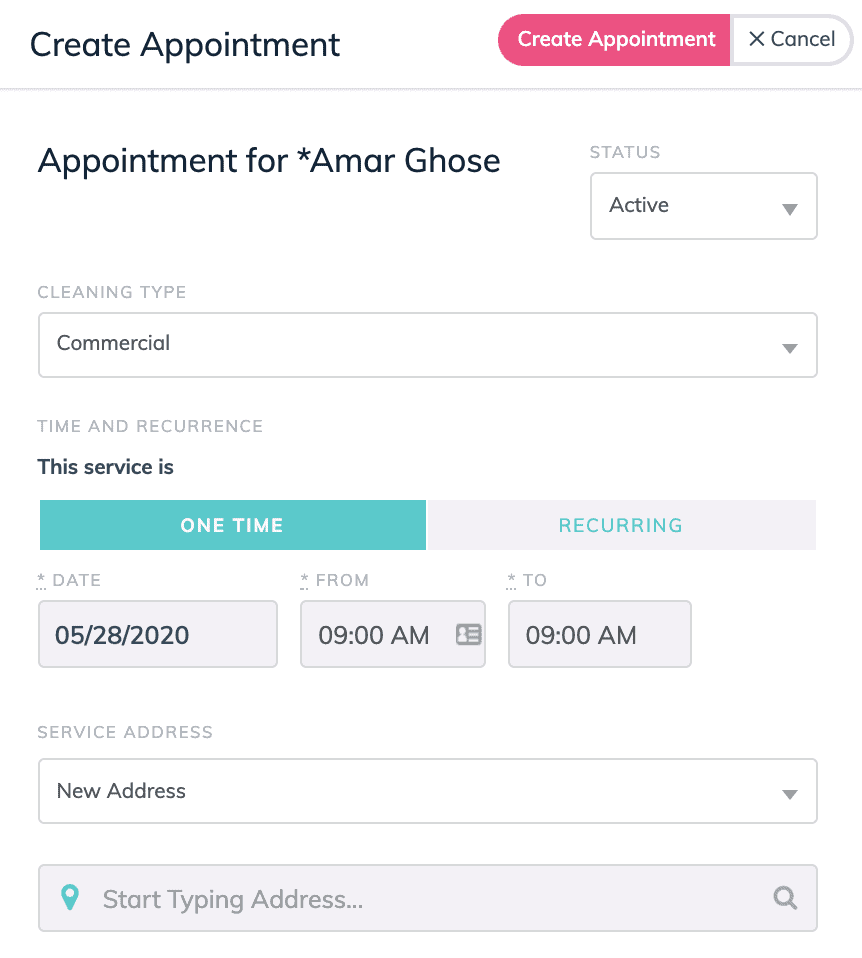 Step 3: Continue filling out the rest of your calendar until you're comfortable with the new scheduling
Complete your calendar.
Now that you have your regular customers on the schedule you can start adding in your one time cleanings until your calendar is fully filled in.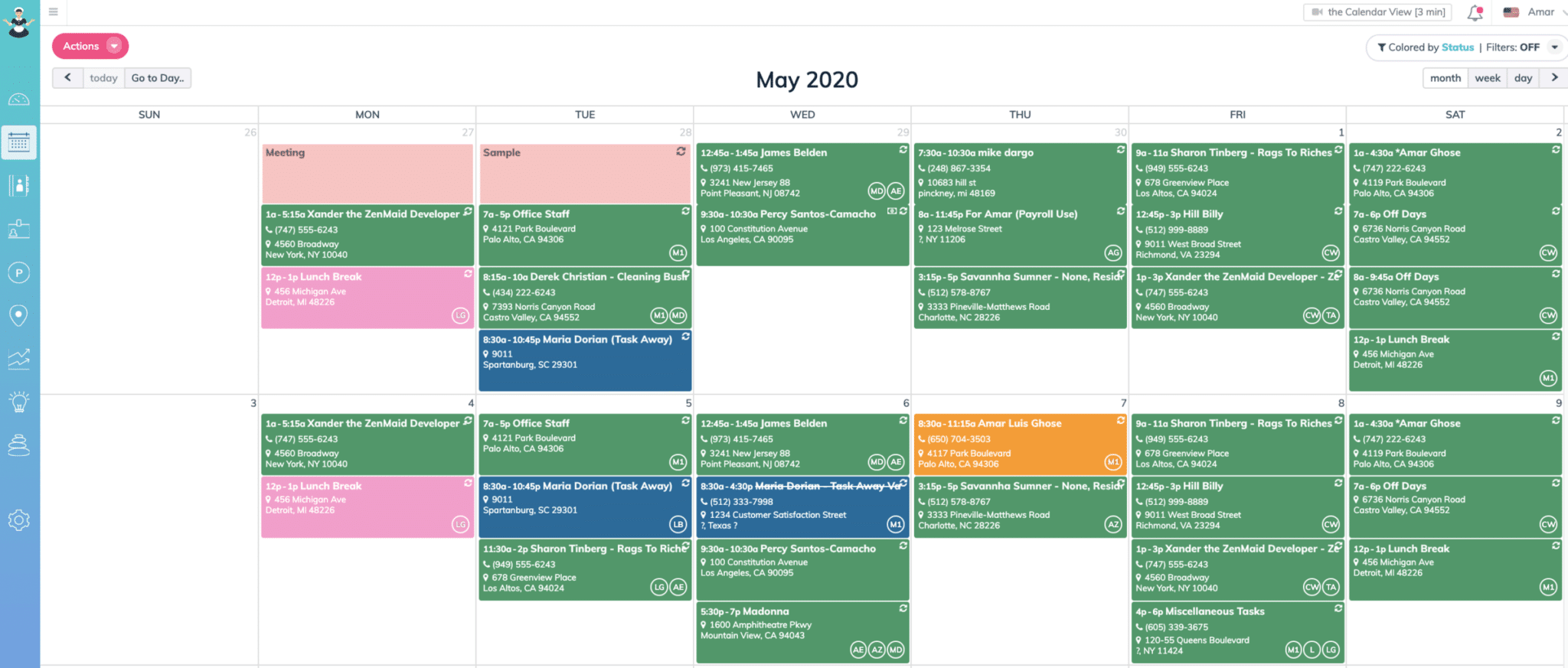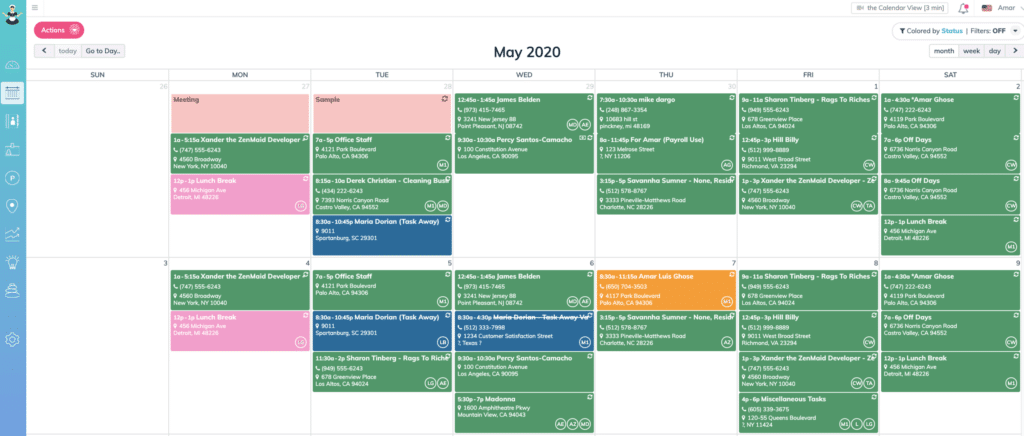 You'll notice that we focus on getting you comfortable in the ZenMaid calendar first.
The reason for this is that 90% of your time on any good software is going to be spent in the calendar section. If you're spending more than 10% of your time on other pages in your cleaning schedule software it means it's unnecessarily complicated.
So we want to make sure that you're finding it really easy to add in new one time appointments or for new customers you've serviced before.
You'll see that you can simply drag and drop appointments on the calendar. And it's easy to create appointments for previous customers.
Once you get the hang of that you can tag in the rest of your team.
Step 4: Give your office manager and cleaners access to the software
Now that you have your calendar set up, you can tag your team in to help you out.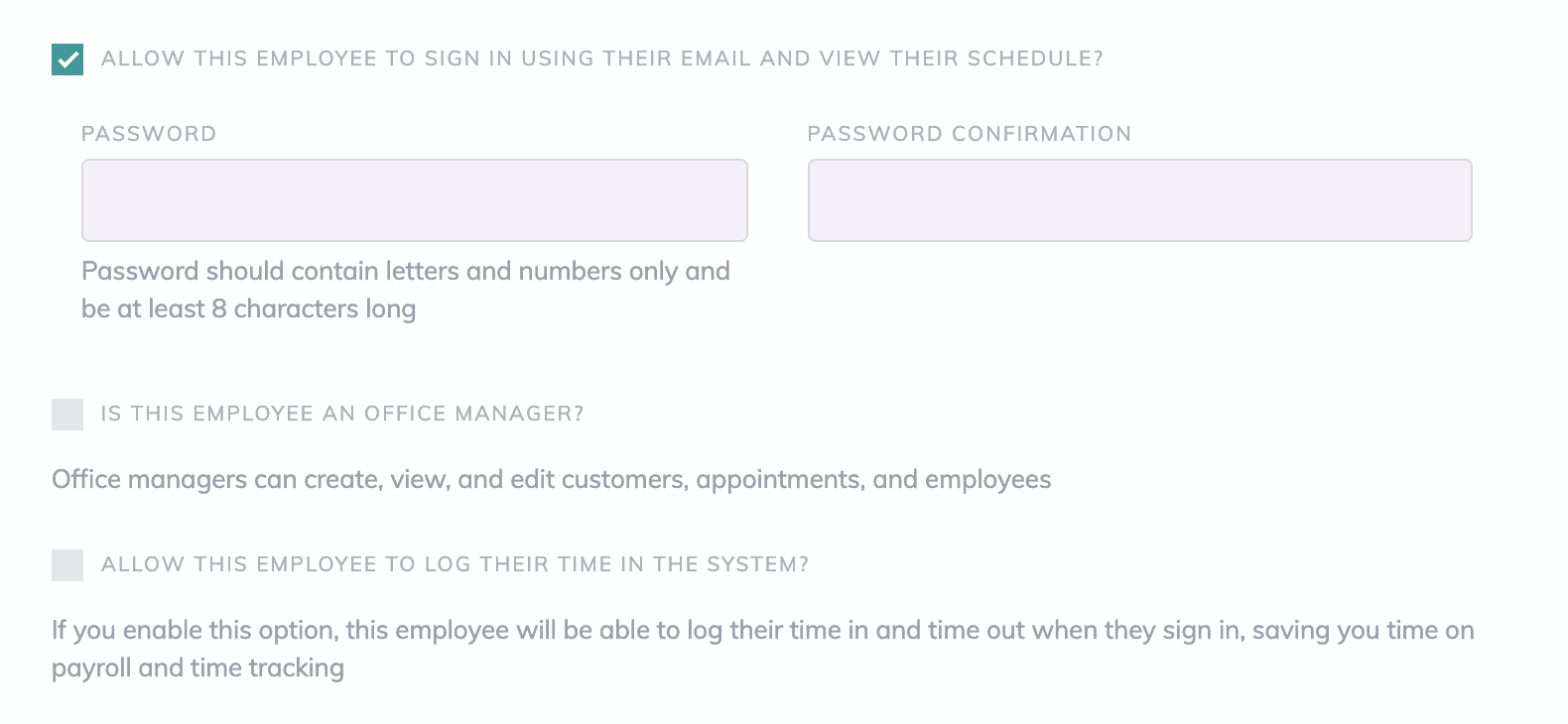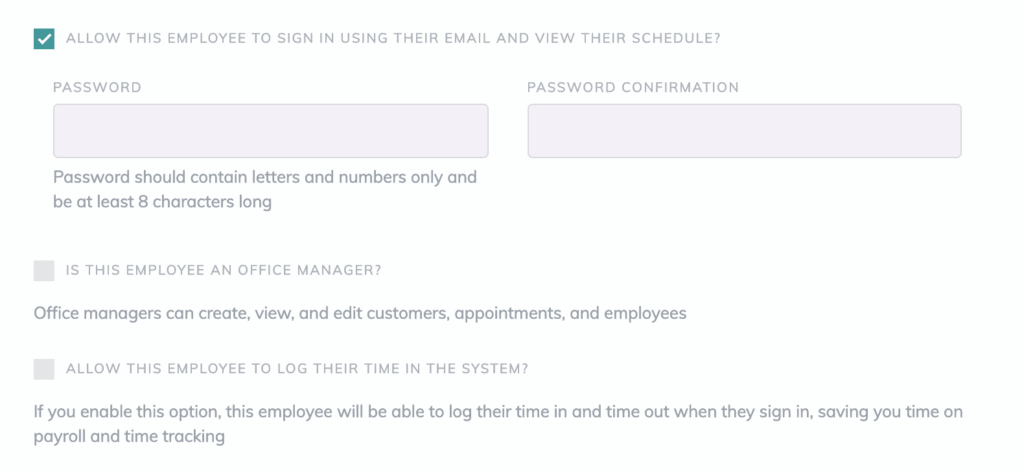 On ZenMaid, you can register each of your cleaners, and then you have the option to communicate their schedule to them by text, email, login, or any combination of the three.
By giving them a login into the software they can only see the appointments that they've been assigned to. You can also have ZenMaid generate work orders instantly. These can be printed or emailed automatically.
You also have the option to text appointment reminders to your cleaners with brief details.
Step 5: Turn on your automatic reminders and text messages to your team
Email work order
Text reminder
Personal login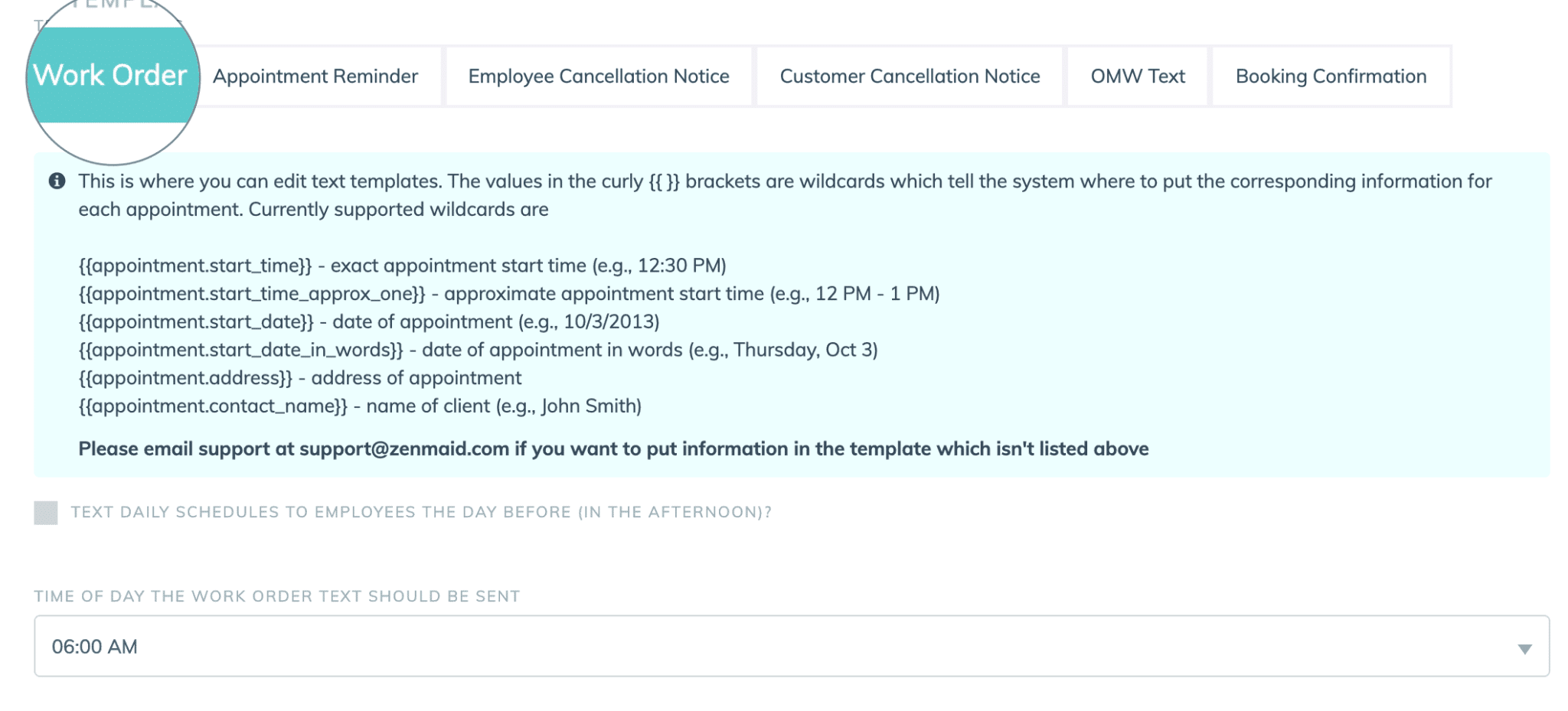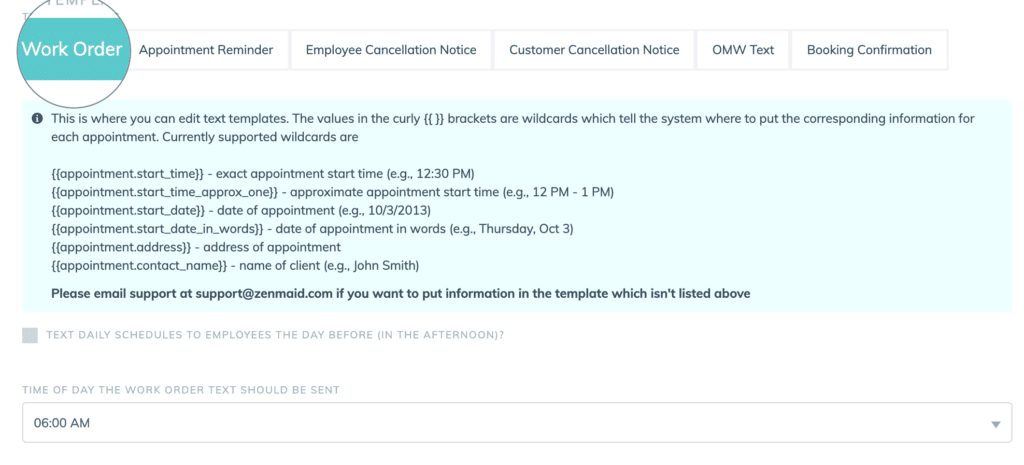 Pick at least one of the above and turn it on in ZenMaid for your cleaners. You can use two or all three if you want.
You can edit the default content of the texts and decide if you want them to go out automatically or manually.
You can choose from six different text template options:


Have a go at creating an email or text reminder in your account.
Step 6: Turn on your first automatic messages to your customers


Pick at least one automatic customer message for ZenMaid to send on your behalf.
I recommend the APPOINTMENT REMINDER email that can be customized and sent out anywhere from 1-7 days before the cleaning.
Other templates that are available include: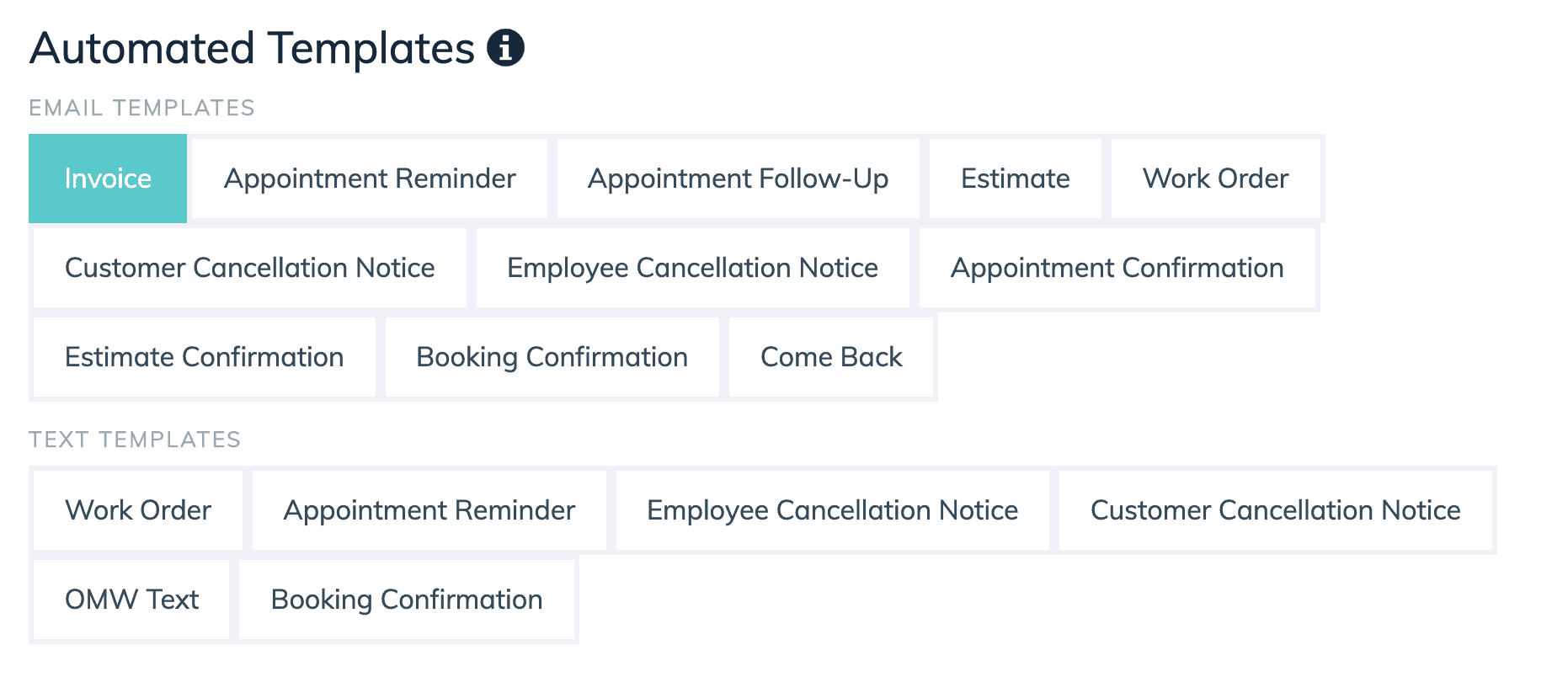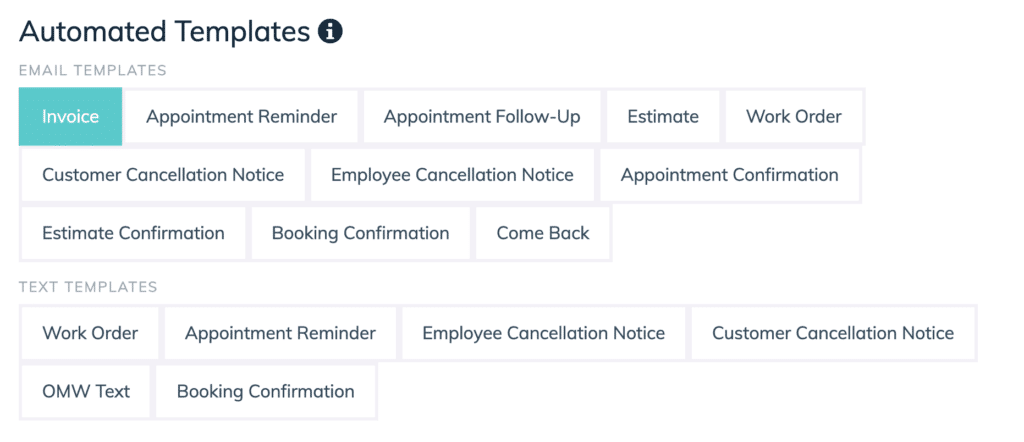 All of these are available in your "Automated Email Templates" section in your account settings.
Every message is already written for you (you can customize any of these) with timing options for automatic sending.
Remember to hit "Save Changes"!
Step 7: Evaluate your new, automated maid service system
See? No nightmares here!
At this stage, ZenMaid's cleaning schedule software is set up to help you to run your business more efficiently.
This will free up your time so that you can focus on growing and scaling your maid service.
All you have to do is confirm your schedule with us and ZenMaid steps in to take care of the rest.
You have a working calendar and hopefully, at this point, have at least seven days left on your trial that you can answer:
"Will ZenMaid work for me and my business?"
"Will ZenMaid save me time?"
"Will ZenMaid help me grow?"
"Will my cleaners love ZenMaid?"
Of course, we like to think that the answer to all these is "YES", but that's up to you and your team to evaluate.
But you don't just take our word for why ZenMaid is the best software to help you run, build and grow your maid service.
Here is maid industry expert Debbie Sardone explaining why it's so important to have a trusted scheduling software that is easy to use:
As always the ZenMaid team is hard at work to improve and perfect the best cleaning schedule software on the market.
We're here to help you figure out how to make each of these answers a YES. If you do have any questions, don't hesitate to drop me an email at Amar@zenmaid.com
You can also connect with 5000 other maid service owners in the ZenMaid Mastermind to find out how they are using the ZenMaid software to run their maid service more efficiently.
---
You and your Maid Service deserve a little peace and quiet. Sign up for your free trial today at ZenMaid.com and discover the freedom and clarity that ZenMaid can bring to your Maid Service!

Check out these other articles on the ZenMaid Magazine: