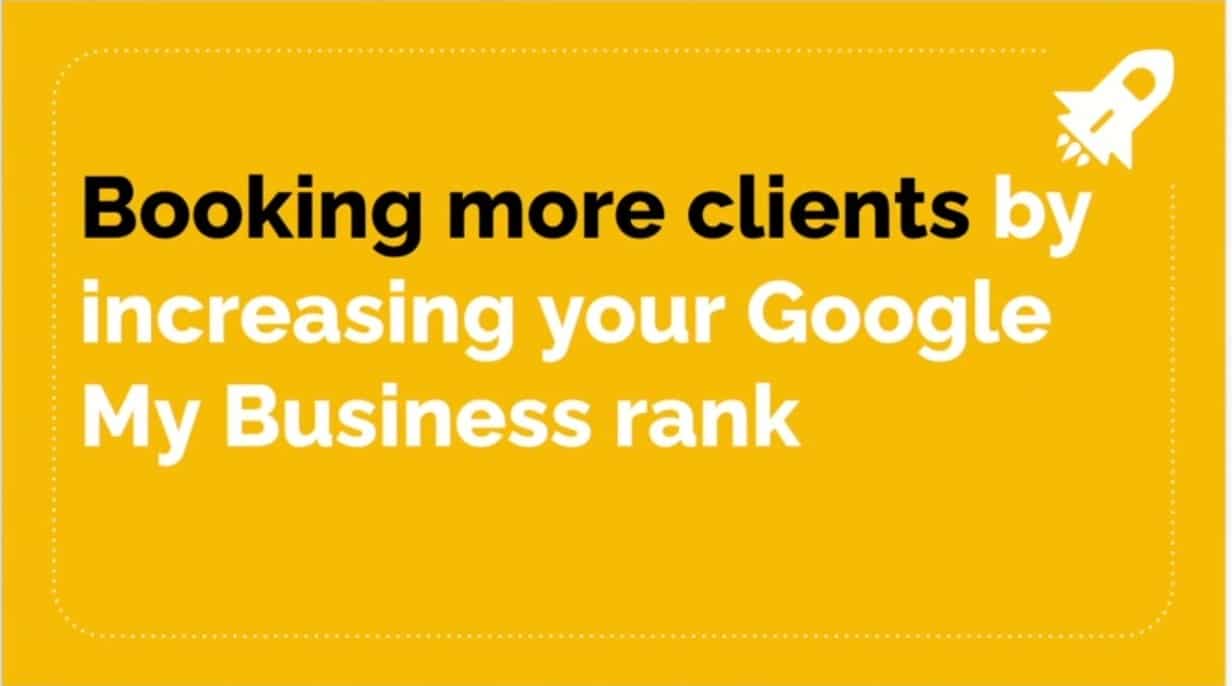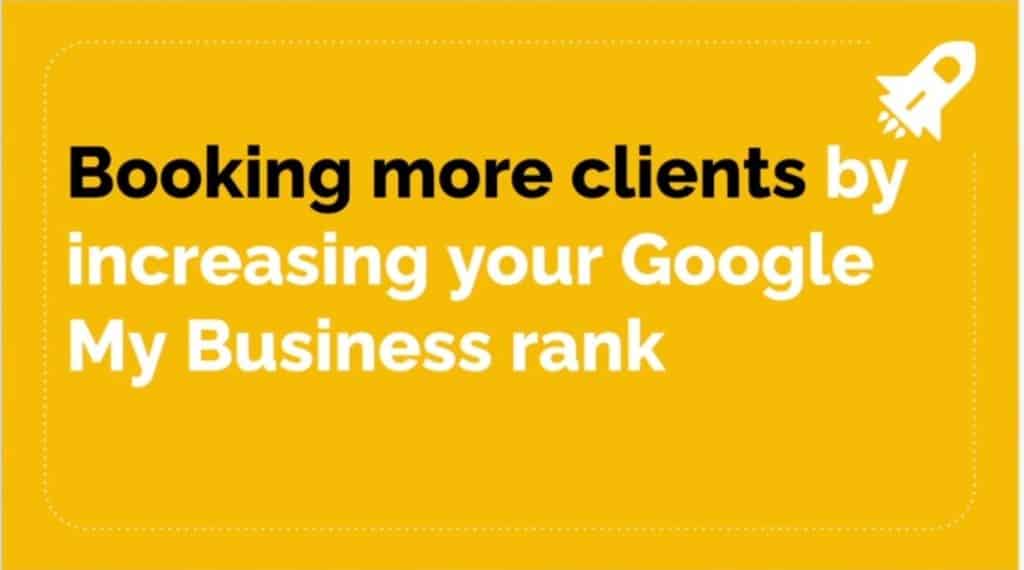 After getting laid off in the 2016 Western Canada oil and gas downturn, Boris Vujanovic decided he'd give running his own business a shot. In November of that year, WestMaids Cleaning Services was born. Boris focused on Google and social media to generate a 600% increase in revenue by the second year of operations.
Fast forward to today, and his company has grown to over twenty cleaning staff, hundreds of clients, and over $1.5 million in total sales.
This article is based on a talk given by Boris at the 2021 Maid Summit, hosted and organized by ZenMaid. With Boris' expertise, you'll learn how to optimize Google My Business to increase your maid service sales.
What you'll learn in this article
How to set up your Google My Business properly
What Google trusts factors are and how to optimize them
How to automate your customer reviews
What is Google My Business?
Let's start with the basics: what is Google My Business? Google My Business is a free profile on Google that allows you to post your business's basic information and collect reviews.
Many business owners are tempted to create a quick profile and just leave it at that. And while it's not complicated to optimize your account, it takes time.
Why does optimizing Google My Business matter?
Google My Business can help bring a high volume of traffic to your business. If you take the time to optimize your business to rank on the top three listings in your field area, you'll experience a ton of inquiries that lead to more sales.
Organic searches that lead to the top three spots get almost sixty percent of clicks to their site. Seventy-five percent of users will never scroll past the first page of search engine results.
Long story short, it's worth optimizing to get to the top of Google ranking.
We won't cover paid Google ads in this article, but if you're interested to learn more, check out our recent article, How to Use Google To Drive Traffic to Your Cleaning Business Website.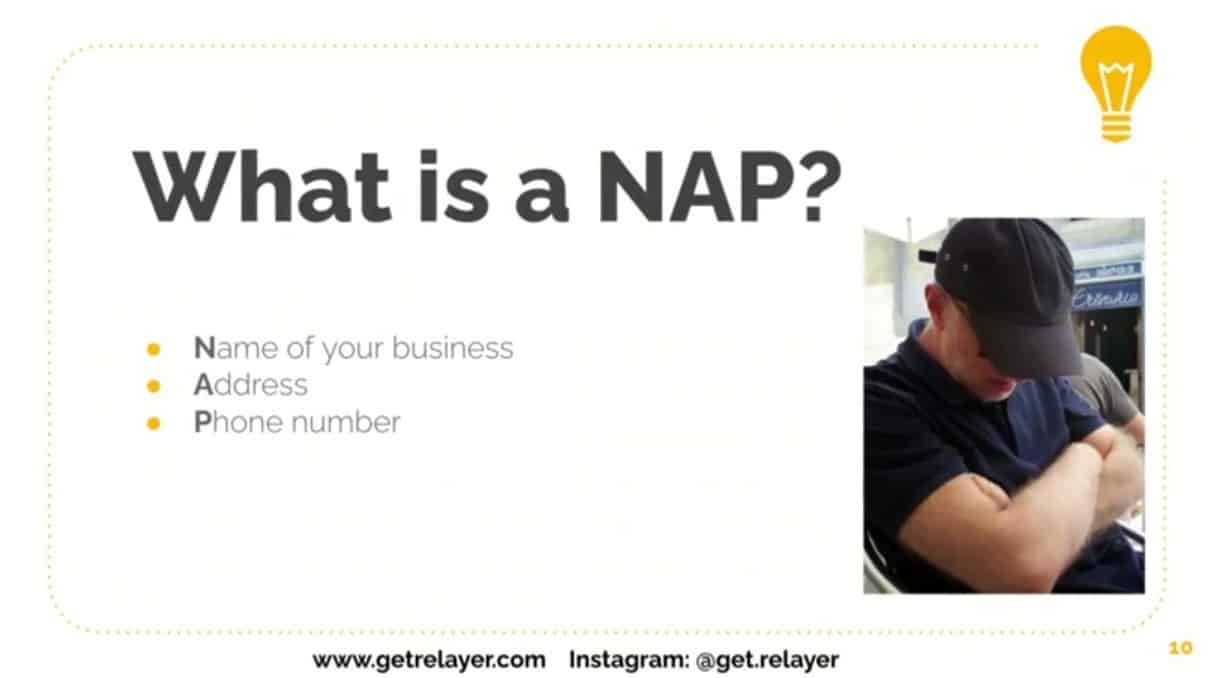 What is a NAP
NAP is an important aspect of your Google My Business profile. It stands for the Name of your business, Address, and Phone number. Seems simple, right?
It is, and it's also extremely important to your business' Google credibility. Google will take the information you upload and check the entire internet for matching information. The more places you list consistent information with your business' name, address, and phone number, the more credibility you'll gain with Google.
Setting up your address
Problems occur when owners set up locations on Google My Business that don't actually exist. Eventually, Google may read this as a scam and flag your business.
So when uploading your address, make sure it's an accurate, full address. If your business address is your home location, don't worry. You can set up 'service areas' based on the area your business offers services. This way, the address is accurate without showing the world your home address.
The same goes for your phone number and business name — make sure all information is accurate. If you feel uncomfortable sharing your personal number, get a business phone number as soon as possible.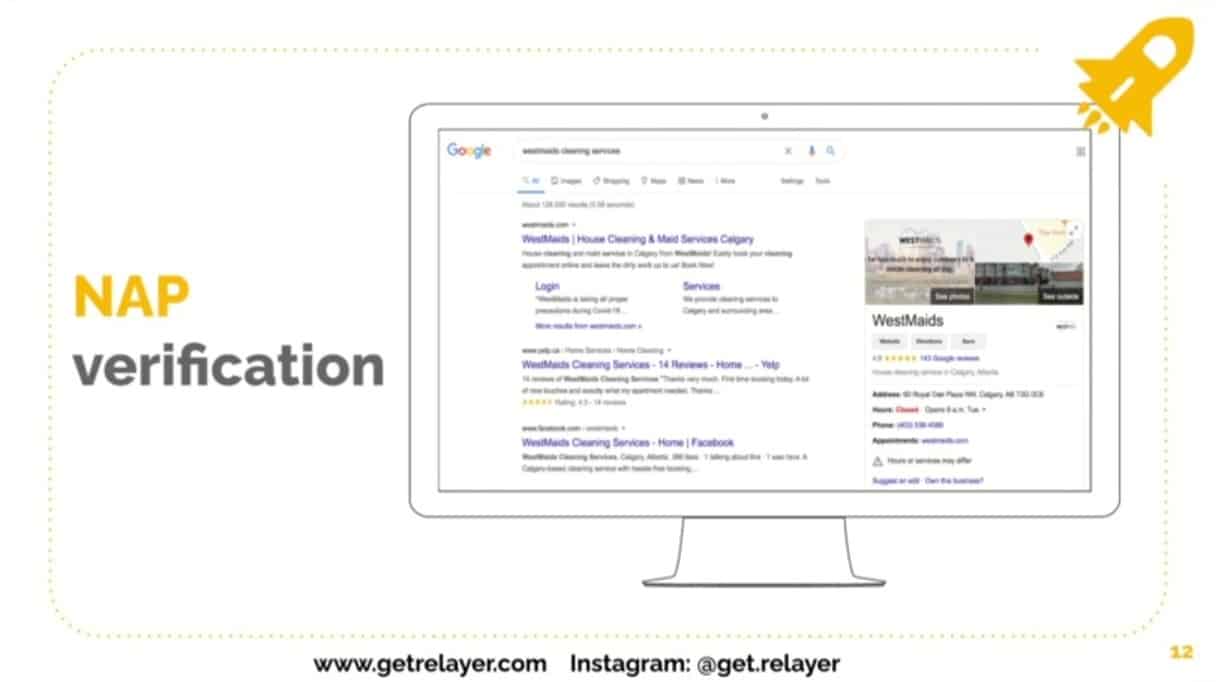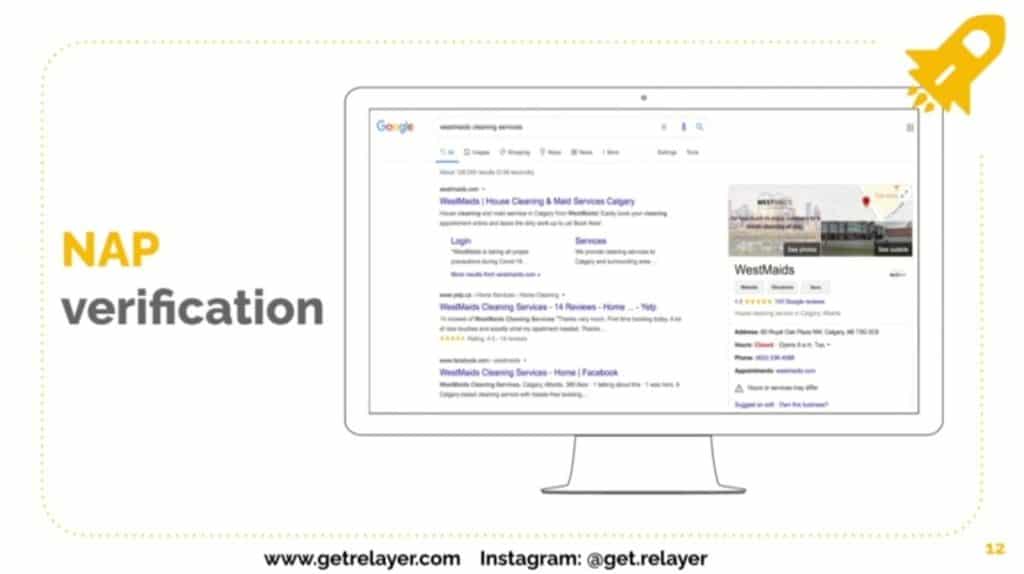 NAP verification
Google may take a few days to update your Google My Business information. Check-in with your account every couple of days until you see that they've updated your information correctly.
How do you check for the update? Simply type your business name into the Google search bar. Your account should show up on the right side of the search results.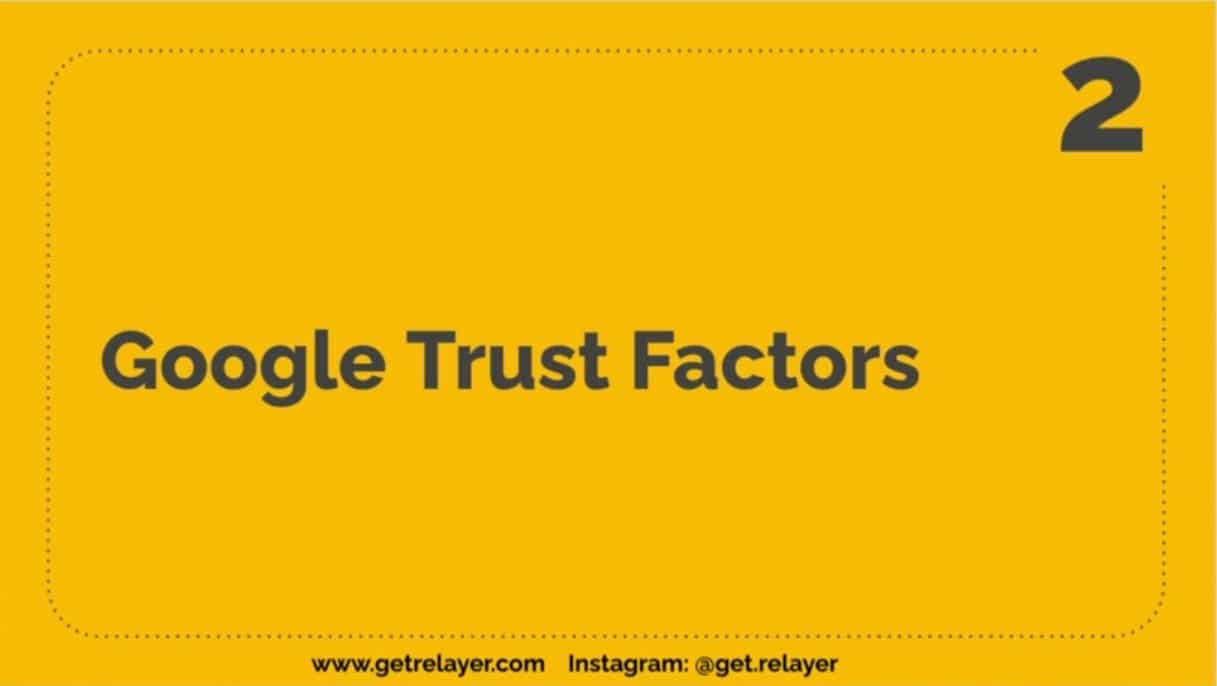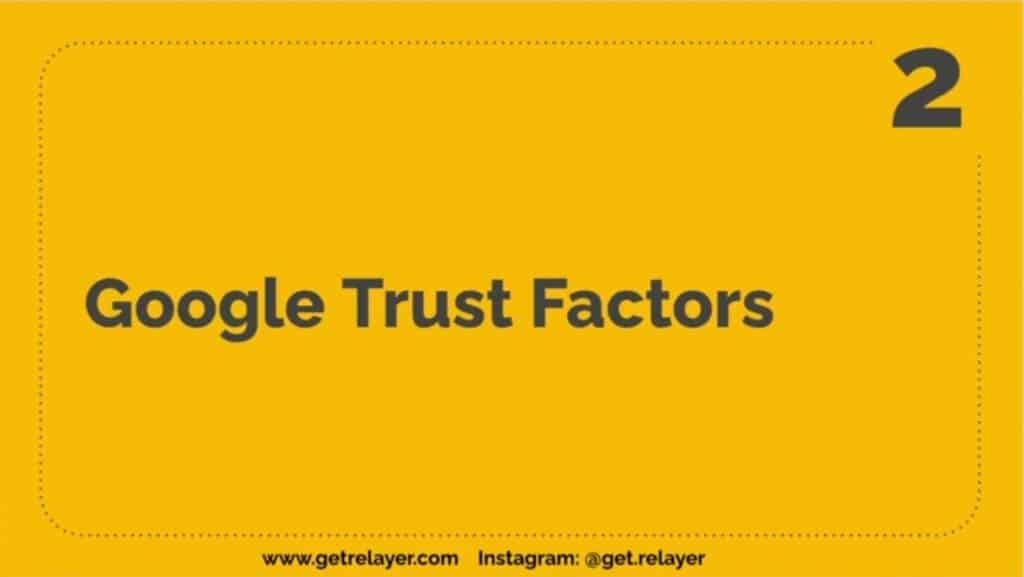 Google trust factors
As we mentioned before, Google needs to recognize you as a legitimate business in order to give any search visibility. This is also known as the Google trust factor. You can enhance your Google trust factor by proving local relevance, proving consistency, increasing backlinks, and increasing citations.
Enjoying this article? Save this one on your browser to read next: Four ways to help your business appear on the first page of Google.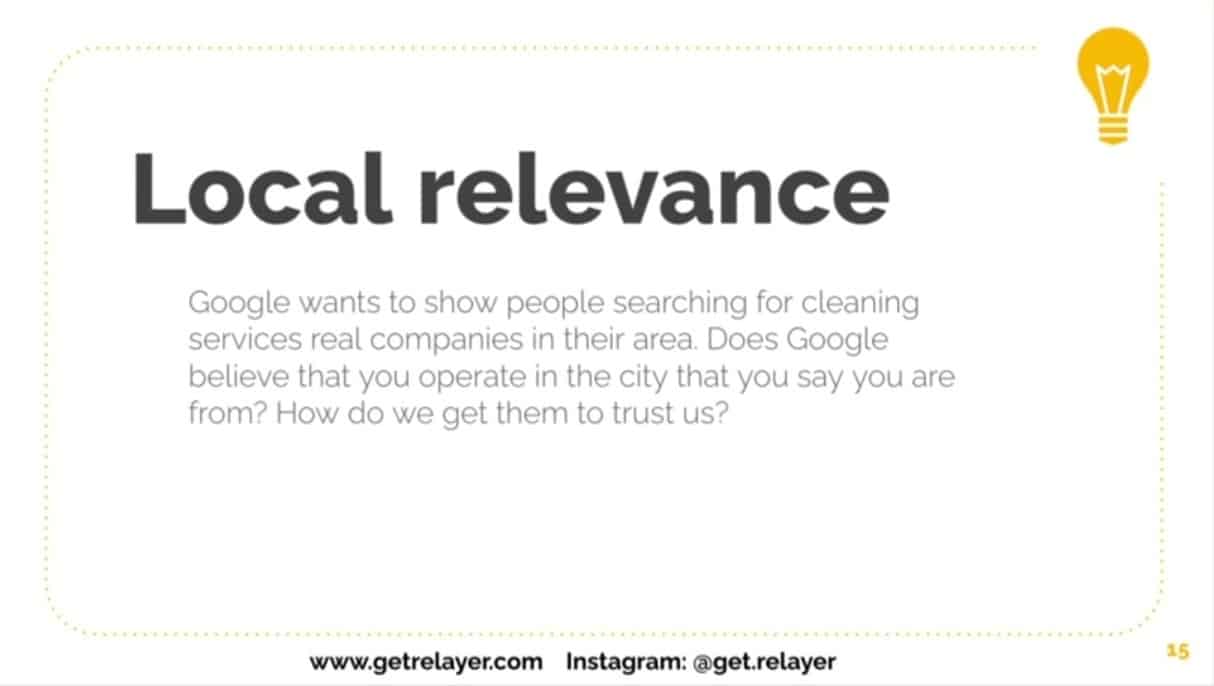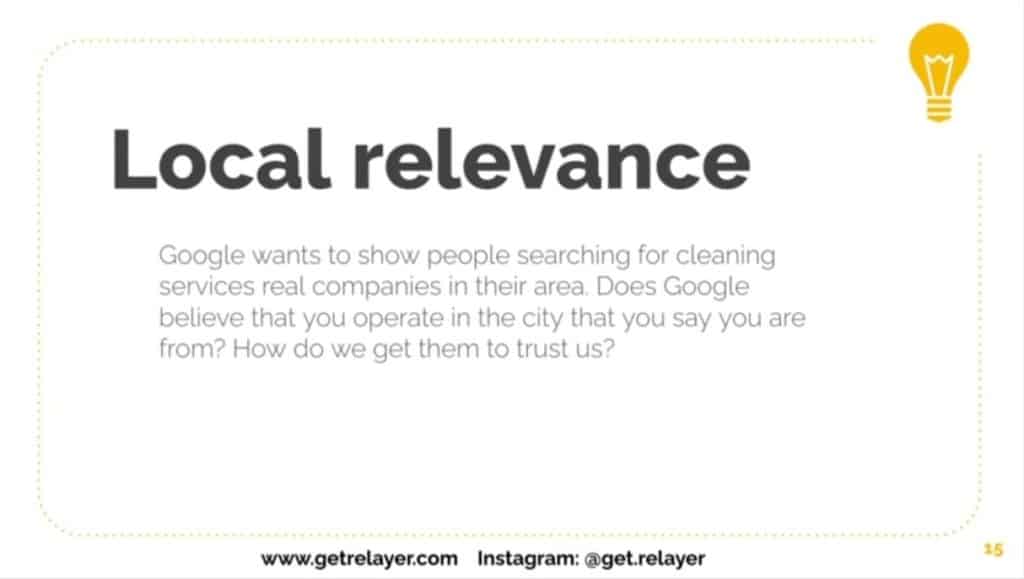 Local relevance
Let's say someone is searching for a cleaning company in New York City. When they type it into the search bar, Google's not going to show them a list of cleaning companies in Portland; it's going to show a top-ranking list in New York City. More specifically, it's going to show a list of companies closest to them.
If you're one of those cleaning companies in New York City, you want your business showing up in those search queries. Local relevance is crucial for the success of physical services like your maid service.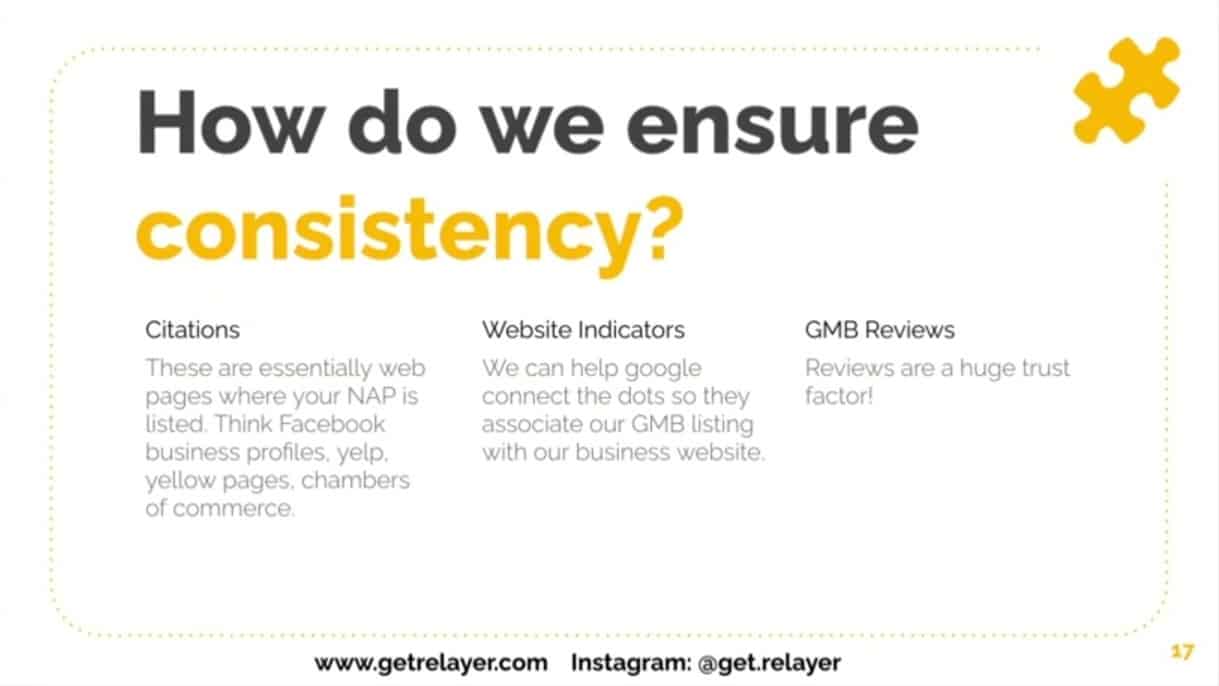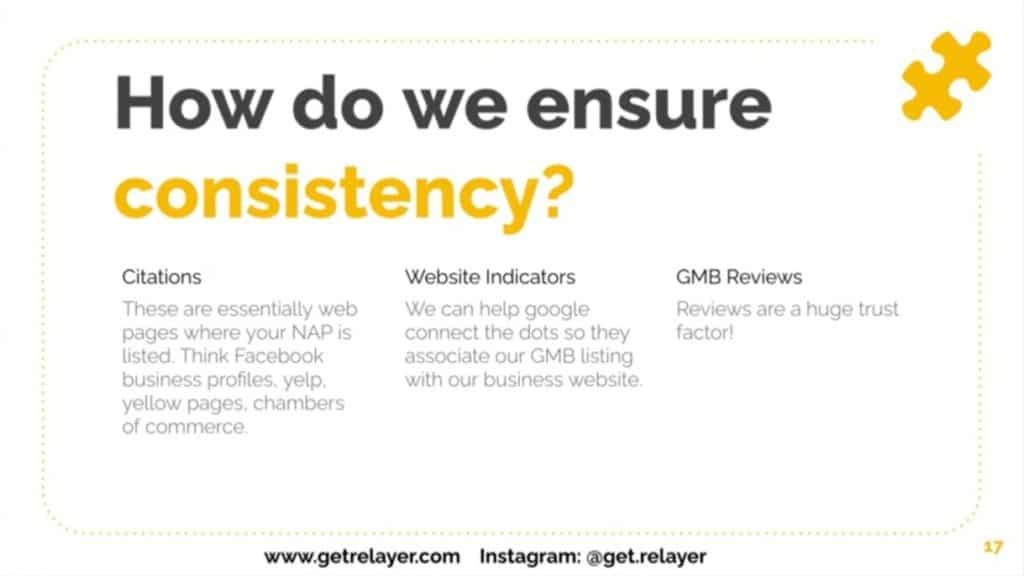 How do we ensure consistency?
And as we mentioned earlier, it's crucial to remain consistent with your business name, address, and phone number everywhere you're listed online. In addition to consistency, the more places your business is posted the higher credibility and ranking Google will give you.
Three ways you can ensure consistency in your brand's online presence are through citations, website indicators, and GMB reviews.
Now, let's dive into the specifics of each one.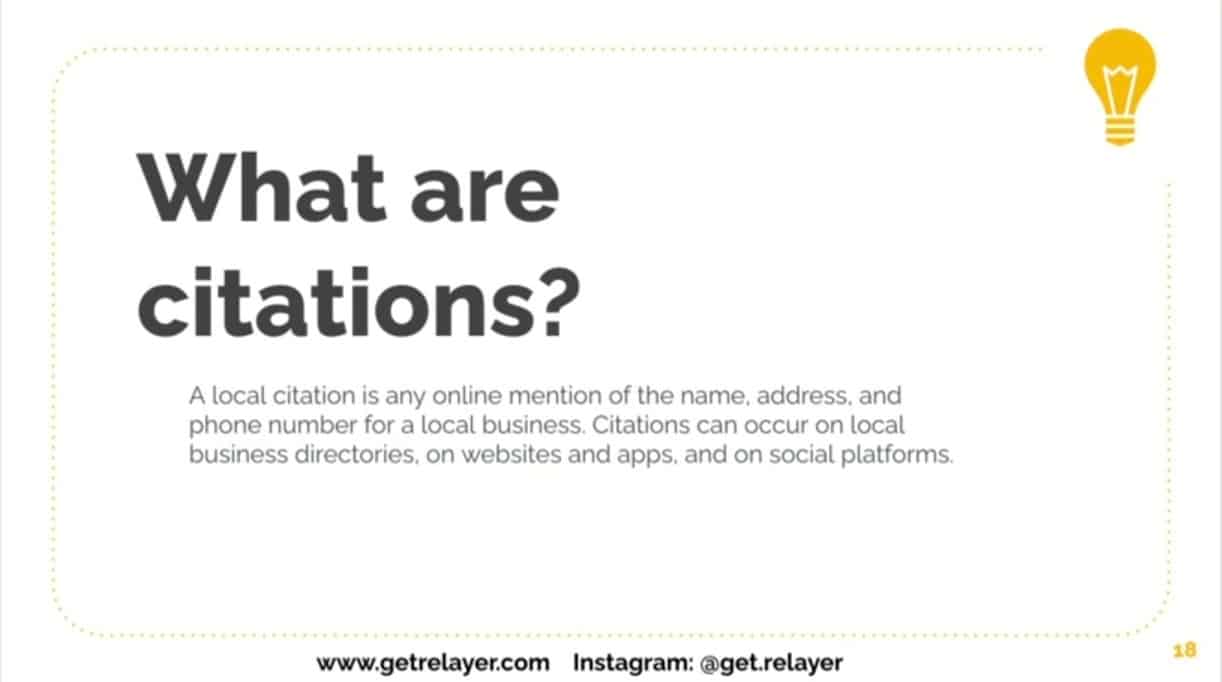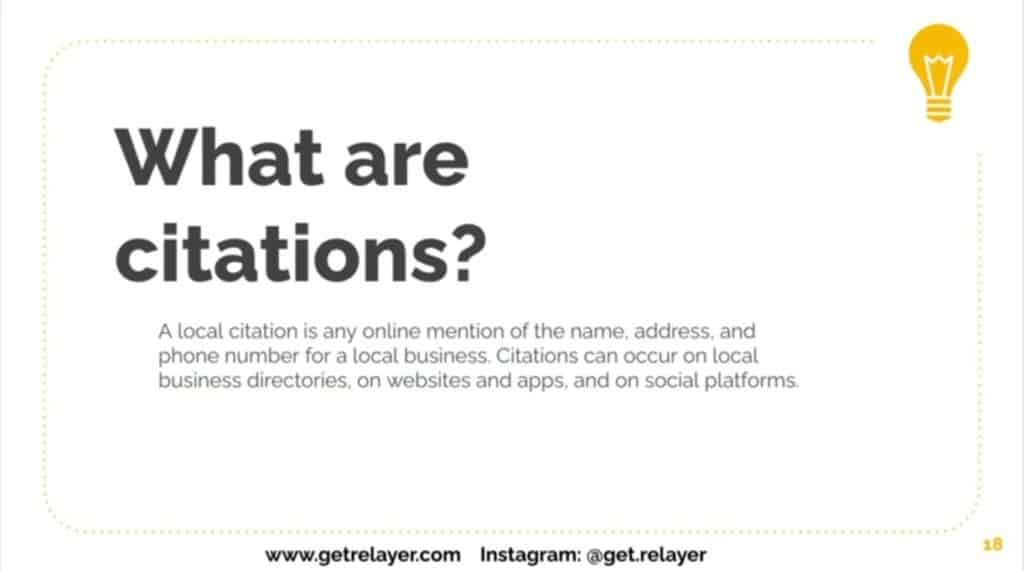 Citations
A citation is any website that mentioned your business' NAP information (name, address, phone number.) This can be local directories, social media pages, Yelp, resource websites, etc.
As Google collects information about your business online, it will take all of these citations into account to help determine your credibility. (Remember, higher Google credibility leads to higher search engine rankings.)
Get started by doing a citation audit for your business. Check to see how many accounts your business has. On any website you find, make sure your information appears accurately. As a general rule, the more quality citations your business has online, the better.
The top ten citation sources
Use the list below to get started with the top ten citation sources.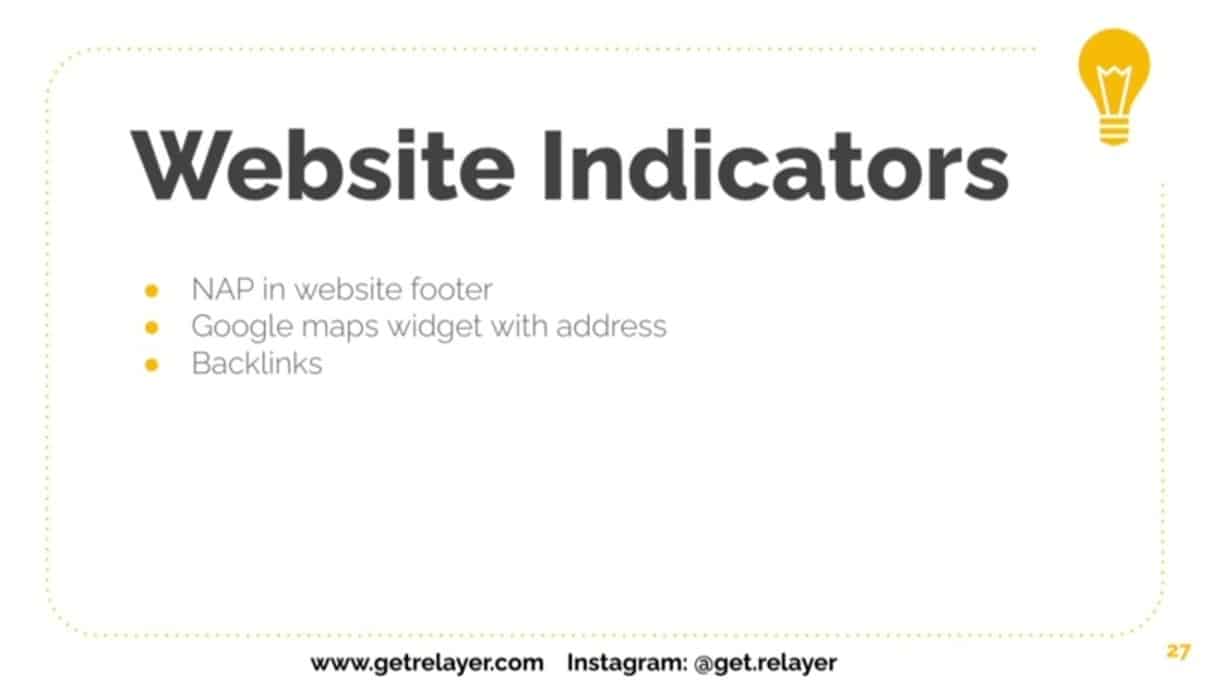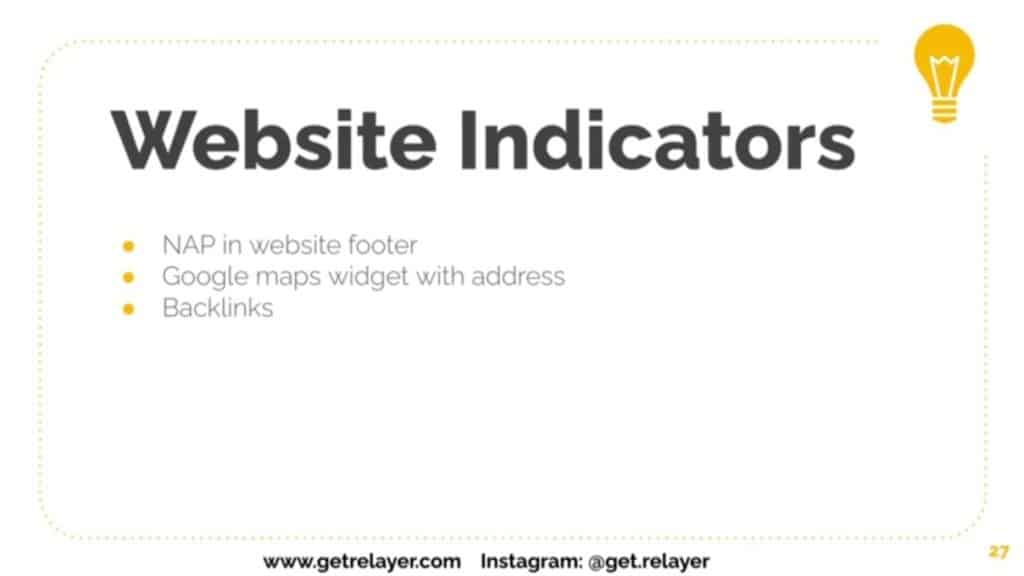 Website indicators
Website indicators are strategic places on your website that help improve your Google trust factor. The first place is on your website footer. Use your website footer to display your name, address, and phone number. As always, make sure the information matches your Google My Business profile.
Next, add a Google maps widget to your website if you don't already have one. A widget is a visual link to Google maps highlighting your business' location. This helps improve your Google trust factor while also enhancing your user experience.
Finally, utilize quality backlinks. A backlink is a link from one website to another. To improve your Google trust factor, you want other quality websites linking to yours. This is an advanced topic that's connected with your brand's reputation, but we'll cover the basics.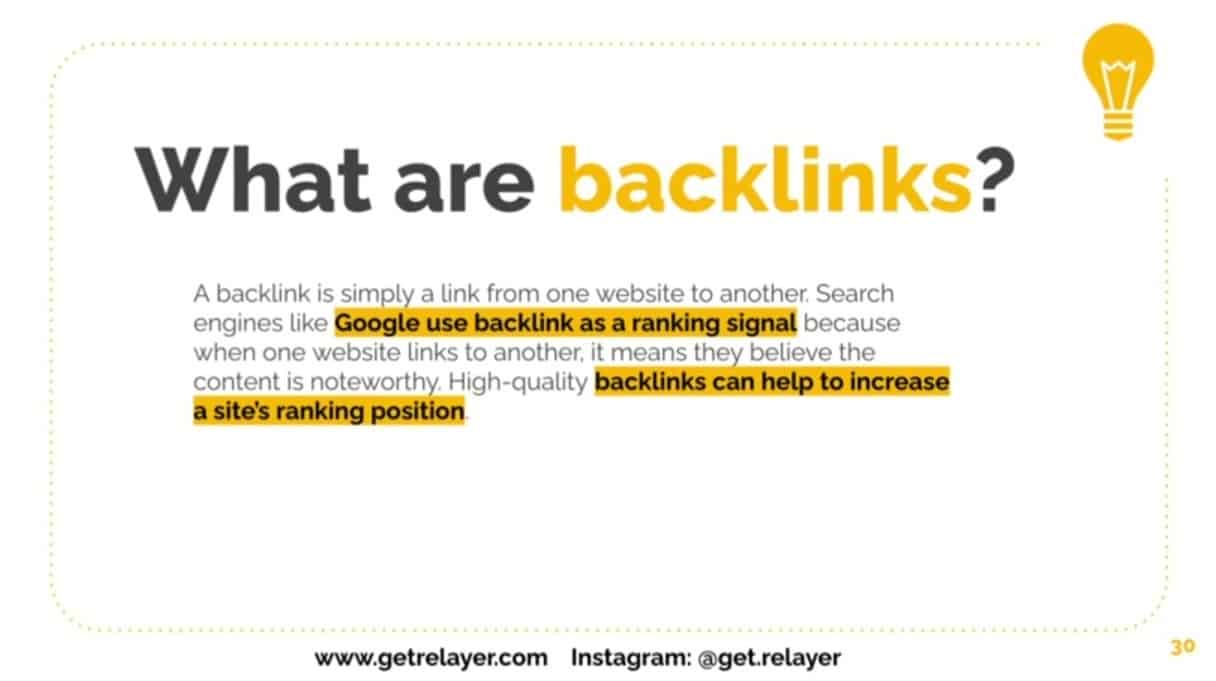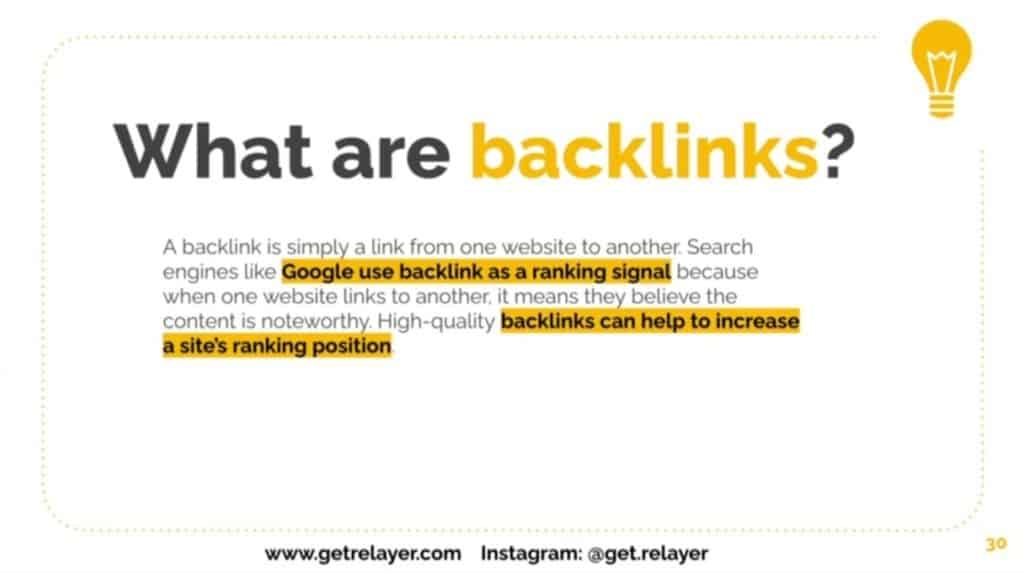 Why are backlinks important?
Search engines like Google use backlinks as a ranking signal. When one website links to another, it shows they believe that content is noteworthy or valuable.
So why are backlinks important? High-quality backlinks can help increase your site's ranking position on Google.
Hubspot refers to the power of backlinks as passing on the 'backlink juice.' It's helpful to think of backlinks in this way because a high-quality website can pass on its legitimacy by linking to your website.
As we mentioned before, backlinks are an advanced topic. To learn more about building a backlink strategy, check out this article from Semrush.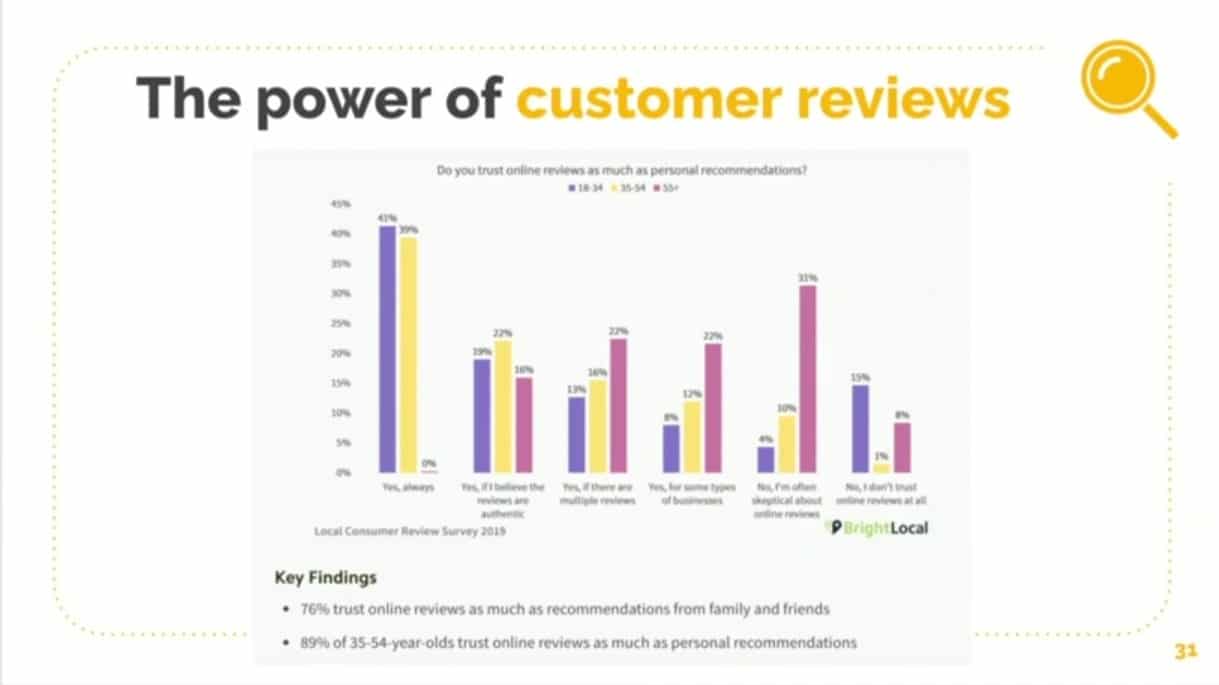 The power of customer reviews
Up to seventy-six percent of consumers trust online reviews as much as a recommendation from family and friends. This is huge in sales because it means your clients can have the same level of authenticity for a potential client as their family and friends. So, the more positive reviews posted on your Google My Business, the more trust potential clients will find in you.
However, it's not enough to collect a handful of reviews and then move on. Having up-to-date reviews is as important as having good reviews. If your Google My Business account displays your latest review dating back a year or two, a potential client will see this as outdated information. Try to get at least one review every few weeks, or better yet, every week.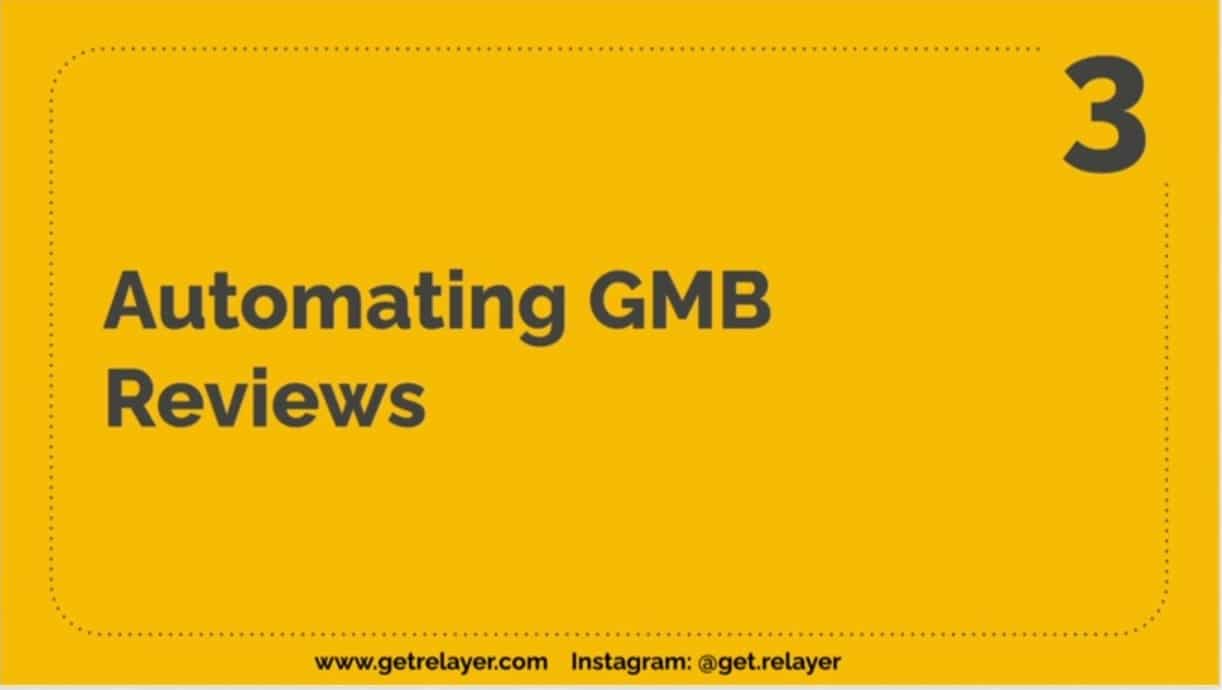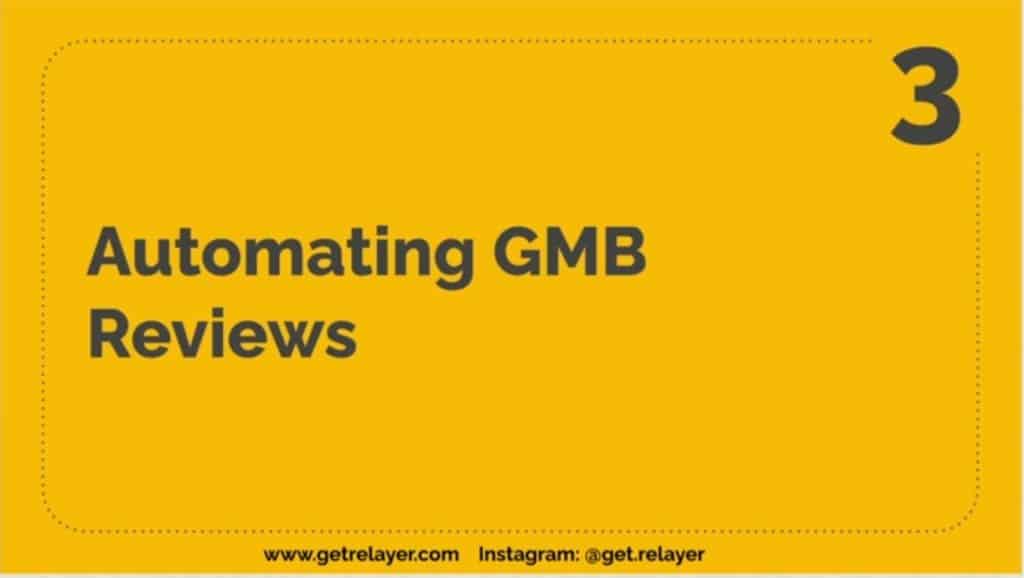 How to automate Google My Business reviews
Collecting reviews can be a pain because happy clients are often content to receive their service and then move on. On the other hand, unhappy customers tend to feel stuck in a negative experience and are more likely to leave a poor review.
The more efficient way to grow with positive reviews is to automate your review process. Make it easy and quick for your happy clients to leave a review. Here are three ideas to get your automation started:
Set up an email flow in your email marketing platform triggered after a client has received a service. Link directly to your Google My Business reviews.
Send an SMS text with a link to your review page after a client has received services for a few months.
If you use a customer relationship management system, set up a workflow to automatically ask for a review after receiving services.
In any email or message linking to your Google My Business reviews, be sure to emphasize that client's value and your gratitude to do business with them.
For more ideas on how to get great customer reviews, check out this article in our magazine.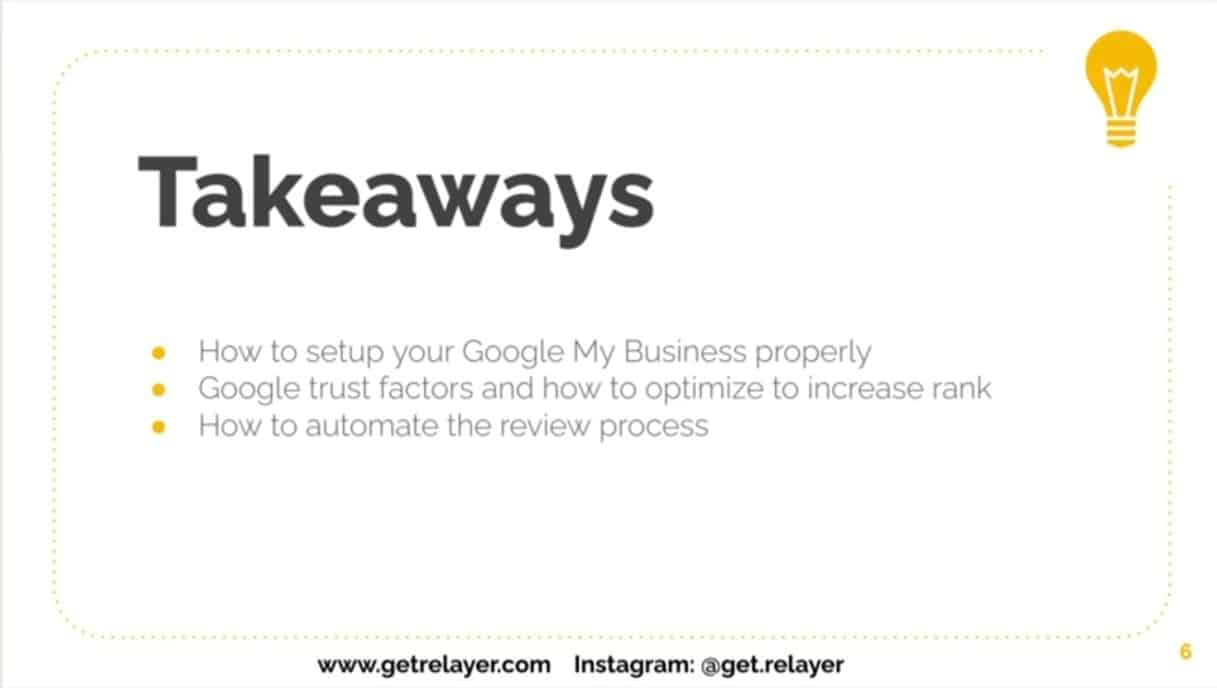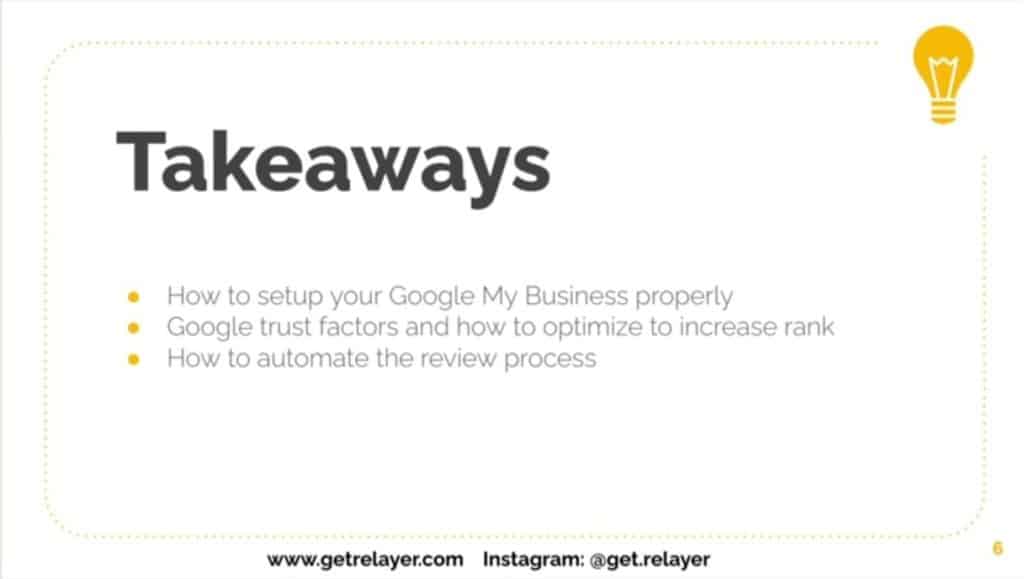 Key takeaways
We hope you've found this article helpful to optimize your Google My Business profile, what Google trust factors are, and how to automate your customer reviews. For more of Boris Vujanovic's tips on How to optimize Google My Business to make more sales, watch his full talk from the 2021 Maid Summit.
For more resources on how to grow and perfect your cleaning business, check out the replays from the 2021 Maid Summit, hosted by ZenMaid. The summit featured more than 60 presentations from other maid service owners who shared tools and strategies to help you achieve the highest levels of success in your business.
Try ZenMaid for free!
If you found this article helpful, you might also like:
How to Use Google To Drive Traffic to Your Cleaning Business Website
4 Ways To Help Your Website Appear On The Front Page of Google
An Easy Way To Get More Google Reviews For your Maid Service