Manage Your Maid Service More Smoothly With This Simple Software
---
Even if you had trouble simply turning on your computer this morning
It will take less than 7 days to set up your cleaning business to take on a flood of appointments. And guarantee you can easily run without it.
Replace Your Daily Tools Like Google Calendar, Excel, Pen & Paper and save TONS of time managing your daily tasks 
You'll immediately notice more business coming in.
And you'll delight your customers with 5-star service.
Hassle-Free Scheduling
The ZenMaid Calendar is so intuitive you'll feel at home your very first visit.
Text & Email Reminders for your Customers
Reduce your time-wasting and costly no-shows while impressing your customers with convenient reminders.
Provide better service to the customers you love!
ZenMaid's Follow up emails help you find and address problems as soon as they arise.
Find more cleaning customers!
ZenMaid's Instant Booking Form and follow up emails help you find new homes to clean consistently
Know your numbers
ZenMaid's reporting was built based on the numbers that every industry consultant will insist you know
Remove Yourself from the Business
You shouldn't do everything in your business. We're here to help you get your life back.
Get TONS of

appreciative

new cleaning customers throwing their money at you
– even if you're terrible at sales
Learn how we reduce headaches, prevent mistakes, and preserve your precious time every single day …
Before ZenMaid I was worried about balancing my time between scheduling my teams and growing my company…

Thanks to Zenmaid I spend the same amount of time scheduling now, but with twice as many cleaners as before.
Roman Peysakhovich
I used to drive 20 minutes in the snow to the office just to schedule my teams for the week.

Since joining ZenMaid I don't even have to leave my home to make sure that my cleaners know where they are going.
Marlene Lybarger
I had no time due to the amount of fires I had to put out in my business.

ZenMaid gave me time to take care  of other important things in my business like hiring employee and marketing to appreciative customers. Now I actually have time to see my family when I want.
LaShanda Brown
Great Support From Industry Experts
ZenMaid ensures homes are being cleaned…
Even while you're spending time with your family and loved ones.
---
Schedule your customers' appointments on ZenMaid
(You have to do this regardless of what you use to manage your business!)
Send work orders to your cleaners ...
so that you never have to communicate appointment details again
Send reminders to your customers ...
so that you'll never worry about a no-show again!
Follow up after appointments ...
so that you can collect feedback and referrals effortlessly
Handle your payroll in just a few, easy clicks ...
so that you never have to use Excel again!
House Cleaning Software that Helps your entire business…
From first contact to post-cleaning, we'll reduce your workload and stress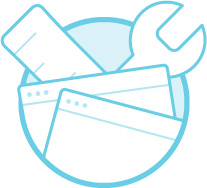 Work Order Automation
No More Repeating Details to Your Teams. Enter appointment information once in ZenMaid, and the Software will create and send work orders to your cleaners on an on going basis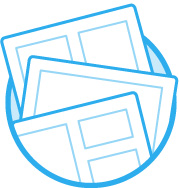 Simple Scheduling
The ZenMaid Calendar is by far the easiest to use on the market … No training is necessary because you'll understand it the first time you login!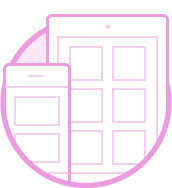 The ZenMaid Instant Booking Form
Turn your website visitors into paying customers. Our results oriented contact and booking form allows your customers to request a cleaning on the spot. We can even estimate the price for them! Customer Reminders & Follow Ups
Reduce your no shows while increasing both your feedback and customer reviews online. Our automated reminder and follow up emails do it all!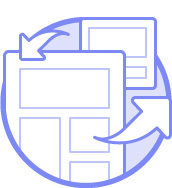 Any Browser or Platform
As long as you have internet, you have ZenMaid … On the Road or in the Office we have you covered!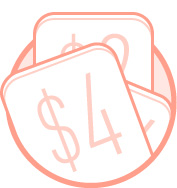 Payroll & QuickBooks Integration
ZenMaid calculates employee pay and integrates with QuickBooks so you never have to enter data twice!
Trusted By The Best in The Industry
The ZenMaid Team makes it a point to collaborate with and develop
based on the feed back of cleaning industry experts. This includes but is not limited to:
Frequently Asked Questions
I don't have time to enter all my customers ... Can ZenMaid help?
You bet we can! Just send us over your current customer information however you have it and the ZenMaid team will format and upload it to your new account. FREE!
Is ZenMaid Secure?
Yes, your payment information and customer information is safe with us.
What happens to my customer information? Do I still own it?
Yes, ZenMaid's terms of service state that the only right we have to your customers' information is to assist you with your account. You own any and all data you keep in ZenMaid.
Can I cancel any time?
Yes, ZenMaid's plans are a month-to-month agreement, no signature necessary. If ZenMaid isn't for you, then you can cancel anytime.
Transform Your Cleaning Business in 7 Days or your first month is free.
Guaranteed
Start My Free Trial