Simple Maid Service Software that just WORKS
---
Even if you had trouble simply turning on your computer this morning
Modernize your cleaning business in less than 7 days. Guaranteed.
Maid Service Software that replaces tools like Google Calendar & Excel, pen & paper, and even other programs 
You'll notice the difference in your business immediately, and so will your customers & cleaners…
Hassle-Free Scheduling
The calendar you'll soon be using in ZenMaid is so intuitive you'll feel at home your very first visit.
Text & Email Reminders for your Customers
Consistently remind and follow up with your customers by simply managing your appointments. All automated.
Provide better service to the customers you love!
Improve Your Customers Experiences with a Better Feedback Loop they'll LOVE
Remove Yourself from the Business
You shouldn't do everything in your business. We're here to help.
Get TONS of appreciative new cleaning customers throwing their money at you
– even if you're terrible at sales
Learn how we reduce headaches, prevent mistakes, and preserve your precious time every single day …
ZenMaid has removed hours from our workload and made managing our company so much easier…   Plus it's helped double our cleanings in just the last 3 months!
Roman Peysakhovich
I have had the pleasure of using Zenmaid, and it has relieved so much stress & headache. Amar & his staff are incredibly knowledgable & easy to get ahold of. I highly recommend using this product no matter the size of your cleaning business
Amanda Bartlett
Here's What Others Are Saying About ZenMaid
Reviews by Maid Service Owners like You (click the testimonials below to enlarge)
Enjoy a more efficient business where homes are being cleaned at all hours, even if you're in bed sleeping
---
ZenMaid was created by maid service owners just like you so we understand your day-to-day needs
better than anyone in the industry.
See for yourself:
Schedule your customers' appointments on ZenMaid
(You have to do this regardless of what you use to manage your business!)
And Here's what Zenmaid Does For You...
Sends work orders to your cleaners ...
so that you never have to communicate appointment details again
Sends reminders to your customers ...
so that you'll never worry about a no-show again!
Follows up after appointments ...
so that you can collect feedback and referrals effortlessly
Handles your payroll in just a few, easy clicks ...
so that you never have to use Excel again!
Get answers from ZenMaid to your TOUGHEST business questions, without breaking the bank on an industry consultant
---
Tired of "great support" from recent college grads who know nothing about our industry?
ZenMaid support comes directly from our founders who previously ran a cleaning business just like yours
---
Amar, Chief Executive Officer
Teamed with co-founder, Arun, after being unable to find a suitable software for his cleaning business, Fast Friendly Spotless
As part of running ZenMaid Amar consults and speaks around the United States about marketing, automation, and outsourcing
Recognized as a leading authority on technology for the cleaning industry
(Amar pictured left with cleaning industry consultant Sharon Tinberg)
---
Arun, Chief Technical Officer
Stanford PhD and tech genius
Originally built ZenMaid from the ground up, writing every line of code himself
Now runs talented development team that works with ZenMaid and industry consultants
Specializes in highly functional, easy-to-use technology
(Arun is pictured to the right at a recent speaking engagement)
ZenMaid is the First and
Only

Residential Cleaning Business Software that Handles Management and Marketing for you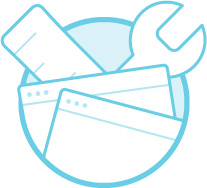 Work Order Automation
No More Repeating Details to Your Teams. Enter appointment information once in ZenMaid and the Software creates and sends work orders to your cleaners …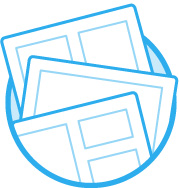 Simple Calendar
The ZenMaid Scheduling System is by far the easiest to use on the market … No training necessary because you'll understand it the first time you login!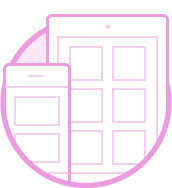 The ZenMaid Instant Booking Form
Turn your website visitors into paying customers with this results oriented contact and booking form that integrates customer information directly into ZenMaid. Customer Reminders & Follow Ups
Reduce your no shows while increasing both your feedback and customer reviews online with our automated reminder and follow up emails!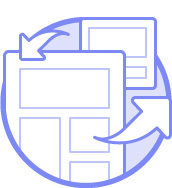 Any Browser or Platform
As long as you have internet, you have ZenMaid … On the Road or in the Office we have you covered!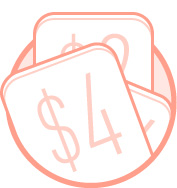 Payroll & QuickBooks Integration
ZenMaid calculates employee pay and integrates with QuickBooks so you never have to enter data twice!
Maid Software Trusted by the best in the industry:
ZenMaid and it's owners have featured in multiple publications and at live events, including, but not limited to:
Rags to Riches (www.successmaideasy.com)
Rags to Riches Owner Sharon Tinberg with ZenMaid CEO Amar Ghose (pictured to the right)
ARCSI
Association of Residential Cleaning Services International
Cleaning Business Today
The Industry Leading Publication and Authority
MyHouseCleaningBiz.com
The home of leading industry consultants Jean and Steve Hanson
Trusted By The Best in The Industry
Frequently Asked Questions
I don't have time to enter all my customers ... Can ZenMaid help?
You bet we can! Just send us over your current customer information however you have it and the ZenMaid team will format and upload it to your new account. FREE!
Is ZenMaid Secure?
Yes, your payment information and customer information is safe with us.
What happens to my customer information? Do I still own it?
Yes, ZenMaid's terms of service state that the only right we have to your customers' information is to assist you with your account. You own any and all data you keep in ZenMaid.
Is there a contract or long-term commitment? Can I cancel any time?
No, you can try any of ZenMaid's plans on a month-to-month agreement, no signature necessary. If ZenMaid isn't for you, then you can cancel anytime.